NOTICE: This post is over 180 days old. This information may be outdated if you're looking for new or upcoming information.
Horizons on the Hudson Blood Drive a Huge Success
The annual blood drive at Horizons on the Hudson Elementary School, sponsored and coordinated by the school's chapter of the National Elementary Honor Society, exceeded expectations by collecting 43 pints of blood. The recently held drive was conducted in partnership with the New York Blood Center.
As part of the effort, students in grades four and five learned more about the need for blood, blood components and different blood types during an assembly led by New York Blood Center representatives on February 14th. Students were encouraged to sign up family members and neighbors as well.
NEHS members worked specific shifts on the day of the drive to help the blood center with registration and with replenishment of snacks. The goal of the drive was to collect 30 pints of blood or more, which was exceeded by 13 pints.
Fourth and fifth grade students are recommended to join the Honor Society chapter by demonstrating the four qualities exemplified by the organization, including scholarship, responsibility, service and leadership. The Horizons on the Hudson chapter is comprised of 50 students.
TEACHERS: Are you and your students doing something great? Please contact your Communication Strategist. We'd love to attend or post your pictures and recap to highlight the amazing accomplishments throughout our district! Grades PreK-5 Amanda McDowell (amcdowell@necsd.net) and Grades 6-12 Cassie Sklarz (csklarz@necsd.net).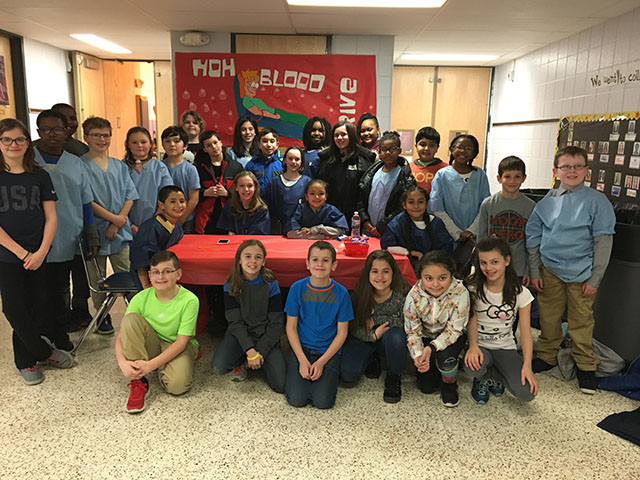 Date: 2017-03-24 18:49:36