Goldbacks Give Back! Scholars Volunteer for Those in Need
Goldbacks give back! High school and middle school scholars took hours out of their weekend to volunteer to serve those in need at the Fifth Annual We Are Newburgh Thanksgiving Community Dinner! All three high schools were well represented as well as a scholars from Heritage Middle School and South Middle School! Scholars sorted clothing items, handed out items, served the Thanksgiving meal, and gave free haircuts! Thank you to Master Sergeant Grand, Colonel Seward, and Coach Burks who joined the students from our schools and our NFA JROTC, NFA Track, and NFA Barbering programs!
TEACHERS: Are you and your students doing something great? Please contact your Communication Strategist. We'd love to attend or post your pictures and recap to highlight the amazing accomplishments throughout our district! Grades PreK-5 Amanda McDowell (amcdowell@necsd.net) and Grades 6-12 Cassie Sklarz (csklarz@necsd.net).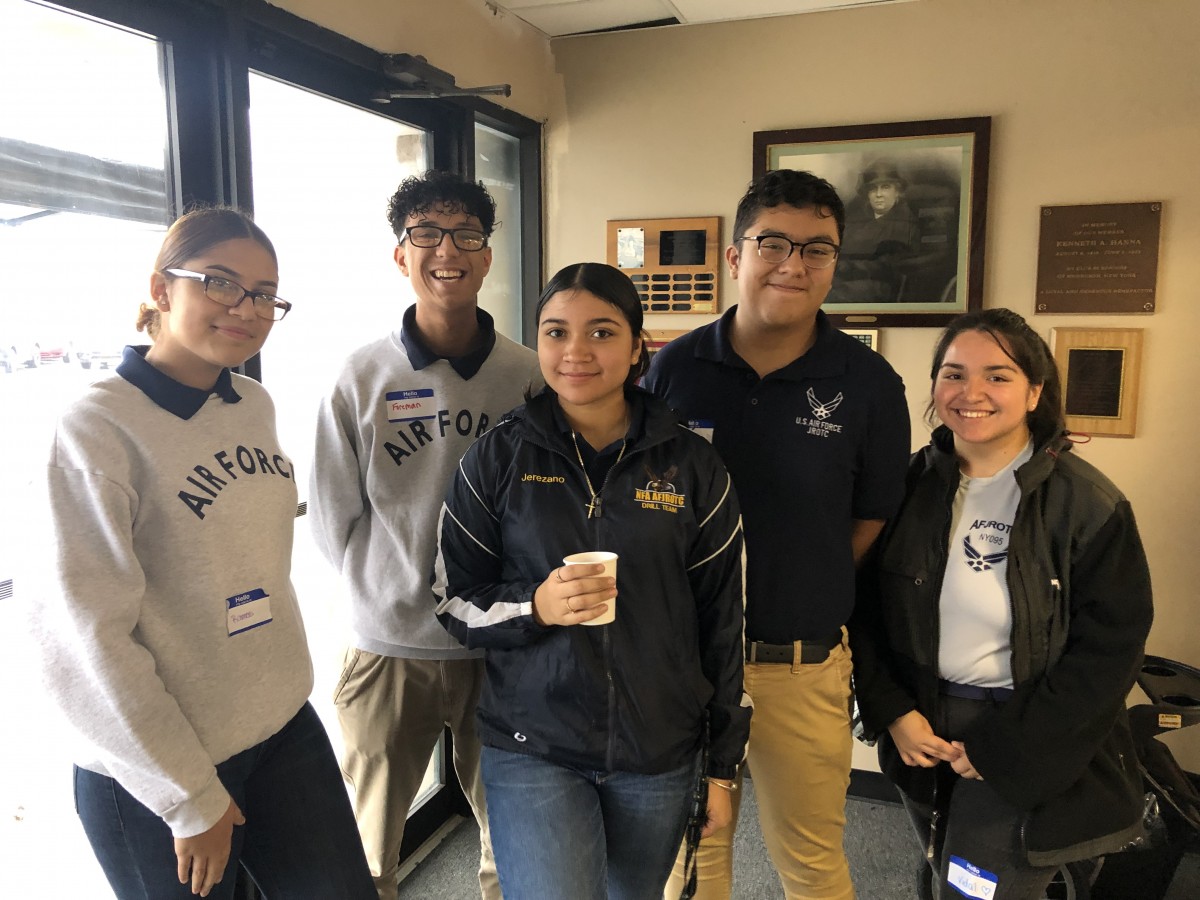 Date: 2019-11-27 07:56:27