Third Grade Temple Hill Academy Scholars Learn Authentic Skills in the Kitchen
Temple Hill Academy's Home and Career Teacher and Chef - Mr. James Wenzel hosted a "Pretzel" making class for the Third Grade Classes during the week of November 12th, 2019. Chef Wenzel enlisted his second period classes (seventh and eighth graders) to assist the third graders in calculating, measuring dough, rolling their own pretzels, forming and doing the two step process of blanching and then baking delicious tasting pretzels. The students enjoyed each and everyone of them right out of the oven while doing their work! The third grade classes are fortunate that Chef Wenzel is willing to invite us into his classroom and kitchen on occasions to learn and create pizza, cookies, and other delicious treats when time allows. Mr. Wenzel is a teacher who is loved by the students because of his kindness and ability to reach them through authentic activities.
TEACHERS: Are you and your students doing something great? Please contact your Communication Strategist. We'd love to attend or post your pictures and recap to highlight the amazing accomplishments throughout our district! Grades PreK-5 Amanda McDowell (amcdowell@necsd.net) and Grades 6-12 Cassie Sklarz (csklarz@necsd.net).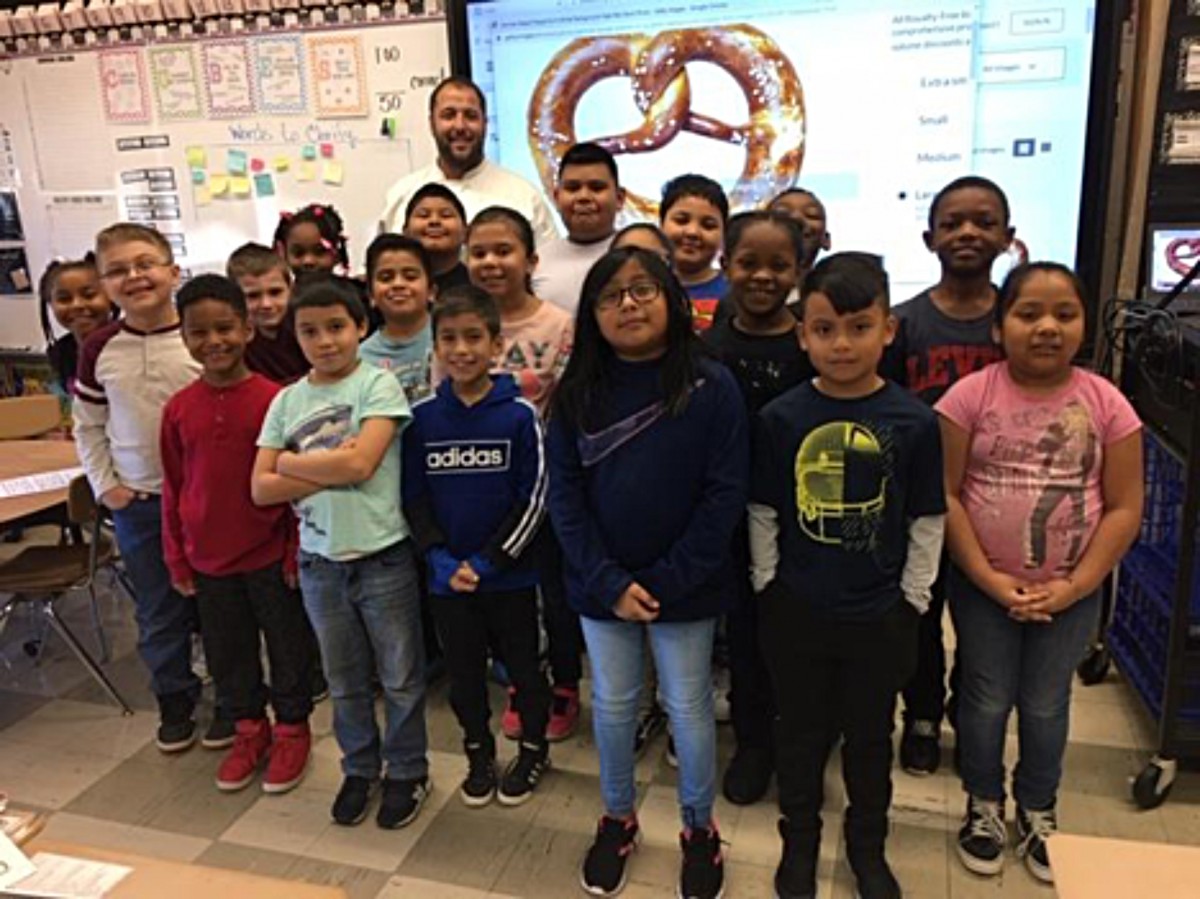 Date: 2019-11-15 07:39:14