NFA Cosmetology Clinic Opens for the Year!
The Cosmetology Clinic at NFA Main Campus has opened for the year. The clinic is open periods 1-4 (7:30am - 10:00am). Appointments are appreciated! Please call: 845-563-5557. The service and pricing list can be found below.
Services include:
SHAMPOO AND SET $10
SHAMPOO AND BLOWDRY $12
MENS CUTS $7
HAIRCUTS/ BLOW DRY $12
MANICURE $6
SHELLAC POLISH $15
VINYL POLISH $7
PARAFFIN HAND TREATMENT $4
NAIL WRAPS ( FIBERGLASS) $2/WRAP
EYEBROW/LIP WAX $5
BRAZILIAN KERATIN TREATMENT $85
PERMS $35
BRAIDS $10
CURL/FLAT IRON WORKS $10
HIGHLIGHTS/COLOR $2/FOIL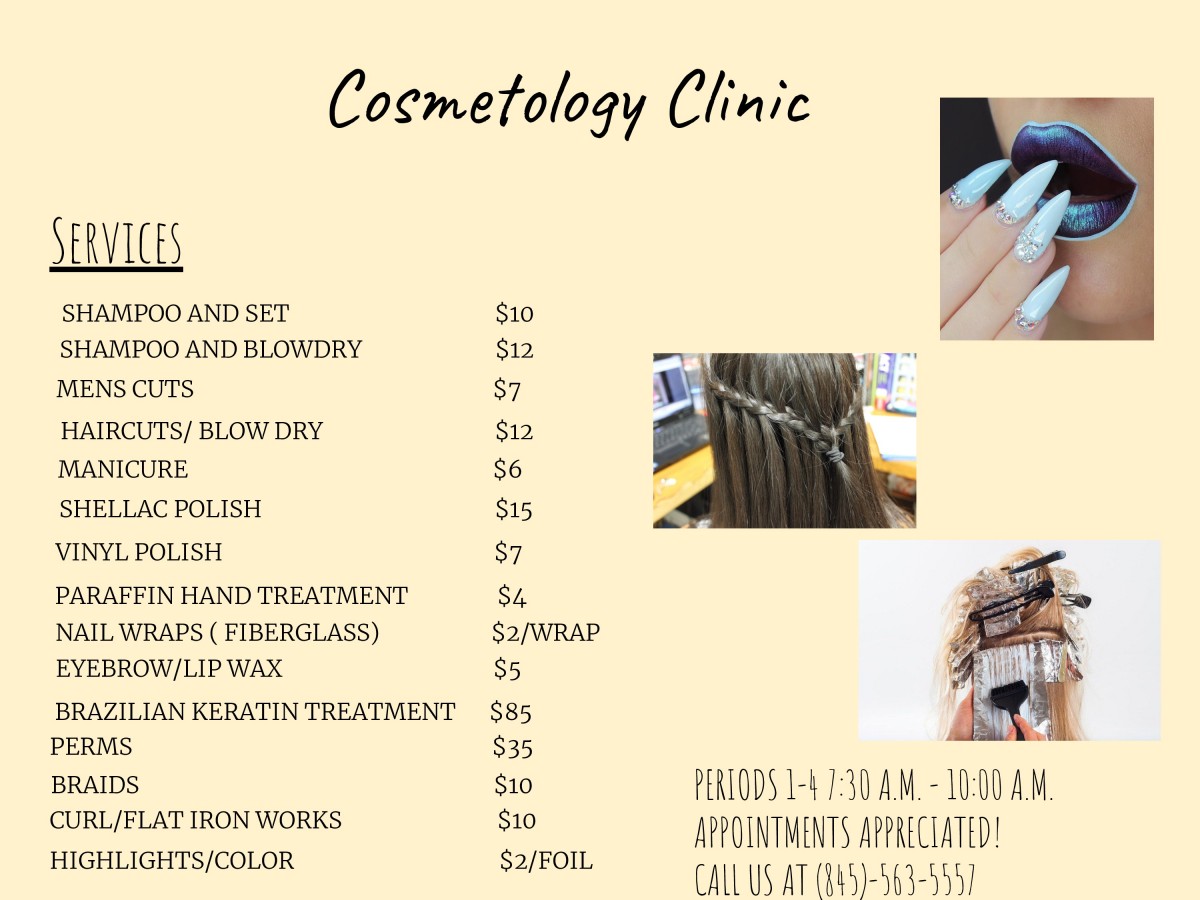 TEACHERS: Are you and your students doing something great? Please contact your Communication Strategist. We'd love to attend or post your pictures and recap to highlight the amazing accomplishments throughout our district! Grades PreK-5 Amanda McDowell (amcdowell@necsd.net) and Grades 6-12 Cassie Sklarz (csklarz@necsd.net).
Date: 2019-11-14 09:41:45