NOTICE: This post is over 180 days old. This information may be outdated if you're looking for new or upcoming information.
Safe Homes Exhibition Night with HOH
During the 2015-2016 school year, Safe Homes visited Horizons on the Hudson Elementary School for their Exhibition Night. We had the honor of working with two 5th grade groups in particular. One group, from Ilana Adler-Bell and Concetta Carcolici's class, focused on ending child abuse. They shared powerful information and resources with the community through their project and asked participants to take a pledge to help end abuse. The second group, from Mala Hoffman's class, focused on fashion and using fashion as a form of activism. They created a collaborative poem, printed the poem on t-shirts, sold the t-shirts, and donated the proceeds to Safe Homes! Stay tuned for more details on how to continue to support this project and order a t-shirt for yourself.
The Exhibition Night is a social science fair event representing culminating projects for which 5th grade students have identified social issues of interest and have undergone a year-long collaborative research process to explore the topic and create plans for social action. "Students not only define real-life issues and solutions in the context of our global community, but they are required to find connections of those issues within their own local communities so that in turn their researched solutions can be action based with the intention that their work have a connecting affect right here in Newburgh".
TEACHERS: Are you and your students doing something great? Please contact your Communication Strategist. We'd love to attend or post your pictures and recap to highlight the amazing accomplishments throughout our district! Grades PreK-5 Amanda McDowell (amcdowell@necsd.net) and Grades 6-12 Cassie Sklarz (csklarz@necsd.net).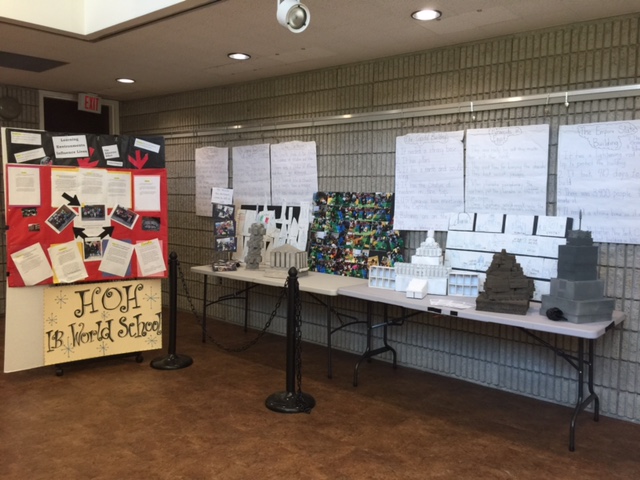 Date: 2017-01-31 17:30:59