Coach Iorlano Presented Signed Game Ball by Players
Coach Matt Iorlano was presented a signed game ball by his team in recognition recently winning his 300th game as the NFA boys Varsity Soccer coach. The ball was presented at half time of the Homecoming football game last week.
Coach Iorlano accepted the ball with Coach Paul Matthews, who has been the assistant coach for boys Varsity Soccer since Coach Iorlano began coaching. Superintendent Dr. Roberto Padilla, Board of Education member, Mr. Philip Howard, Athletic Director, Mr. Edgar Glascott, and Director of Physical Education, Mr. Howie Harrison were on the field to congratulate the coaches.
TEACHERS: Are you and your students doing something great? Please contact your Communication Strategist. We'd love to attend or post your pictures and recap to highlight the amazing accomplishments throughout our district! Grades PreK-5 Amanda McDowell (amcdowell@necsd.net) and Grades 6-12 Cassie Sklarz (csklarz@necsd.net).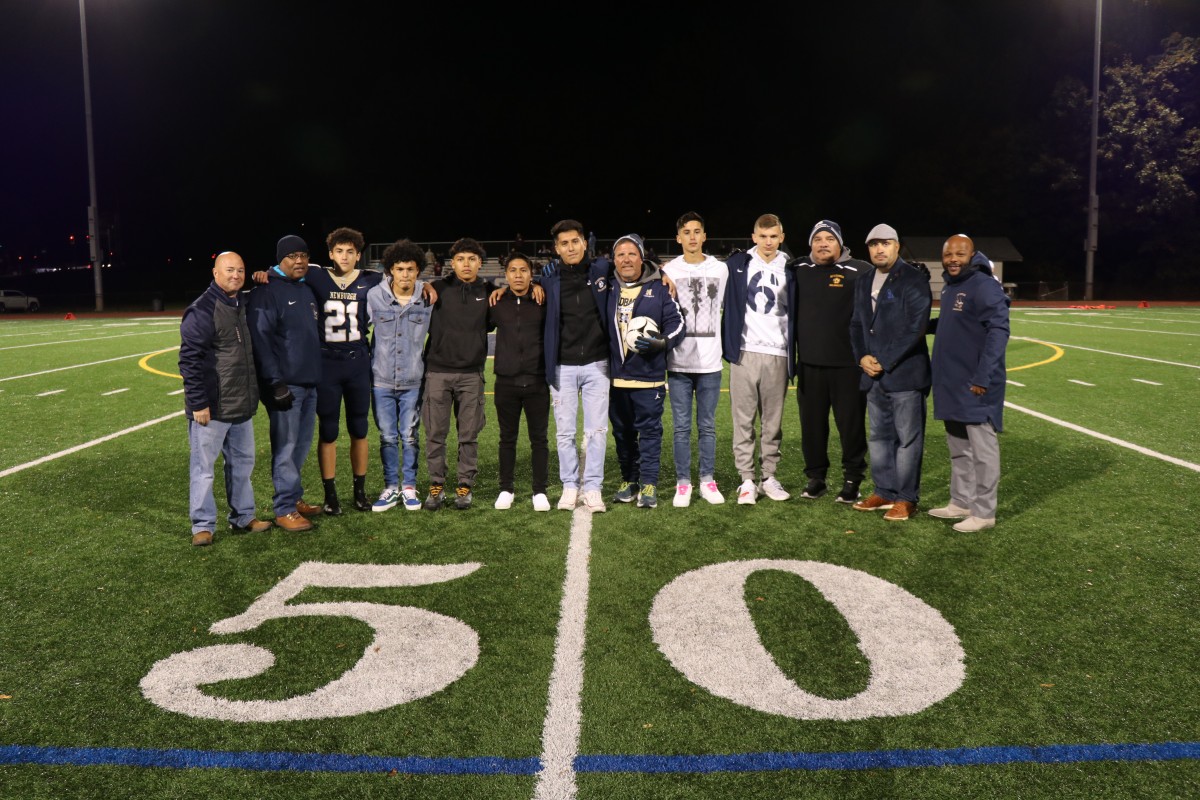 Date: 2019-10-29 14:19:49