NOTICE: This post is over 180 days old. This information may be outdated if you're looking for new or upcoming information.
Horizons-on-the-Hudson Family & Friends Paint Intersection Mural
Horizons' families, community partners, and members from the community painted a high visibility intersection mural on Monday, October 14th at the intersection of Montgomery and South Streets. Not only is the mural beautiful, it will also help bring more awareness and safety to the busy intersection for th children attending school at Horizons-on-the-Hudson.
Coordinated by HOH PTO President Kate Clarke and City of Newburgh Transportation Committee leader Naomi Hersson-Ringskog as well as the Department of Small Interventions. Volunteers from MSMC, the Health Department, parent volunteers from HOH PTO, and students participated. With special thanks to Eddie Rembrant who spent two days with the group to guide detail and proper supplies were used to ensure a long-lasting finished product.
VIEW & DOWNLOAD ALL PHOTOS HERE
Read the Times Herald Record Article Here:
https://www.recordonline.com/news/20191014/volunteers-create-colorful-crosswalk-in-newburgh
Special thanks from the HOH PTO and President, Kate Clarke:
Naomi Hersson-Ringskog, Department of Small Interventions who approached us with this idea. She spent many hours on this project, secured a grant, city approval, and materials!
Orange County Citizens Foundation who awarded the project a $250 grant.
Jessica Ridgeway, Orange County Department of Planning for help with logistics, communication and flyers, and materials!
Eddie Rembrandt, Rembrandt Painting of Newburgh volunteered two full days to the project painting with us and advising. He also sat with us to help us with the logistics of such a large project beforehand. In addition to his expertise he donated materials as well.
All our wonderful HOH families and community members who came out to help!!! It was wonderful being OUT IN OUR COMMUNITY TOGETHER!!!
ATTENTION: Are your scholars or colleagues doing something great? Please contact the district Communications Team at communications@necsd.net. We'd love to visit your class or event and/or post your pictures and recap to highlight the amazing accomplishments throughout our district!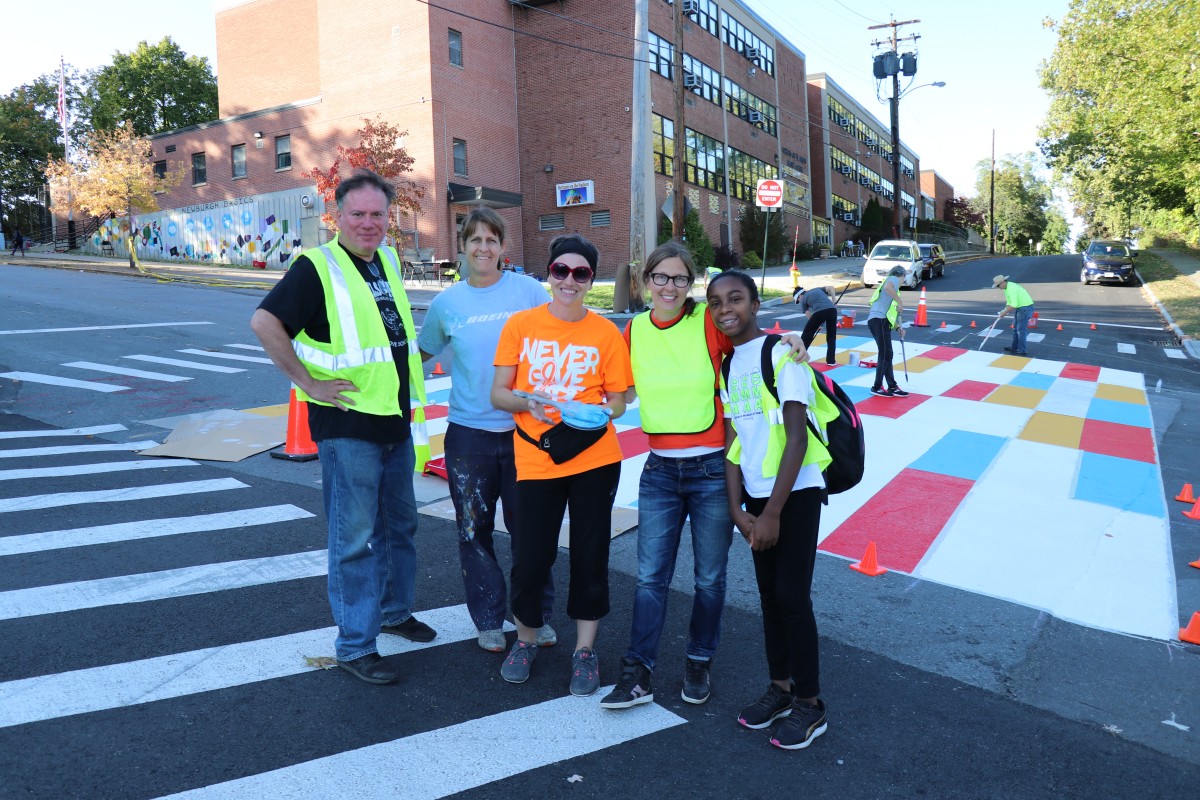 Date: 2019-10-16 02:02:28 AM