NOTICE: This post is over 180 days old. This information may be outdated if you're looking for new or upcoming information.
61 Employees Recognized for 2018-2019 Perfect Attendance
At the September 24th BOE Meeting, 61 staff members, teachers, and administrators were recognized to have perfect attendance for the 2018-2019 school year.
"Being present on the job is critical for the work that needs to be performed. Our staff comes to work even on the days that they don't feel well. Some of our staff have been blessed to have perfect attendance for the 18-19 school year and we would like to celebrate them tonight." – Michael McLymore, Assistant Superintendent, Human Resources
Employees with perfect attendance for 2018-2019:
Linda Alvarez
Jamie Antonacchio
Jamel Barnes
Heather Bonham
Richard Bowman
Rosa Cappuccilli
Adele Carey
Marylou Carolan
Regina Cino
Ebony Clark
Robert Condosta
Kelly Connolly
Kathryn Cramer
Theresa Cramer
Alyssa Cruz
Linda Dicocco
Mark Epstein
Thomas Finnerty
Kevin Foster
John Garzione
Willie Gayle
Renee George
Stephen Gledura
Patricia Gould
William Grace
Nancy Gross
Carollee Hamlin
Ethel Haynes
Wilhlemena Lamb
Vicente Lima
Miguel Luciano
Kimberly Lynch
Darcy Matthews
Curtis Mc Millian
Bernel McKenzie
Michael McLymore
Kathleen Murphy
Roseann Musial
Daniel Nelson
David Owens
Roberto Padilla
Onyx Peterson
Victoria Petrie
Matthew Pidel
Cynthia Pinter
Marisol Reyes
Raul Rodriguez
Ellen Rosenshein
Dale Salisbury
Rachel Schuyler
Edward Seward
Sharon Sharp
Barbara Slaughter
Lisamarie Spindler
Barbara Sussman
Kara Tancredi
Susan Valentino
Darrell Van Voorhis
Salvatore Vasile
Ruben Velez
Adrian West
ATTENTION: Are your scholars or colleagues doing something great? Please contact the district Communications Team at communications@necsd.net. We'd love to visit your class or event and/or post your pictures and recap to highlight the amazing accomplishments throughout our district!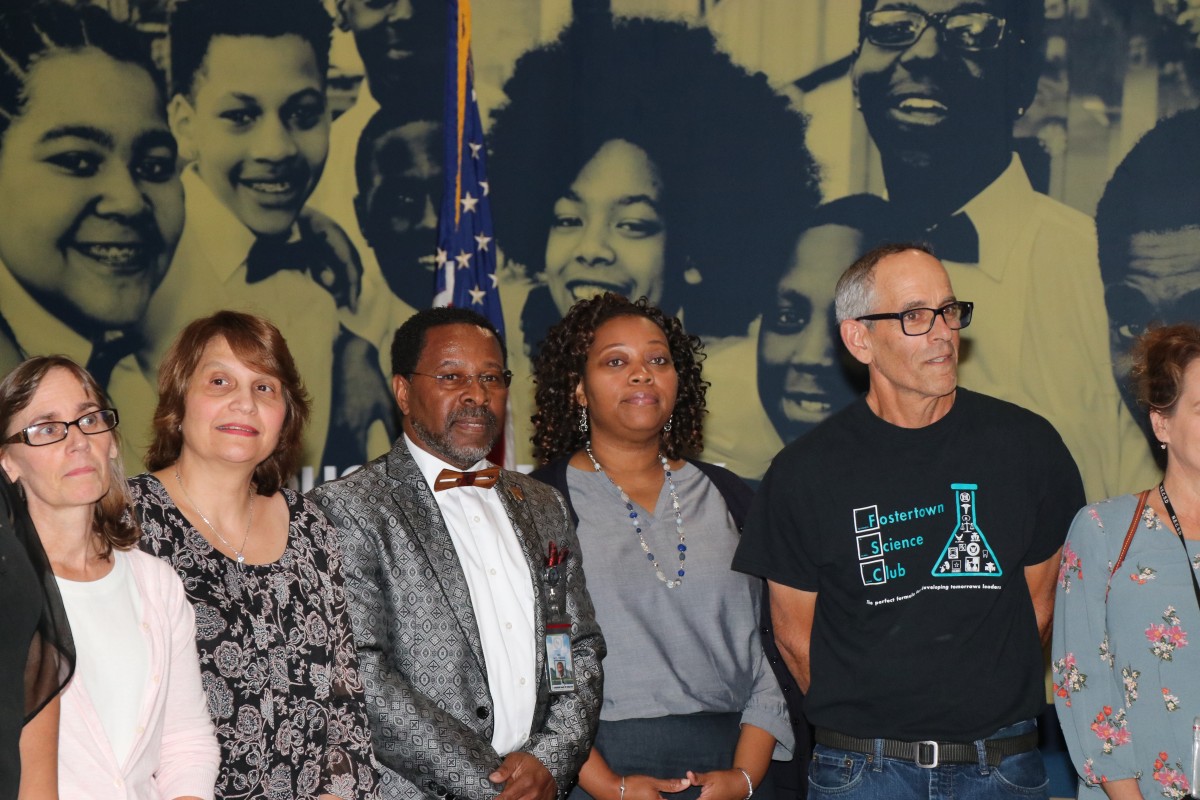 Date: 2019-09-25 02:21:46 PM