NCAA Eligibility Center to Host Information Seminar
NCAA Eligibility Center will be hosting an information seminar this
Tuesday, September 10th at 6:30pm at Newburgh Free Academy.
Learn essential facts for high school students to prepare for collegiate athletics:
- Learn about changes in the NCAA eligibility center
- Timeline & requirements for Division I and II participation
- Registration process for NCAA eligibility center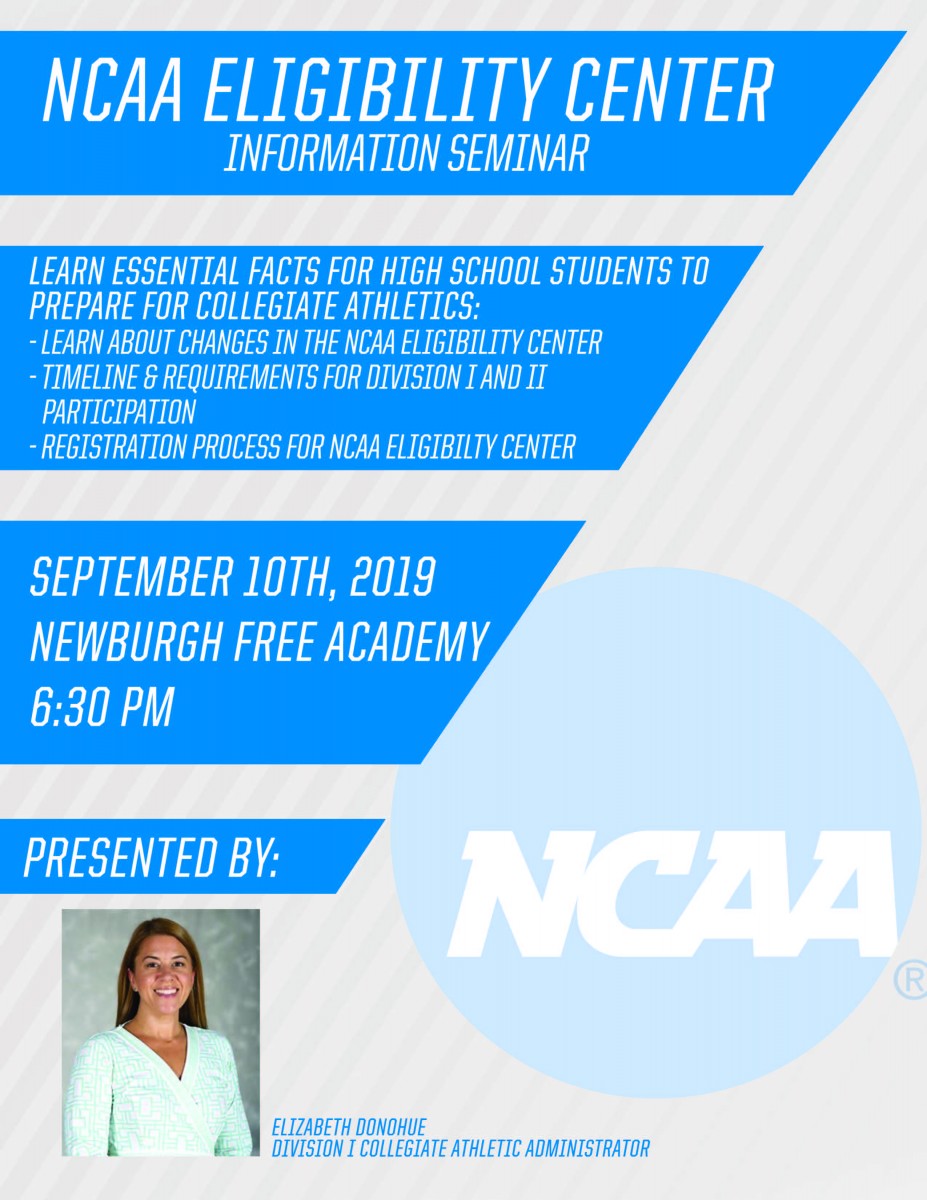 TEACHERS: Are you and your students doing something great? Please contact your Communication Strategist. We'd love to attend or post your pictures and recap to highlight the amazing accomplishments throughout our district! Grades PreK-5 Amanda McDowell (amcdowell@necsd.net) and Grades 6-12 Cassie Sklarz (csklarz@necsd.net).
Date: 2019-09-09 12:33:52