NOTICE: This post is over 180 days old. This information may be outdated if you're looking for new or upcoming information.
Free Summer Meals in Newburgh and New Windsor Open to ALL Children 18 and Younger
Summer Meals for Kids & Teens Open to ALL Children 18 and younger. No Enrollment, NO Cost!!
Please Download THESE Flyers for additional information (Spanish & English).
FREE Breakfast/Lunch will be provided by the Newburgh Enlarged City School District Department of Food Services from Friday July 1st – August 23rd* (all closed July 4th)
Newburgh Armory Unity Center Lunch – 321 S William St, Newburgh, NY 12550 (10:30 AM – 2:30 PM)
Newburgh Free Library – 124 Grand St., Newburgh, NY 12550 (breakfast 9:30 AM – 10:30 AM; lunch 10:30 AM – 1:30 PM)
Center for Hope – 206-210 Broadway, Newburgh, NY 12550 (11:30 AM – 1:30 PM)
Mullins Apartments – 40 Walsh Rd., Newburgh, NY 12550 (11:30 AM – 1:30 PM)
Vails Gate School – 400 Old Forge Hill Road, Newburgh, NY 12550 (lunch 12:30 PM – 1:30 PM, closed 7/5)
South Middle School – 33-63 Monument Street, Newburgh, NY 12550 (10:30 AM – 1:30 PM, closed 7/5)
Salvation Army – 234 Vaness St, Newburgh, NY 12550 (breakfast 8:00 AM – 8:30 AM; lunch 12:00 PM – 12:30 PM) *Salvation Army will be operating until 8/2.
From Cornell Cooperative Extension Eat Smart New York Hudson Valley Program:
The final school bell is about to ring at schools across Orange County. Children will flood onto school busses for the last time this year ready for the less structured joy and exciting experiences that summer can bring. However, for the over 30,000 children in Orange County who qualify for free and reduced priced lunch during the school year, the threat of hunger is greater during the summer months. Thankfully, community partners and agencies have been gearing up to address this need with food and fun across the county since April. The sponsors of the Summer Food Service Program have been planning and preparing to bring nearly 75,000 FREE meals to various kid-friendly locations throughout the county so that Orange County families can enjoy the freedom of summer knowing their children are eating healthy and being active.
By offering nutritious foods at summer locations in Newburgh, Middletown and Port Jervis children learn how to build a healthy plate and establish healthy eating habits that may continue into adulthood. Many of the locations offer more than food, they offer educational activities, friends and a true sense of community. Shayna Russo, Project Manager of Cornell Cooperative Extension's Eat Smart New York Hudson Valley Regional Program stated "Its amazing to see community partners come together and work with others to bring literacy, games, activities and all sorts of youth friendly programming to so many within the county."
###
About Cornell Cooperative Extension & Eat Smart New York
Cornell Cooperative Extension Orange County enables people to improve their lives and communities by bringing local experience and researched-based solutions together. Cornell Cooperative Extension provides equal programming and employment opportunities. Please contact our office if you have any special needs. Eat Smart New York (ESNY) Nutrition Education is FREE to all individuals who qualify for and/or receive benefits through the Supplemental Nutrition Assistance Program (SNAP). ESNY provides nutrition education materials and sponsors education events and classes in local communities on a variety of nutrition topics. ESNY is a USDA funded program.
ATTENTION: Are your scholars or colleagues doing something great? Please contact the district Communications Team at communications@necsd.net. We'd love to visit your class or event and/or post your pictures and recap to highlight the amazing accomplishments throughout our district!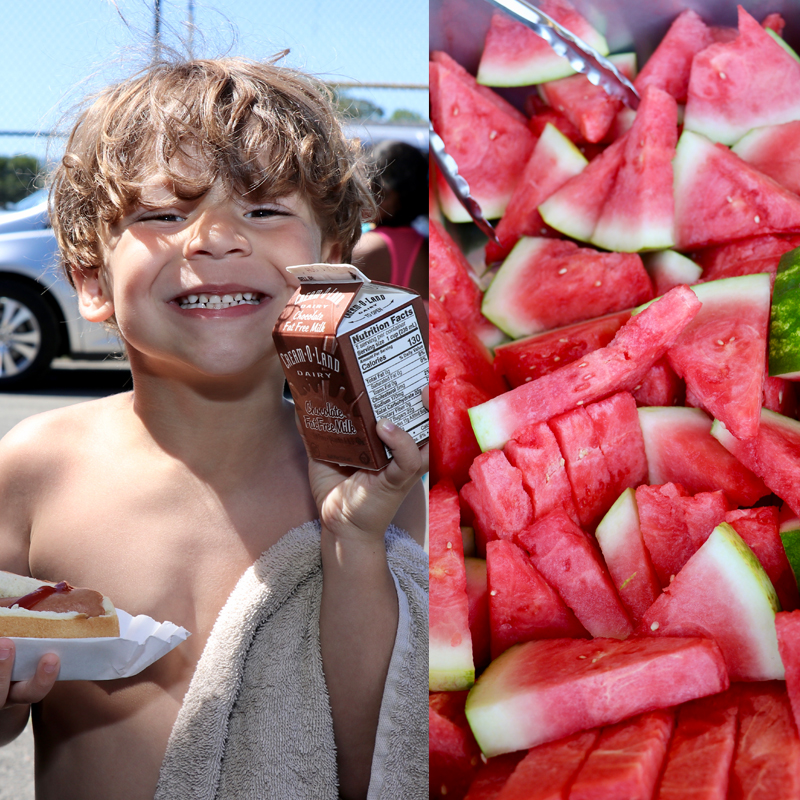 Date: 2019-06-28 04:36:05 AM