NOTICE: This post is over 180 days old. This information may be outdated if you're looking for new or upcoming information.
New Windsor School Letter from Mr. Lee for 5th Grade Moving Up
It has been a wonderful year of growing together as lifelong learners. I truly thank all of our 5th Grade Teachers, Staff Members, and Parents for their dedication and passion! If all of you did not already know, let me share with you that we have the best teachers, staff members, and parents in the district! Oh, and, of course, the best students in the district!
As much as our lovely 5th Graders learned from our esteemed teachers and staff members - and they have learned a lot - we have also learned tremendously from our children. They struggle through their lives, face challenges, experience grief, and they have had their share of life's offerings - just as we, adults have - and they have shown resilience in every aspect of their lives. They inspire us daily to go beyond the arbitrary limitations set forth by society. They are completely versed in unconditional love. Their excitement toward life cannot be matched. Their kindness and compassion for the community drive all of us to be better. They remind us what it means to live life to the fullest.
I wish all of you, our 5th Graders - now moving onto 6th Grade, the best that life has to offer. Remember the lessons you've learned, the skills you have acquired, the friends you have made, and the goals you have achieved. But most importantly, remember and believe in yourself! You are our future. You are our hope and you are our tomorrow who will transform promises into reality. We have the highest hopes for all of you.
You are loved. You will always have someone love you for who you are and what you are capable of. During the past 6 years at New Windsor School, I know that all of you have made personal connections to each other, teachers and the staff members. Remember who you are in the context of where you are. Surround yourselves with individuals who motivate you, encourage you, push you and request of you the very best that you have to offer. You are awesome. You are amazing. Most importantly, remember that there will always be someone who loves you very much!
I am so proud of each and every one of you.
Congratulations! You are now 6th Graders, ready to take on the world!!!
With Gratitude,
Mr. Lee
All photos by: Ms. Emily Wylong, Psychology Intern
ATTENTION: Are your scholars or colleagues doing something great? Please contact the district Communications Team at communications@necsd.net. We'd love to visit your class or event and/or post your pictures and recap to highlight the amazing accomplishments throughout our district!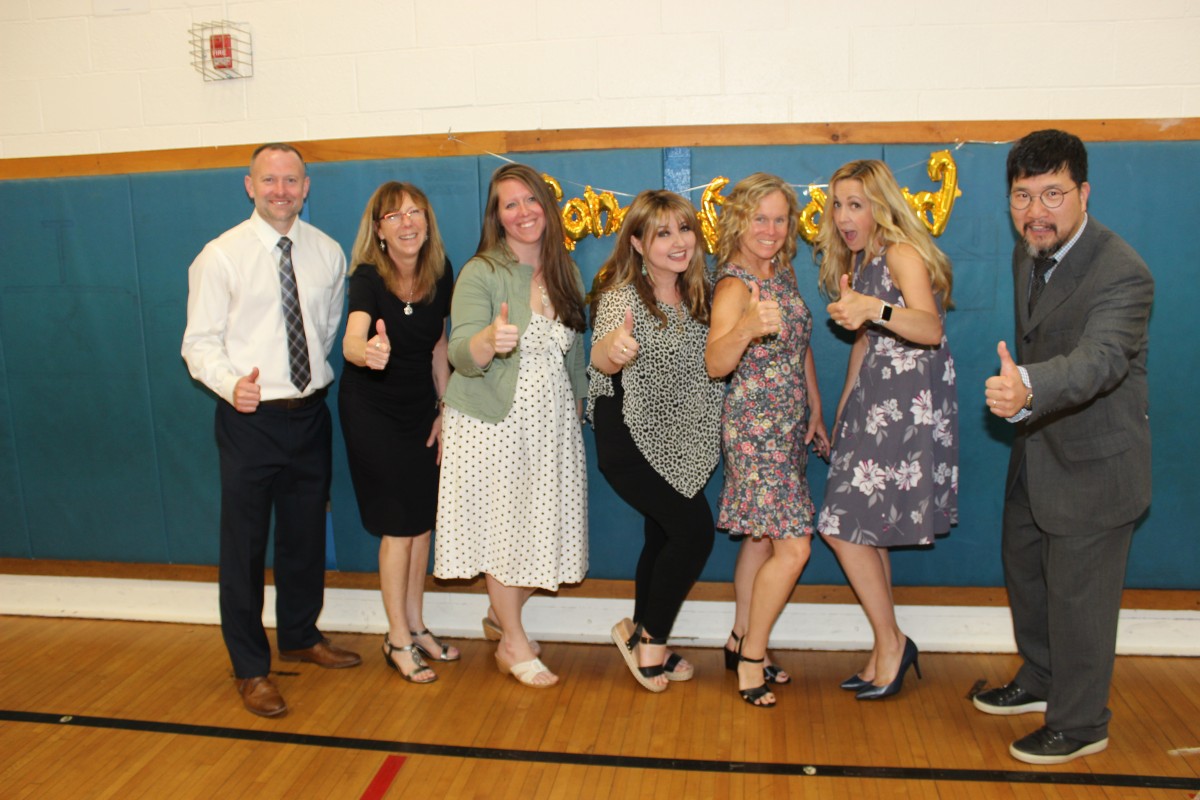 Date: 2019-06-21 07:15:09 AM