NOTICE: This post is over 180 days old. This information may be outdated if you're looking for new or upcoming information.
ESYP Middle School Musical will be James and the Giant Peach, Jr.! Spaces Still Available.
The Extended Summer Year Program will be offering a program that will allow middle schools students to perform in a musical. The musical selected is James and the Giant Peach, Jr.. The teacher will be Mrs. Fay Pacht.
Spaces are still available. Information and sign up can be found by clicking this link.
Calling all ACTORS, SINGERS, & DANCERS! Sign up for the Empire ESYP Middle School Musical: Meets 8:15 am-12:15 pm, Mon-Thurs 7/1- 8/1
Auditions 7/1
Performances on 8/1
The Black Box Theatre at NFA Main Campus
Open to all students entering grades 6-9. Questions? Contact the director, Mrs. Pacht at fpacht@necsd.net
SIGN UP TODAY! Interested in working behind the scenes? (Design, Construction, Crew) Sign up for ESYP Focus on the Arts!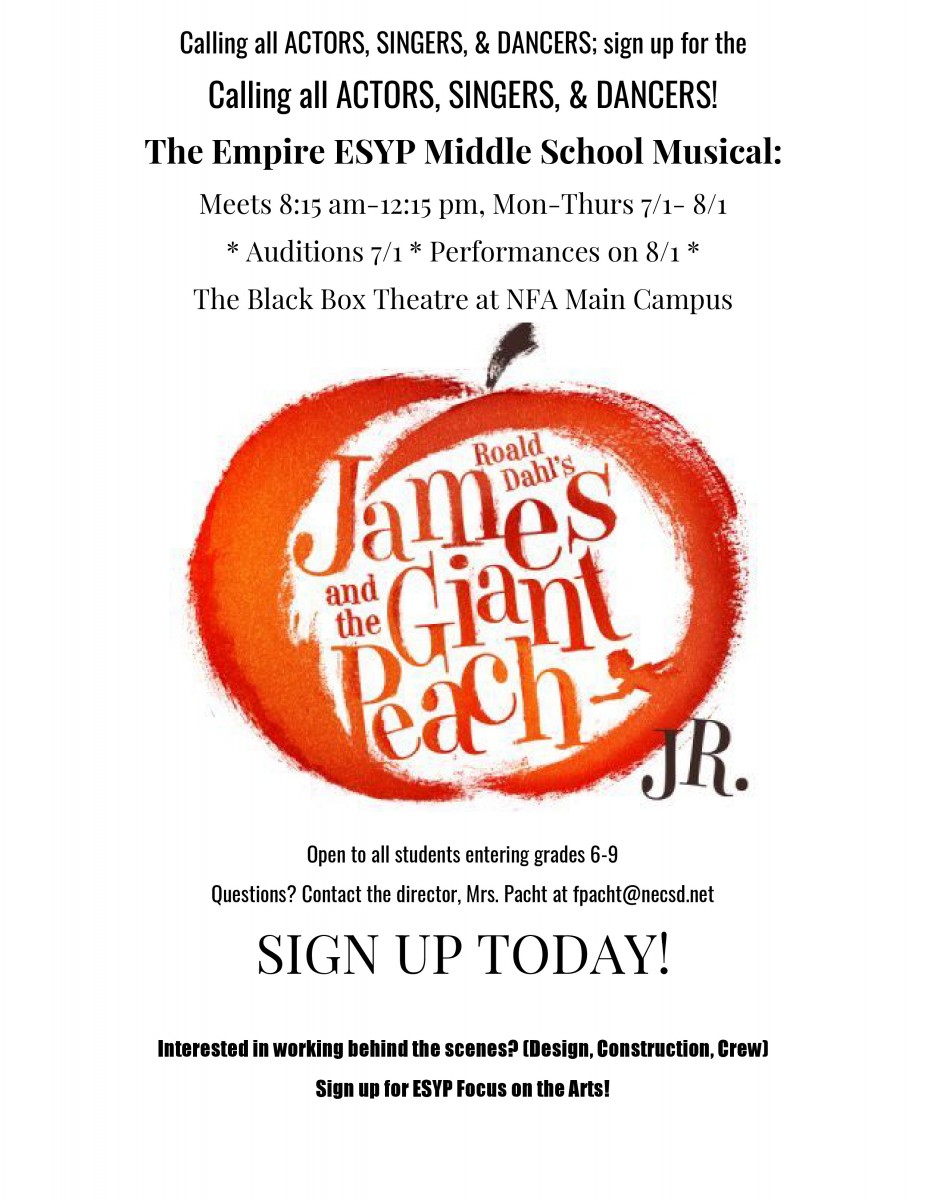 TEACHERS: Are you and your students doing something great? Please contact your Communication Strategist. We'd love to attend or post your pictures and recap to highlight the amazing accomplishments throughout our district! Grades PreK-5 Amanda McDowell (amcdowell@necsd.net) and Grades 6-12 Cassie Sklarz (csklarz@necsd.net).
Date: 2019-06-06 18:10:57