NOTICE: This post is over 180 days old. This information may be outdated if you're looking for new or upcoming information.
NFA Debate Team Participates in Columbia U Tournament
Members of the Newburgh Free Academy Debate Team participated in the Columbia University tournament on January 20th and 21st. This was the team's first debate and they competed against nationally ranked students from across the country. Team members include: Janaiya Alexander, Anna Brozycki, Linda Chen, Julius Olitan, Raman Singh, and Jy'ajah Villani. The team was helped by Debate Team Advisor Jonelle Formato-Santo, Chemistry teacher Michele Bender, Social Studies teacher Russell Candela and parent John Brozycki.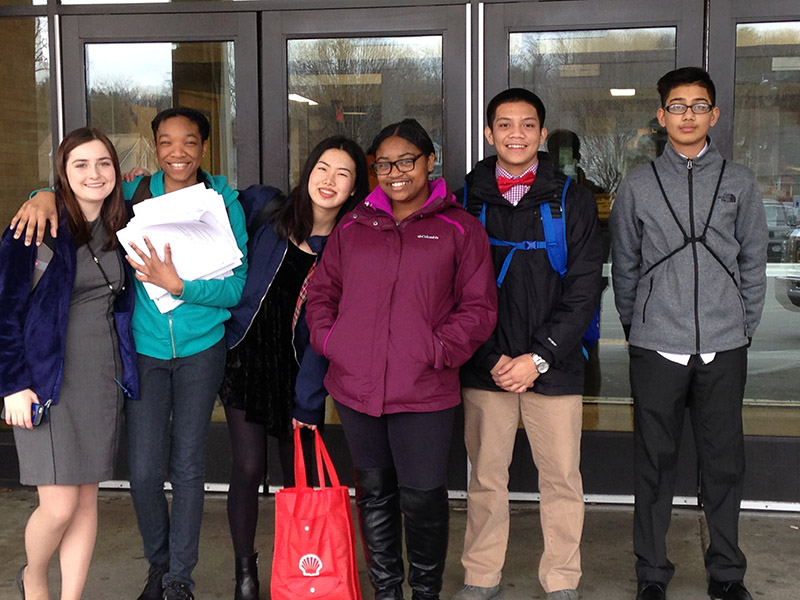 TEACHERS: Are you and your students doing something great? Please contact your Communication Strategist. We'd love to attend or post your pictures and recap to highlight the amazing accomplishments throughout our district! Grades PreK-5 Amanda McDowell (amcdowell@necsd.net) and Grades 6-12 Cassie Sklarz (csklarz@necsd.net).
Date: 2017-02-02 12:49:17