NOTICE: This post is over 180 days old. This information may be outdated if you're looking for new or upcoming information.
Meadow Hill Hosts Holiday Luncheon for Senior Residents
On Saturday, December 10, Meadow Hill students and staff held a holiday luncheon for the senior residents at Burton Towers. Food was generously donated by staff and community members in an effort to support the school's initiative to continue to give back to the community. Students and staff members also generously volunteered their time to engage in this community service event in an effort to continue to make a difference in the lives of others. Meadow Hill will continue to provide community service opportunities for its middle school students through its collaboration with Ebenezer Baptist Church. Every third Wednesday of the month from 5pm-7pm, volunteers are needed to help prepare and serve meals in the church's soup kitchen. If you are a 7th or 8th grade Meadow Hill student interested in volunteering, please see Ms. Pittman or Mrs. Smith in the guidance suite. In order to participate, you must get parental consent and transportation to and from the site. Five students will be able to participate each month. Parents and teachers are welcome to volunteer as well.
"
TEACHERS: Are you and your students doing something great? Please contact your Communication Strategist. We'd love to attend or post your pictures and recap to highlight the amazing accomplishments throughout our district! Grades PreK-5 Amanda McDowell (amcdowell@necsd.net) and Grades 6-12 Cassie Sklarz (csklarz@necsd.net).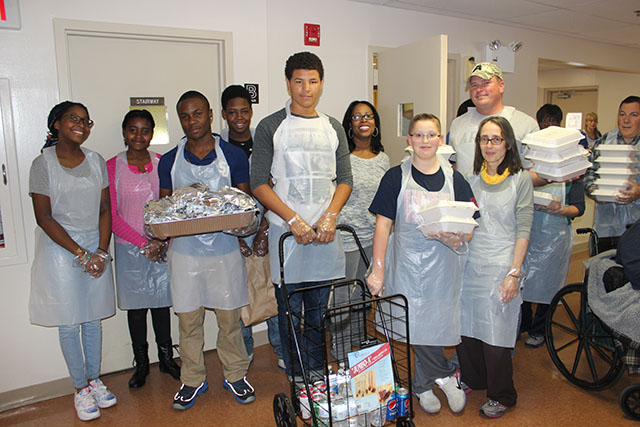 Date: 2017-02-01 20:28:23