NFA's Award Winning Video Production Program is Up for Two Awards
Newburgh Free Academy's award winning video production program is once again in the finals of the National CareerSafe Online Safety Video Competition. This year, however, there are two videos in the finals of the competition. Crystal Ruiz and Therese Fischer
took first place last year
and are trying to repeat it with an homage to the iconic "I Love Lucy" candy factory scene.
Jamie Forbes, John Matthews, Kate Perez and Isabel Ernenwein's choose your own adventure interactive video (It must be viewed on a tablet, laptop or desktop computer. It will not display options properly when viewed on a phone) have earned them a place in the finals as well. "This is definitely the first time in the last 7 years that two entries from the same school made it to the finals. It might be a first ever for the competition," said Mr. Guy Du Quesnay, video production instructor.
Each video entry is graded by internal CareerSafe Online judges before being narrowed down to 12 finalists. The public is then invited to vote for their favorites to reach the top three. Finalist 4 and finalist 5 are the NFA entries. Voting can done at
http://www.careersafeonline.com/teacher-tools/601
You can vote once per day, per device (once from your phone, once from your tablet, once from your work computer, once from your home computer and then tomorrow, do it all over again)!
Photo and story provided by Mr. Guy Du Quesnay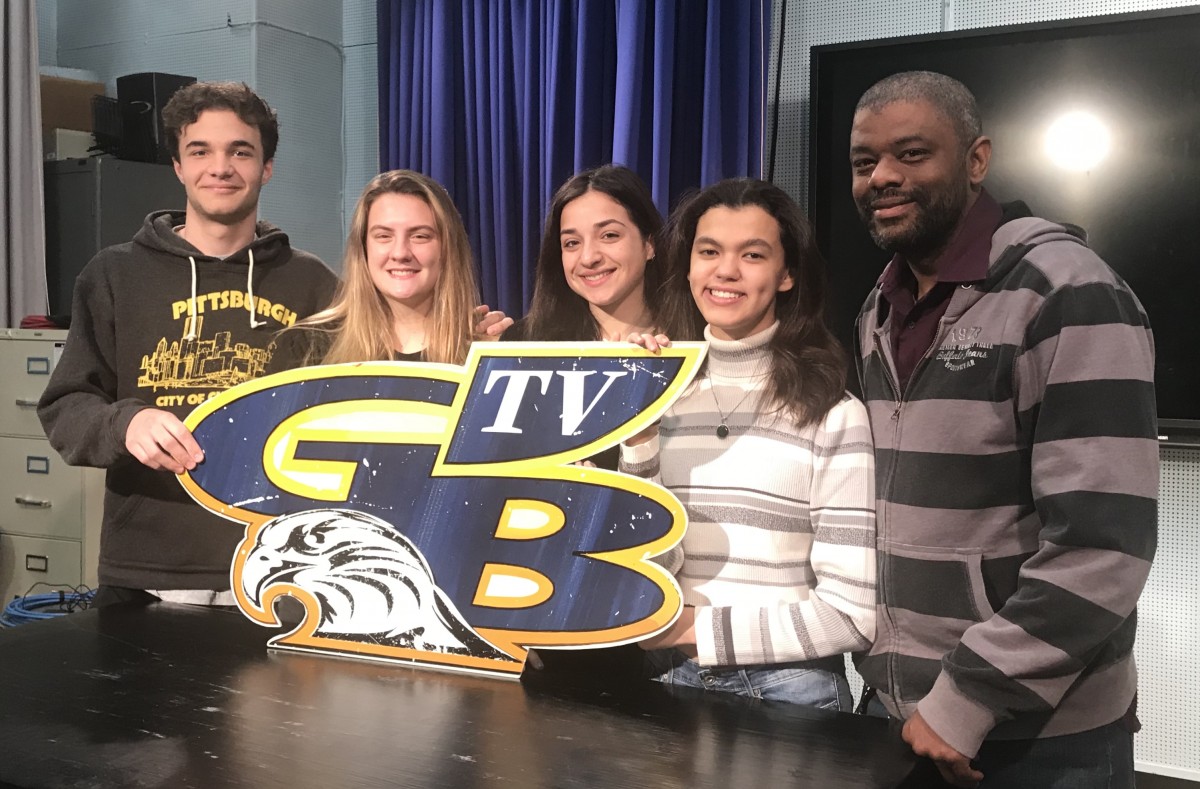 Pictured L-R: John Matthews, Jamie Forbes, Kate Perez, Crystal Ruiz, Mr. Guy Du Quesnay Not pictured: Isabel Ernenwein and Therese Fischer
TEACHERS: Are you and your students doing something great? Please contact your Communication Strategist. We'd love to attend or post your pictures and recap to highlight the amazing accomplishments throughout our district! Grades PreK-5 Amanda McDowell (amcdowell@necsd.net) and Grades 6-12 Cassie Sklarz (csklarz@necsd.net).
Date: 2019-04-15 13:43:47