NFA Students and Teachers Visit Crystal Run Healthcare
A group of students and their teacher, Mrs. Linda Romano were featured in the Mid Hudson Times last week about their trip to learn more about the health care field. The trip was planned in conjunction with the growing interest in the Certified Nursing Assistant pathway.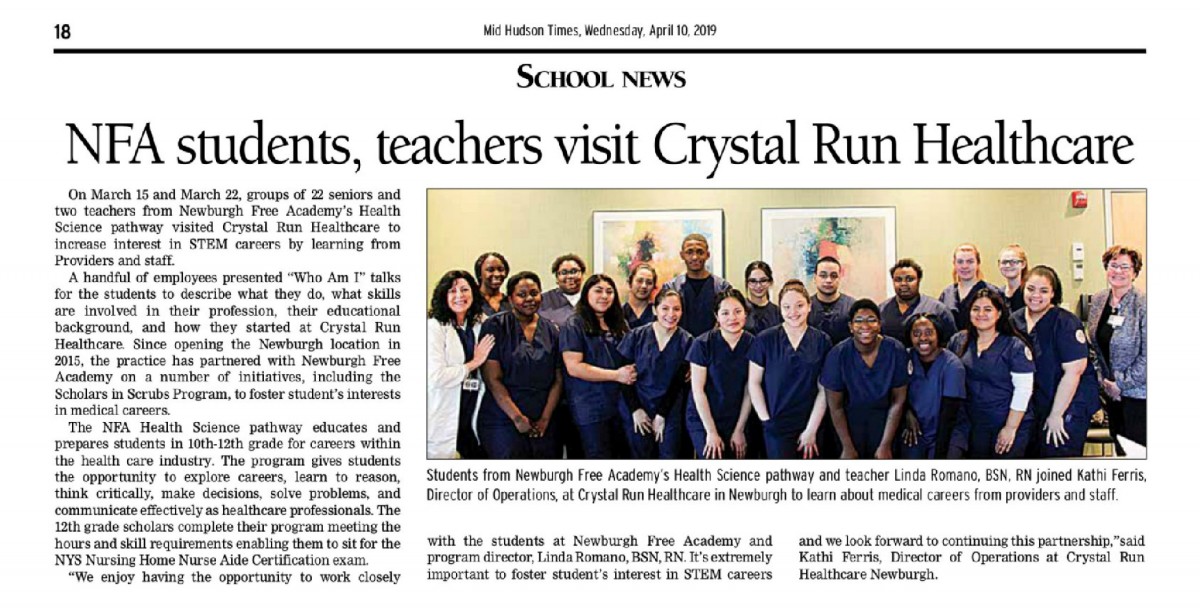 TEACHERS: Are you and your students doing something great? Please contact your Communication Strategist. We'd love to attend or post your pictures and recap to highlight the amazing accomplishments throughout our district! Grades PreK-5 Amanda McDowell (amcdowell@necsd.net) and Grades 6-12 Cassie Sklarz (csklarz@necsd.net).
Date: 2019-04-15 09:57:59