NOTICE: This post is over 180 days old. This information may be outdated if you're looking for new or upcoming information.
NECSD Receives Awards for Top Campaign for United Way in Orange County
NECSD received the top school district campaign in Orange County Award in 2019 for United Way. Total raised was $10,370.
Balmville Elementary School received the highest participation of any school in the district award with the leadership of Assistant Principal, Beverley Johnson.
Congratulations to the Director of FACE, Pamela Peterson and Balmville Assistant Principal, Beverley Johnson on this worthy achievement.
TEACHERS: Are you and your students doing something great? Please contact your Communication Strategist. We'd love to attend or post your pictures and recap to highlight the amazing accomplishments throughout our district! Grades PreK-5 Amanda McDowell (amcdowell@necsd.net) and Grades 6-12 Cassie Sklarz (csklarz@necsd.net).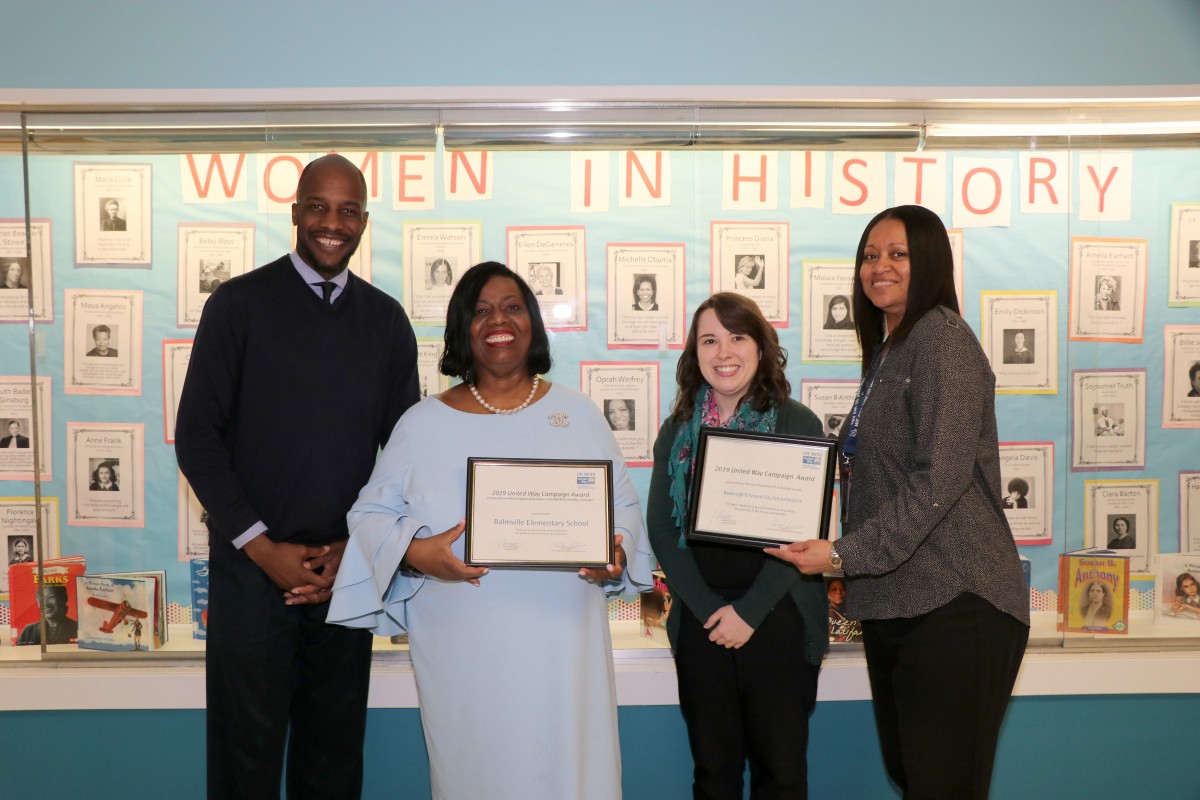 Date: 2019-03-18 17:09:02