NOTICE: This post is over 180 days old. This information may be outdated if you're looking for new or upcoming information.
Social Emotional Learning Team (SEL) Members Take Part in Full-Day Interactive Training
Members of our Social Emotional Learning Teams (SEL), which includes school psychologists, counselors, and social workers participated in a full day professional development session on January 31, 2019. Through a full day interactive session, the participants increased their current knowledge and expertise in identifying and assisting students who are at risk for suicide. The participants were able to practice strategies for working with at risk students and developing safety planning tools. The presentation was:
Helping Students at Risk for Suicide: Assessment, Intervention, & Follow-up for School Based Practitioners
presented by Pat Breux and Dr. Mitch Samet.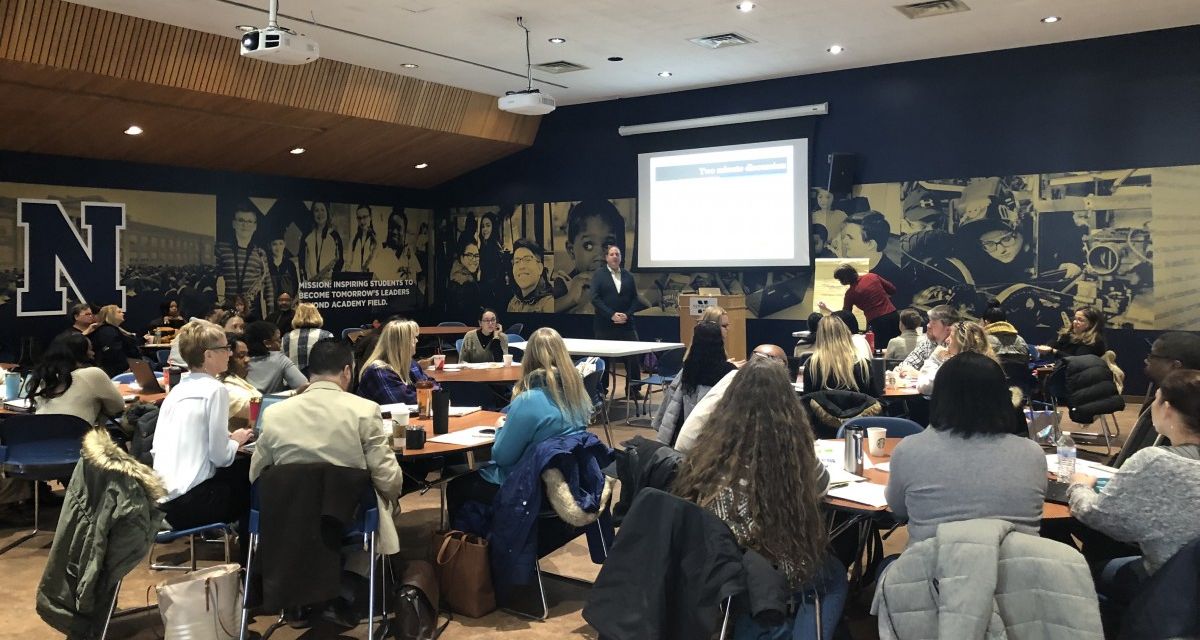 TEACHERS: Are you and your students doing something great? Please contact your Communication Strategist. We'd love to attend or post your pictures and recap to highlight the amazing accomplishments throughout our district! Grades PreK-5 Amanda McDowell (amcdowell@necsd.net) and Grades 6-12 Cassie Sklarz (csklarz@necsd.net).
Date: 2019-02-08 08:20:59