NOTICE: This post is over 180 days old. This information may be outdated if you're looking for new or upcoming information.
What Do Our Meadow Hill GEMS Do During a Polar Vortex?
Fourth grade scholars have fun with science and winter weather! Mrs. Candal & Mrs. Dickson, Mrs. Coffey , Mrs. LiVolsi, Mrs. Babcock and Mrs. Morales all took advantage of our winter weather. The teachers talked about states of matter and the change from a liquid to a solid. Check out these gorgeous "ice marbles" we made with our kids. The group used balloons, water and a drop or two of food coloring. Then, the balloons were filled and put the balloons outside to freeze and voila!--we got some whimsical wintertime sculptures to dazzle and delight. And don't they photograph beautifully?
Photo and article submitted by Mrs. Dickson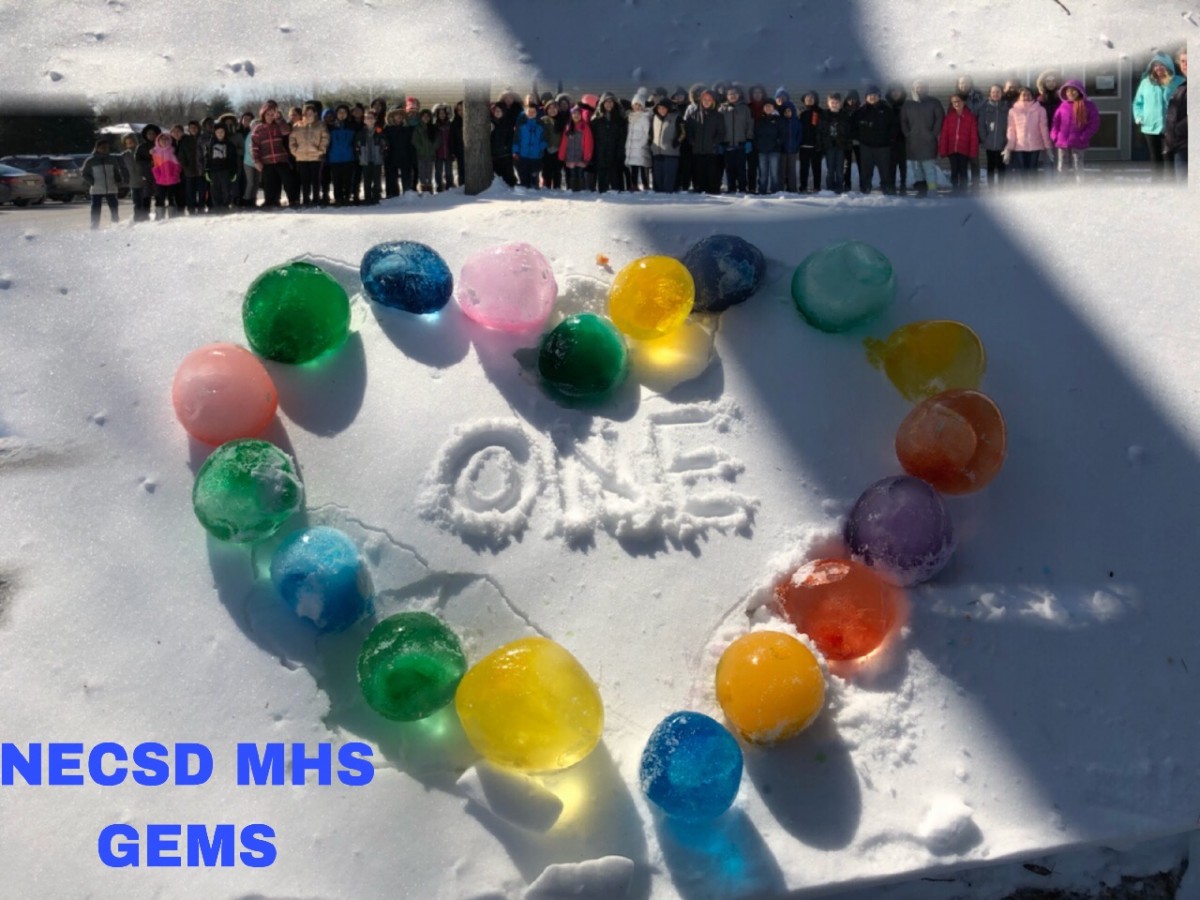 TEACHERS: Are you and your students doing something great? Please contact your Communication Strategist. We'd love to attend or post your pictures and recap to highlight the amazing accomplishments throughout our district! Grades PreK-5 Amanda McDowell (amcdowell@necsd.net) and Grades 6-12 Cassie Sklarz (csklarz@necsd.net).
Date: 2019-02-06 10:37:45