NOTICE: This post is over 180 days old. This information may be outdated if you're looking for new or upcoming information.
Vails Gate Bullying Project Aims to Change Minds and Hearts
The Vails Gate STEAM Academy is going full STEAM ahead by supporting an anti-bullying initiative called The Be-A-Friend Project. Spearheaded in the school by teaching assistant Kattya Fernandez, The Be-A-Friend-Project is an initiative that offers encouraging and loving letters to kids that have been victims of bullying.

"This project is very important to me because I was bullied as a child," Fernandez shared. Every month a child is selected and that's where Vails Gate STEAM students come in with words of support. Students will write a letter/card, draw a picture or make artwork to support the child who has been bullied. The letters will then be mailed to the See The Wish/Be-A-Friend Project in Cold Spring, NY.

Fernandez shared that she hopes this will go district-wide in the future and welcomes letters from other Newburgh Enlarged City School District schools to be included in the mailing. For more information, please contact Fernandez at the school 563-7900 or visit www.seethewish.com.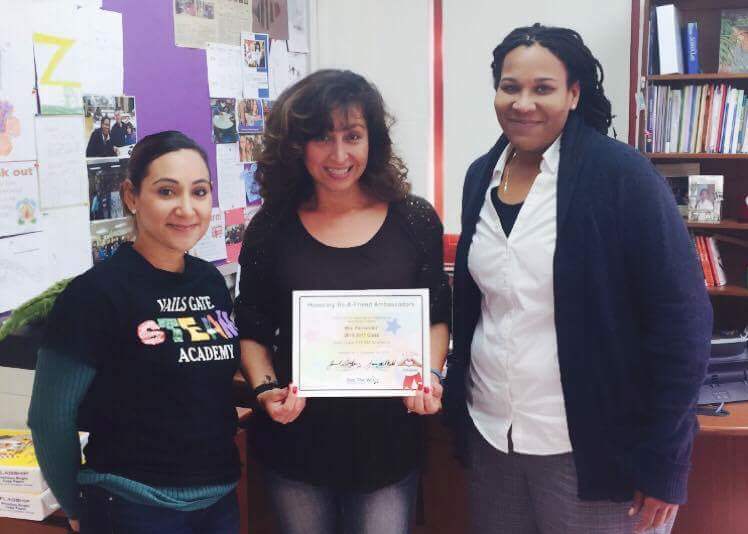 TEACHERS: Are you and your students doing something great? Please contact your Communication Strategist. We'd love to attend or post your pictures and recap to highlight the amazing accomplishments throughout our district! Grades PreK-5 Amanda McDowell (amcdowell@necsd.net) and Grades 6-12 Cassie Sklarz (csklarz@necsd.net).
Date: 2017-02-01 13:24:32