NOTICE: This post is over 180 days old. This information may be outdated if you're looking for new or upcoming information.
Board Members, Our Superintendent, and Central Staff Members Welcome Back Students
Board members, Dr. Padilla, and members of our central staff traveled to each school on the opening days of school to welcome our scholars and celebrate the start of a new year. Board President, Ms. Carole Mineo, and board members, Mr. Darren Stridiron and Mr. Andrew Johnston took time to welcome classrooms filled with students as they started a new school year. Video highlights of the visits are posted on our Facebook page for you to see!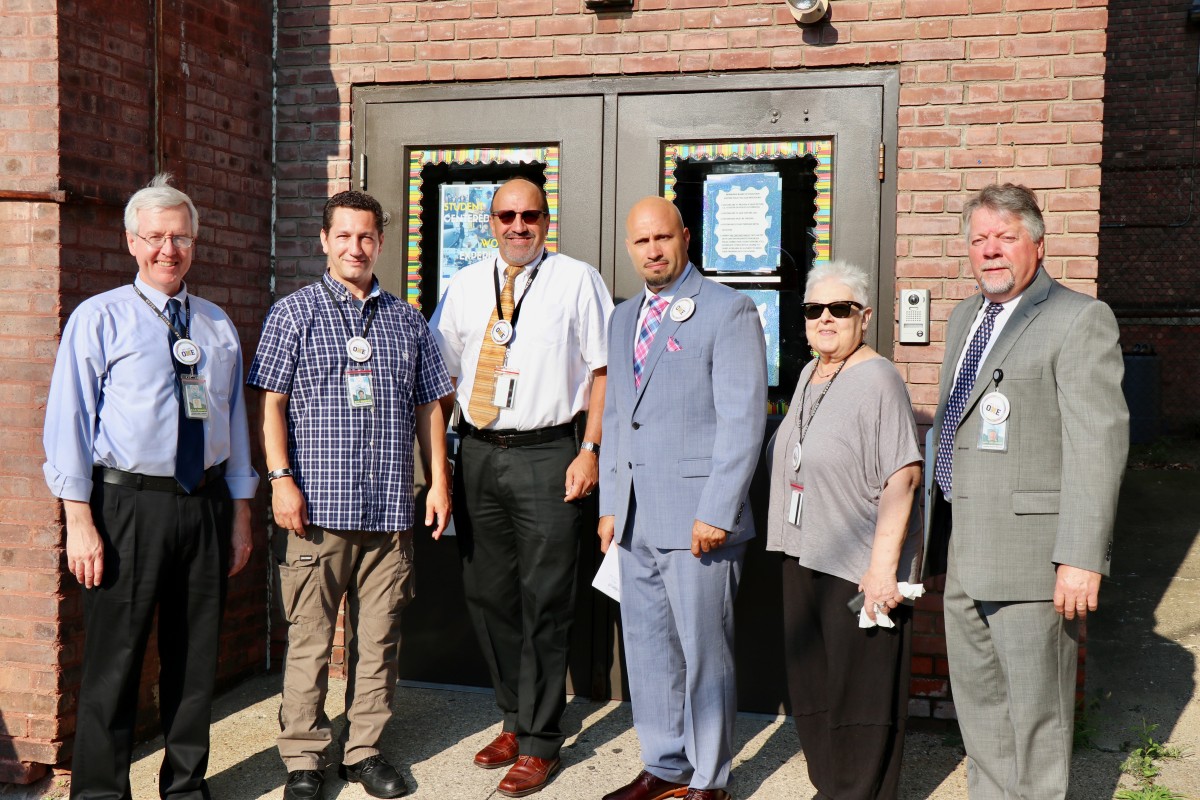 TEACHERS: Are you and your students doing something great? Please contact your Communication Strategist. We'd love to attend or post your pictures and recap to highlight the amazing accomplishments throughout our district! Grades PreK-5 Amanda McDowell (amcdowell@necsd.net) and Grades 6-12 Cassie Sklarz (csklarz@necsd.net).
Date: 2018-09-18 08:48:47