Evening Campus and Quarterly Credit Recovery Information
Overview of Evening School
The Evening Campus is focused on providing students with the opportunity to learn, complete coursework, and recover credits required for high school graduation that is mindful of individual differences and learning styles. Classes are offered each semester while grades are completed by four quarters. Attending Evening Campus will lead to a high school diploma that is readily accepted by the military, colleges, and employers. It is our mission to successfully prepare our students to transition to post secondary education and/or the workforce. As a nontraditional setting, we empower students to be self confident life long learners who serve as active citizens enjoying in a reciprocal relationship with their community.
Evening Campus courses are offered at NFA Main. The office is located in Suite 107a on the first floor. Classes are held in CTE rooms as well as on the second floor of the West Wing.
The Evening School design is based on these core principles:
21st Century Skills:

Students engage in all four "C's" of 21st Century Learning:

C

ommunication,

C

ollaboration,

C

reativity, and

C

ritical Thinking.

Executive Functioning:

Due to the elements of planning, teamwork, and time limits, students must utilize executive functioning skills to best participate and compete.
Character Building: Students must employ patience, persistence, teamwork, kindness, enthusiasm, and sportsmanship.
Overview of Quarterly Recovery Program
The Quarterly Recovery Program is an opportunity for individual students to improve academic achievement, increase a single quarterly course grade and to earn quarterly course credit. This program application is required and is subject to prior approval. It commits the participating student, parent/guardian, and course educators to adhere to and complete the specific requirements listed below.
HIGH SCHOOL QUARTERLY CREDIT RECOVERY APPLICATION
As a student, you commit to:
Demonstrate consistent required attendance during the regular school day and week

Regularly attend the Quarterly Credit Recovery Program, including: Arriving on time and staying for the duration of each session

Having no more than 1 unexcused absence and 2 excused absences. This will cause removal from the Quarterly Credit Recovery Program

Adhere to the discipline standards expected at Newburgh Free Academy and uphold Code of Conduct at all times
As a parent/guardian, you commit to:
Allow your child to participate in the Quarterly Credit Recovery Program

Stay in regular contact with teachers to support your child's progress

Encourage your child to set high goals and achieve success

Establish a family routine that includes continual progress in school work
Other Student Program Requirements
Students may not bring others (i.e., siblings, friends, etc.)

Students must indicate in advance if they need transportation
Approval Process: Completed applications should be submitted to the scholar's cohort assistant principal. Priority will be given to students who are seniors. Attendance, behavior, and current grades will be used in the selection process if more seats are needed. If you are denied this opportunity you can appeal the decision to the building administrator. Students will be notified by their guidance counselor if they are approved.
Cornerstones of the Programs
Relationships

Building authentic, trusting connections that encourage collaboration and engagement among students, families, staff, and communities.
Equity & Access
Collective effort of all stakeholders to reduce disparities among students from varying demographics and backgrounds through engaging, meaningful, and relevant experiences.
Academic Growth
The growth that occurs from the cumulative impact of exposure to core curricula, electives, and life- skill development opportunities, that prepares students to reach their potential.
Safety and Wellness
Building an equitable and inclusive school climate that provides for the social, emotional, cultural, and physical wellness of all stakeholders.
House Principal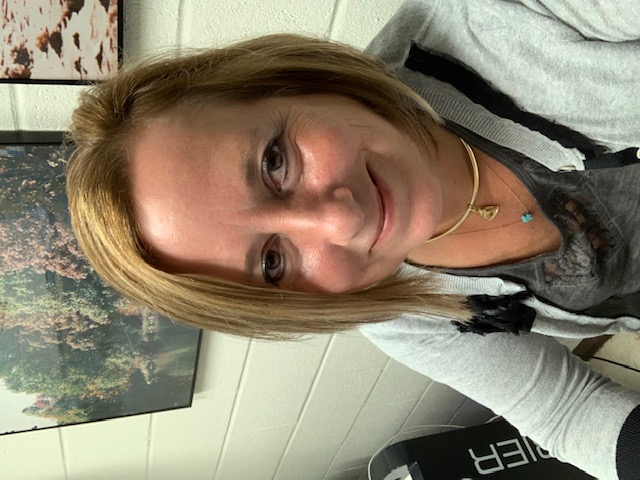 Sandra E. Wood
NFA Evening Campus House Principal
Semesters for Evening School
There are two semesters for Evening School:
Semester 1: October 2, 2019 - February 14, 2020
Semester 2: February 18, 2020 - June 24, 2020.
Quarterly Credit Recovery Schedule
Tuesday and Thursday
2:35-4:05
Room 281 Senior English
Room 282 Financial Literacy
Room 288 US History
4:10-5:40
Room 281 Algebra
Room 282 Astronomy and Meteorology