Fall Festival
Harvest Festival
At Gidney Avenue Memorial School
Friday, October 26th, 2018
Grades K-2: 6-7pm Grades 3-5: 7:30-8:30
We will be dancing away with our DJ, playing games and enjoying snacks.
Come on out and have fun!
Admission is per family:
$3 for PTO Members $5 for Non-members
Food and GAMS merchandise will be for sale!
Students must be present at school on the day of the event in order to attend. No masks or weapons are allowed with costumes.
Parent or guardian must be present at all times with student during the event.
If you have any questions/concerns please contact gidneyavepto@gmail.com.
__________________________________________________________
Prepayment Form
GAMS Harvest Festival
Student's Name:_________________Grade:_______ Teacher:_____________________
#of attendees ______
Payment for family enclosed, Please circle: PTO member $3, $5 non-member
Cash or check, payable to: GAMS PTO



See flyer here: https://docs.google.com/document/d/e/2PACX-1vT3YVrRZQjMsElHzueaf62iIC221oZh6kZUtyi-PG-ZFg6e--7lXhNGLUSl84BrgGfRMMKLgFkEy6U4/pub
GAMS
Fiesta de la cosecha
En Gidney Avenue Memorial School el
Viernes 26 de octubre de 2018 para
K-2: 6-7pm y 3-5: 7: 30-8:30
Estaremos bailando con nuestro DJ, jugando y disfrutando de algunos bocadillos.
¡Esperamos que puedas hacerlo!

La admisión es por familia.
$ 3 para miembros de PTO $ 5 para no miembros

¡ comida y mercancía de GAMS estarán a la venir!

Los estudiantes deben estar presentes en la escuela el día del evento para poder asistir. No se permiten máscaras ni armas con disfraces.

El padre o tutor debe estar presente en todo momento con el estudiante durante el evento.

Si tiene alguna pregunta o inquietud, comuníquese con: gidneyavepto@gmail.com.
____________________________________________________________
Formulario de prepago
Festival de la cosecha en GAMS
Nombre del estudiante: _________________ Grado: _______ Maestro: _____ # de asistentes_______

Pago para la familia adjunto, circule por favor: miembro de PTO $ 3, $ 5 no miembros
Efectivo o cheque, a nombre de: GAMS PTO.
Scholastic Book Fair
Begins Monday and is open all week!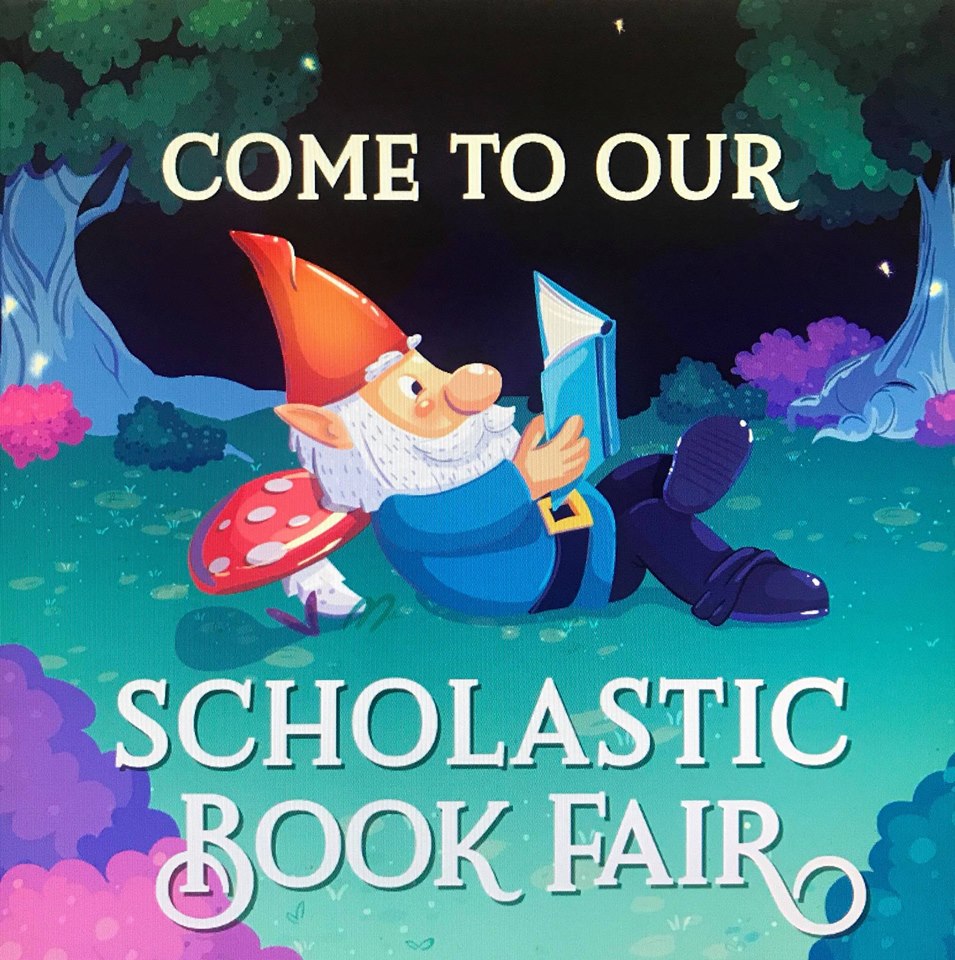 We are a Leader in Me School:
The Leader in Me teaches leadership and life skills to students and is based on the idea that every child can be a leader. To learn more about this process visit http://www.theleaderinme.org
Character Trait of the Month: Respect
October 31st-K.I.S.S.
Kids Invite Someone to School
Join us!
Upcoming Events:
Second Cup of Coffee: Friday October 19th at 8am
No school on Monday, October 8th
Half Days: Wednesday, October 17th and October 31st.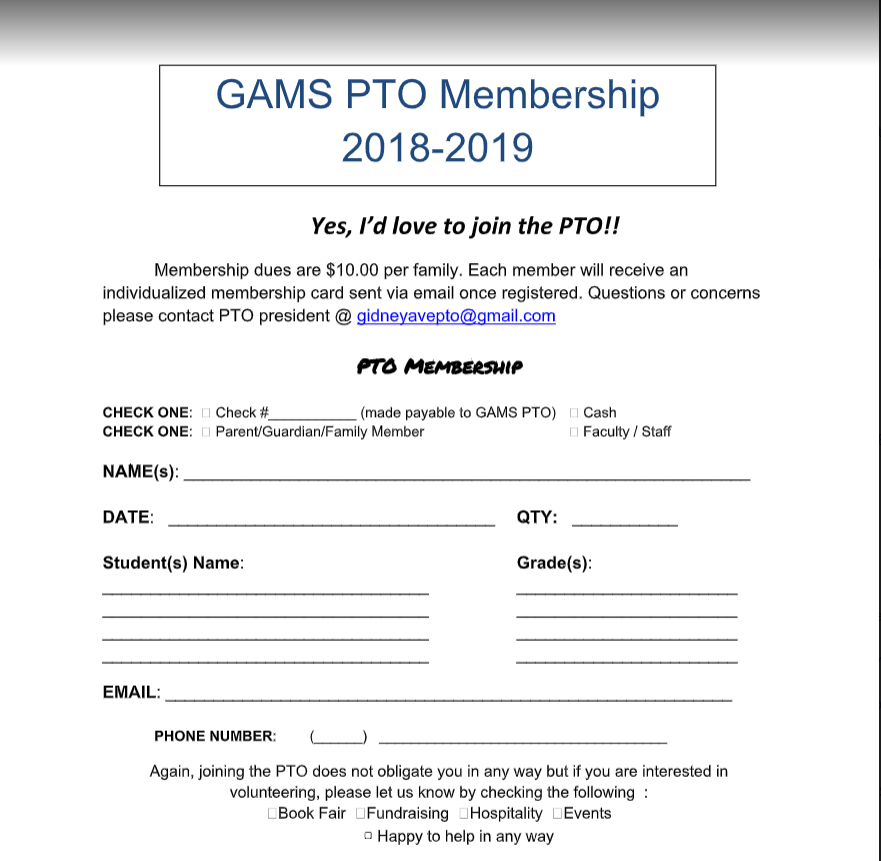 Help Support PTO!
Candle Cash and Carry,
Will be available at FALL FESTIVAL.
SINISTER SCENT LIST:
SMALL JARS $12 OR 2 FOR $20
LARGE JARS $15 OR 2 FOR $25
Available Scents:
AUTUMN LEAVES - BANANA NUT BREAD - BAYBERRY- BLACK BAMBOO- BLACK CHERRY -CARROT CAKE- CHRISTMAS CHEER -CHRISTMAS ESSENCE - CHERRY BLOSSOM - CHERRY VANILLA- CINNAMON STICK - COCONUT MILK- COTTAGE BREEZE -
CRANAPPLE SPICE - CUCUMBER MELON - DRAGONS BLOOD- EGGNOG- EUCALYPTUS MINT - FRUIT SLICES - FUZZY NAVEL - FRANKINCENSE AND MYRRH-FIREPLACE- FRENCH VANILLA- FRESH LINEN- GINGERBREAD SPICE CAKE- HONEYSUCKLE-
HOT BUTTERED RUM - HOT FUDGE BROWNIE- KITCHEN SPICE- LAVENDAR SILK- LAVENDAR VANILLA-LOVE SPELL - MAPLE BUTTER - MISTLETOE AND FIG- MULBERRY - NAG CHAMPA- NOVEMBER RAIN-PATCHOULI -PEPPERMINT PATTY -
PINA COLADA – POMEGRANATE CIDER - PUMKIN CHAI - RED HOT CINNAMON- SANDALWOOD-SATIN SHEETS- SEASIDE ESCAPE- SMOKED APPLEWOOD - SMOKE OUT - SNICKERDOODLE- SNOW ANGELS - SPA - STRAWBERRIES AND CHAMPAGNE -
SUGAR COOKIE- VOODOO LOVE - WALK IN THE WOODS-WHITE TEA AND GINGER - WINTER WOOD