District Hosts CSEA Outdoor Celebration and Introduces CSEA Framework
Over the last five months, the District has engaged with CSEA leadership in four sessions of iterative research and collaborative planning in an effort to rethink and reconstruct the communication and professional learning support offered to the CSEA membership.
On June 11, 2022, this inaugural work culminated with a District-sponsored outdoor celebration, during which a new framework for career advancement and professional learning was introduced to a group of approximately 60 attendees. The most significant information presented was an evolving mentoring program developed by CSEA members for CSEA members - a support that has never been established before for this group.
The event also aimed to serve as a team-building opportunity that included CSEA membership recognition by BOE President Carole Mineo and BOE Vice-President Phil Howard. The CSEA unit was recognized for the essential service provided by all civil service employees, and in addition, Jeremy Wood, Cathy Lentz, and Jamel Green were celebrated for their commitment and contributions to the new framework.
The event ended with a fun-filled softball game between CSEA members and NECSD administrators. Although the end score was a close 10-9 score in favor of administrators, we agree that all who participated in the day's event were winners!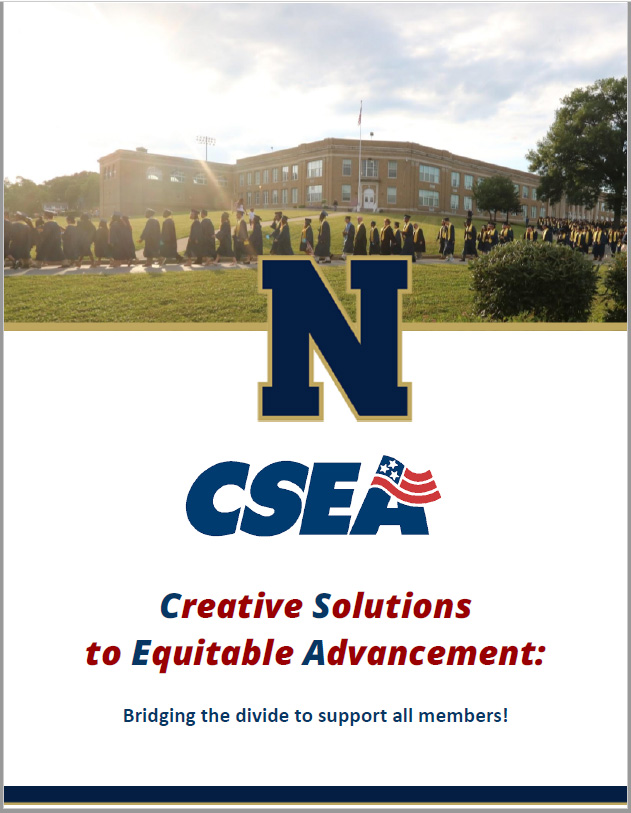 Date: 2022-06-16 18:20:19