Program Information
Universal Pre-Kindergarten
Registration - Now - April 14, 2023
For 2023-2024 school year
Full day Prekindergarten for any student residing in the Newburgh School District who will be 4 years old on or before 12/1/23.
The NECSD Universal Pre-Kindergarten Program is designed to develop school readiness and facilitate a greater success with your child's transition from preschool, kindergarten and early elementary education.
Highly qualified staffing
Low student / staff ratio
High quality learning environments with well-equipped learning centers
Developmentally appropriate curriculum and evidence based assessment
Daily schedules with a balance of intentionally planned, active and quiet play, gross motor activities, as well as individual and small group activities
Questions about Pre-K should be directed to Melanie DeJesus-Russell, LMSW, CSSW at mdejesusrussell@necsd.net or 845-563-8466.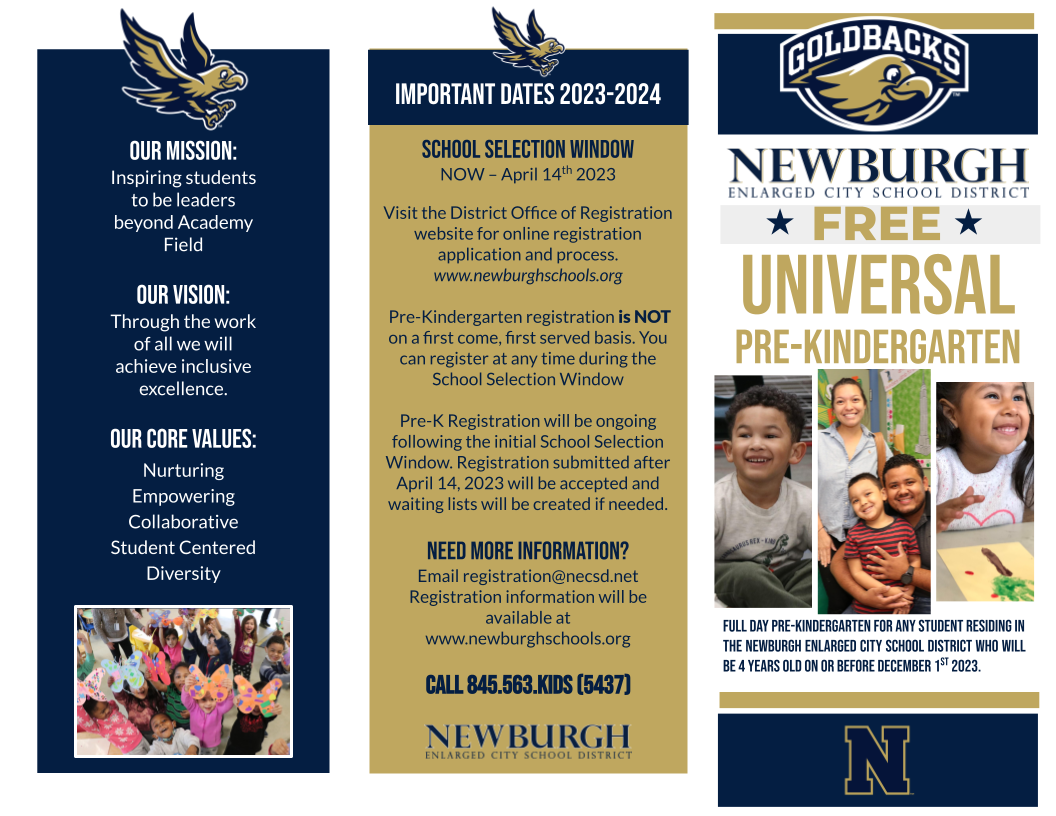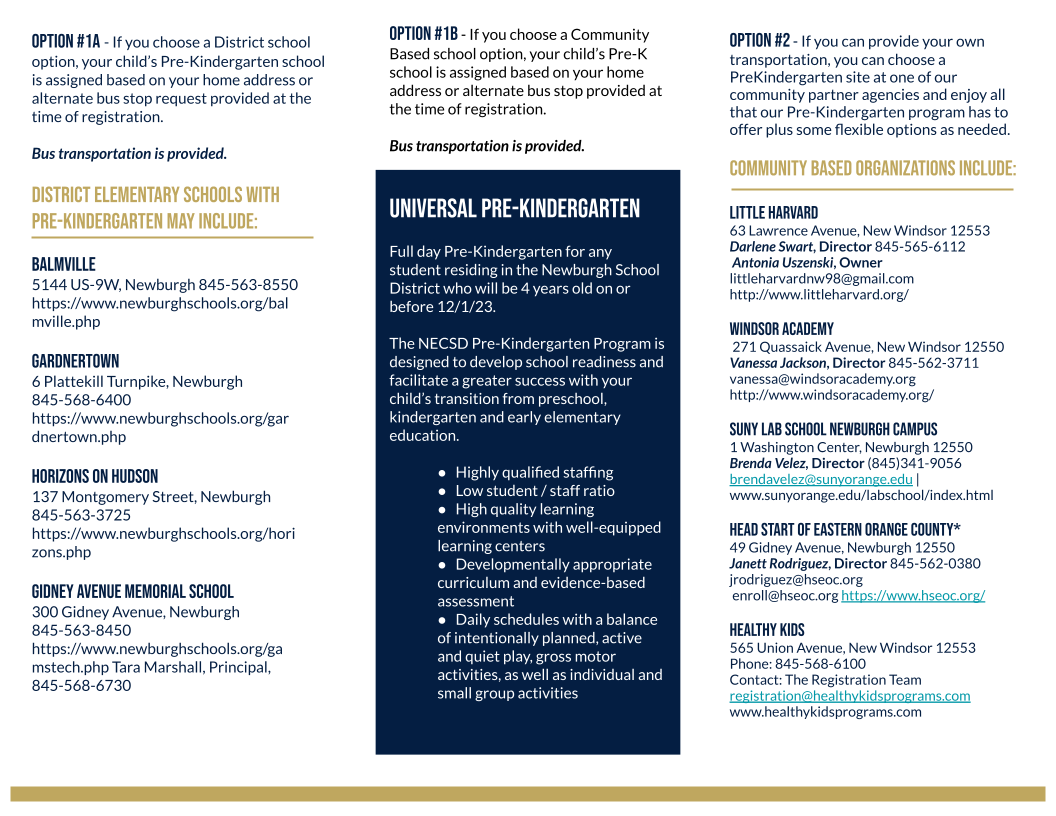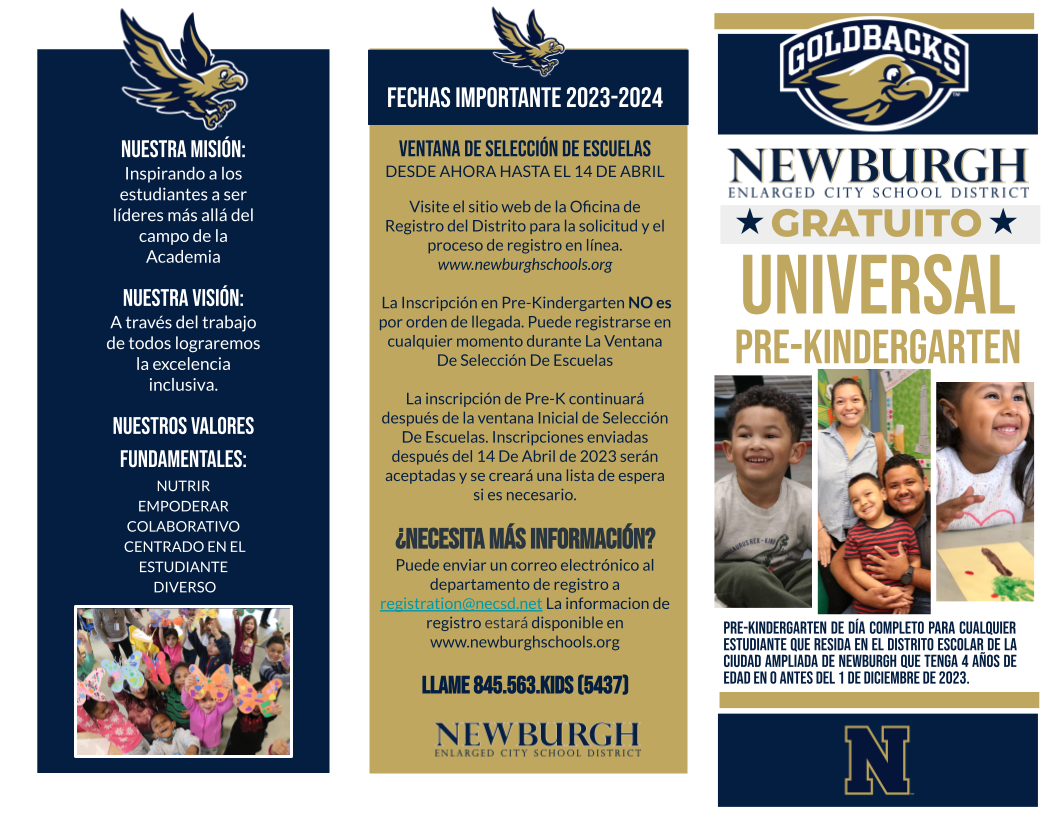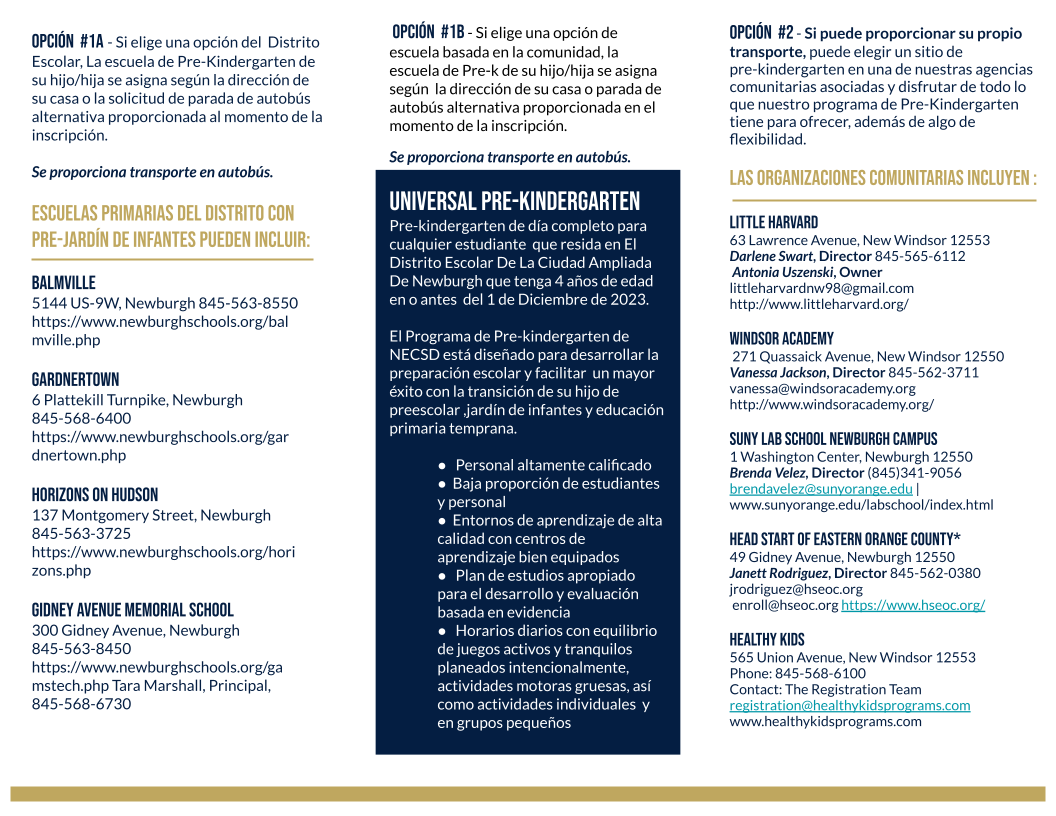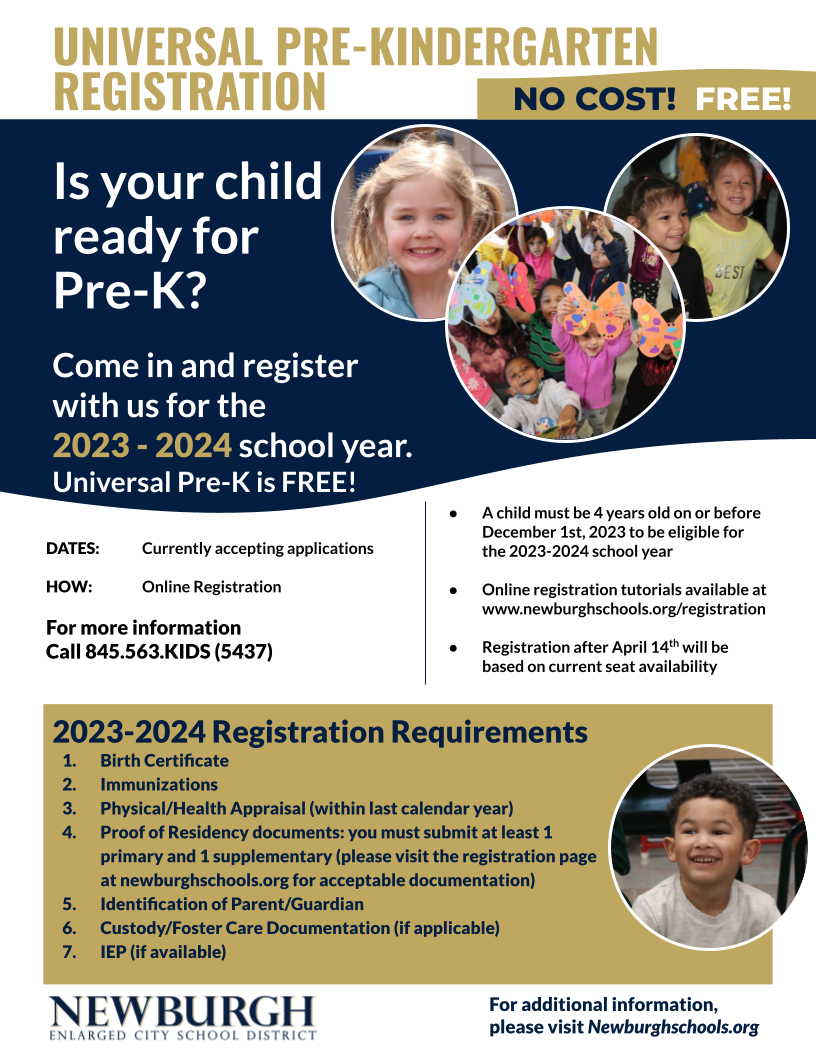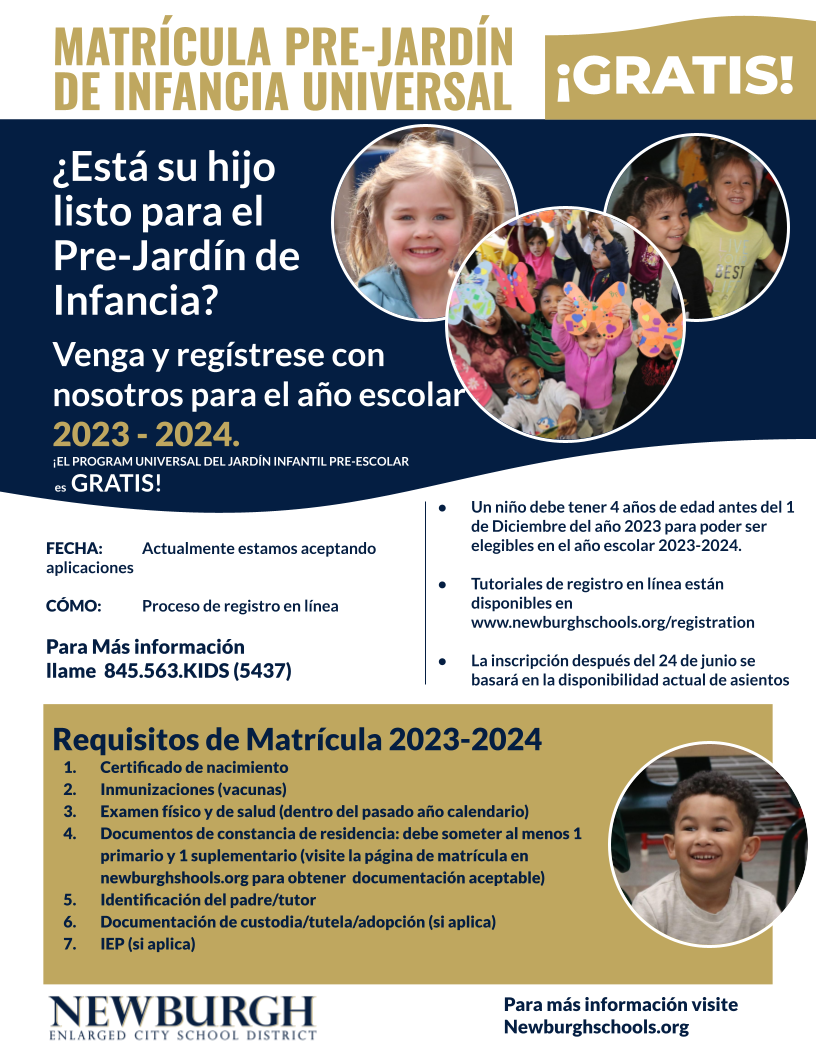 For registration information, please visit Newburghschools.org, email Registration@necsd.net,
or call us at 845-563-KIDS (5437)
Pre-kindergarten Registration - Now - April 14, 2023