The Harlem Wizards Came to Newburgh
On Saturday, May 13th the Harlem Wizards visited NFA Main Campus to face off against some of the Newburgh Enlarged City School District's finest. The game was filled with high flying alley-oop dunks (all by the Wizards), three pointers, dancing and loads of laughs. Newburgh's Assistant Football Coach and teacher at the Gidney Avenue Memorial School (GAMS), Jason Mcallister led the way for the Goldbacks squad as he went on a tear from behind the arc. GAMS Principal, Robert Glowacki, also contributed with some timely threes and rebounds. Newburgh Superintendent of Schools, Dr. Jackielyn Manning Campbell was dishing and swishing at the point guard spot. NFA North Campus principal Matt Doddo displayed some smooth veteran savvy moves. Gardnertown Principal, Danny Dottin used his length to crash the boards in the game that ended with the Harlem Wizards earning an easy victory. Despite these contributions, the NECSD Coaches had their hands full with trying to keep up with the highflying Harlem Wizards. Coach Deondre Johnson (who Newburgh could have certainly used on the floor) and his co-coach, Serenity Robinson, had no answers for the Wizards team.
However, the game was not about the score at the end. The community as a whole was the real winner. The energy in the gym represented the heart and soul of Newburgh. Families came out to have a good time. The Harlem Wizards made sure they were not disappointed. The Wizards' skillset goes beyond basketball as they entertained with their fun antics, many of which required crowd participation. People of all ages were selected at random by the Wizards players to be part of their show. The smiles on the faces of the families and children during and after the show solidified that it was a great experience for all who attended.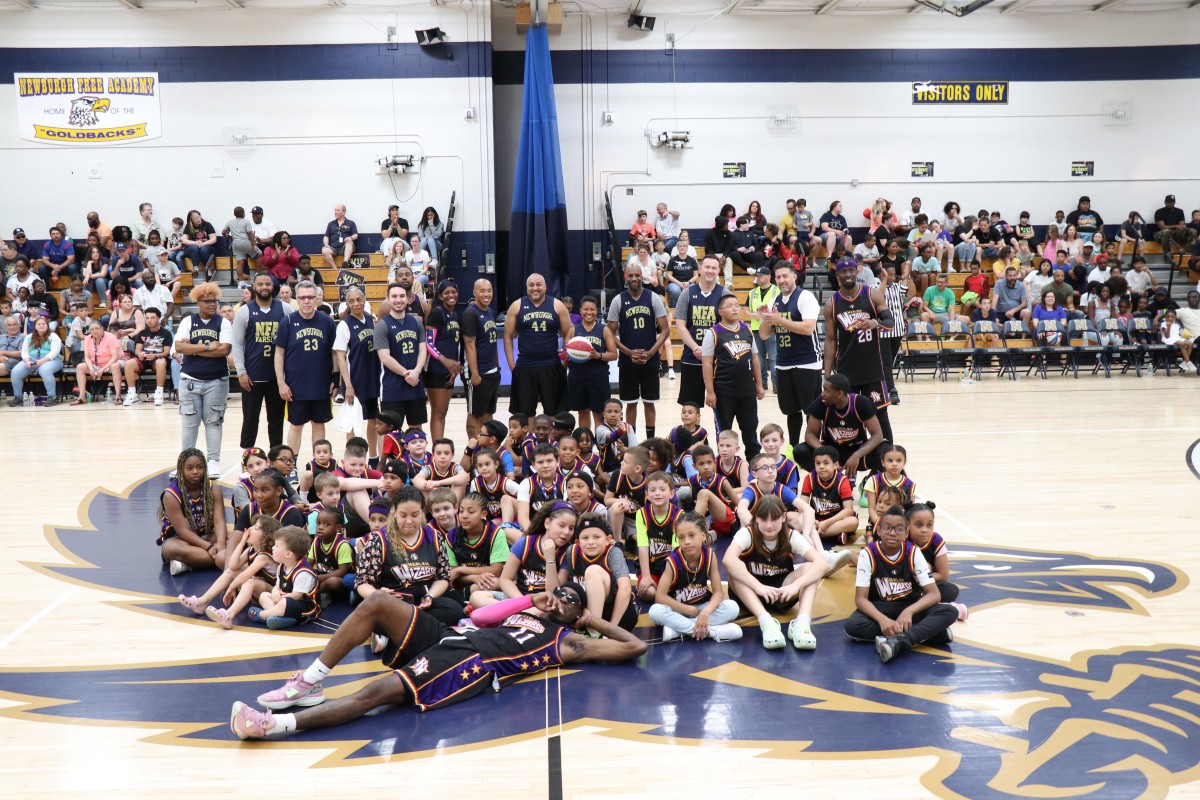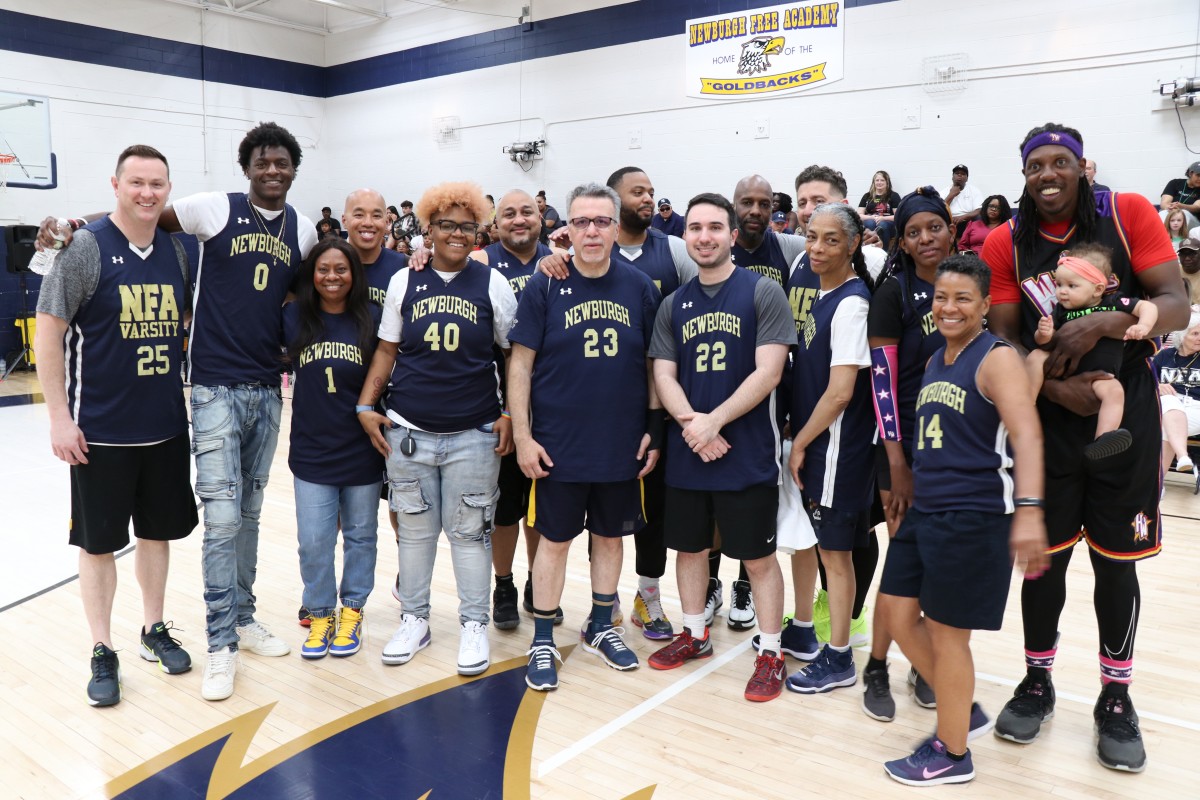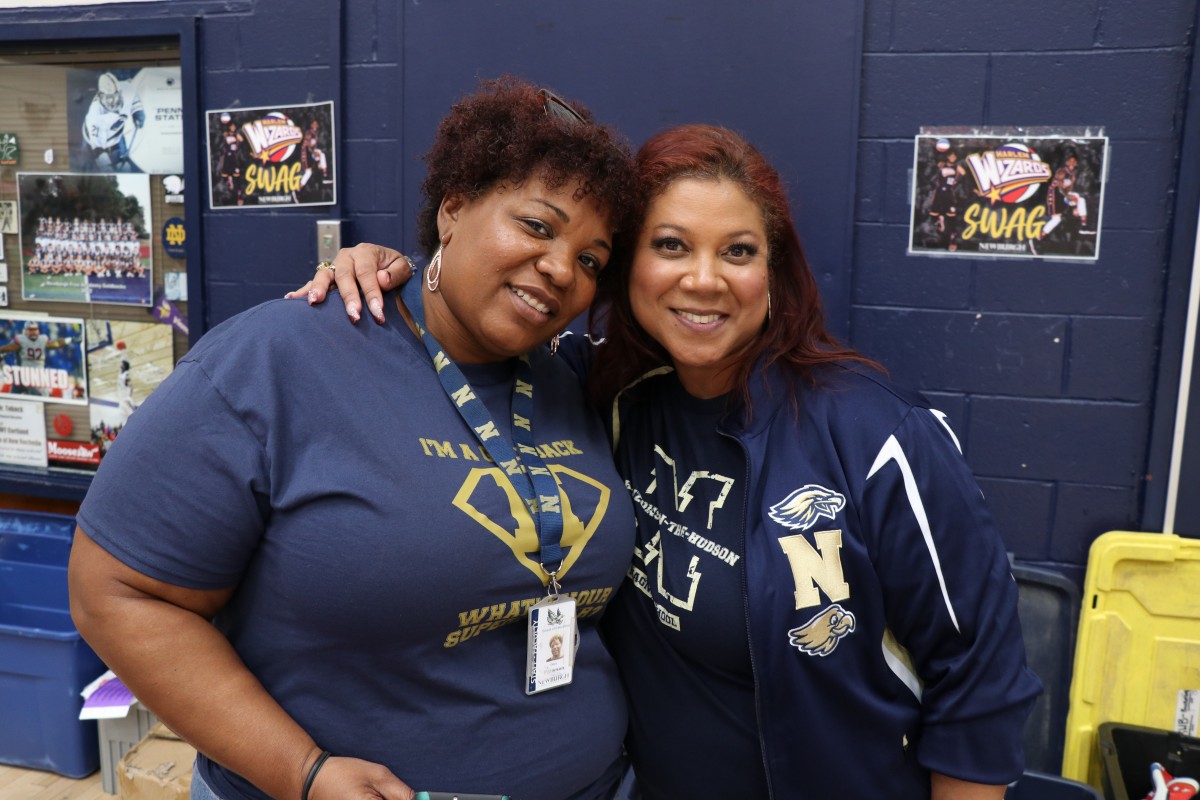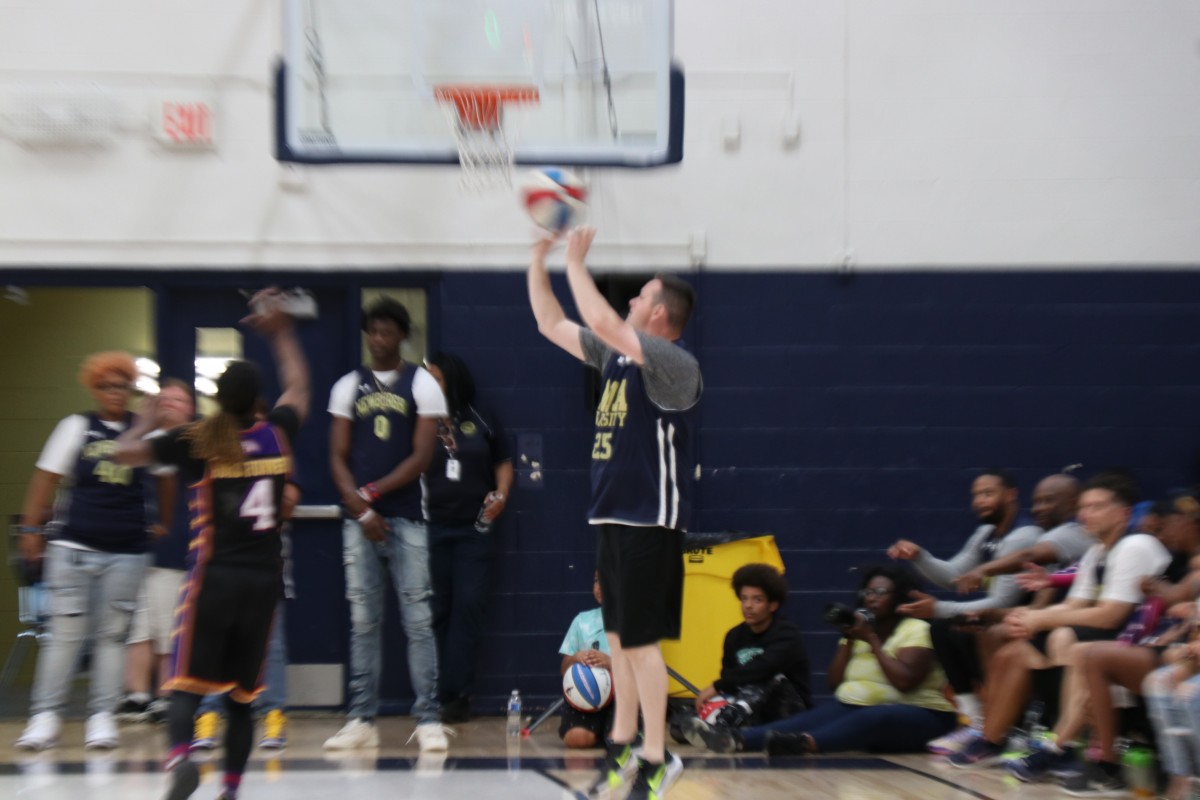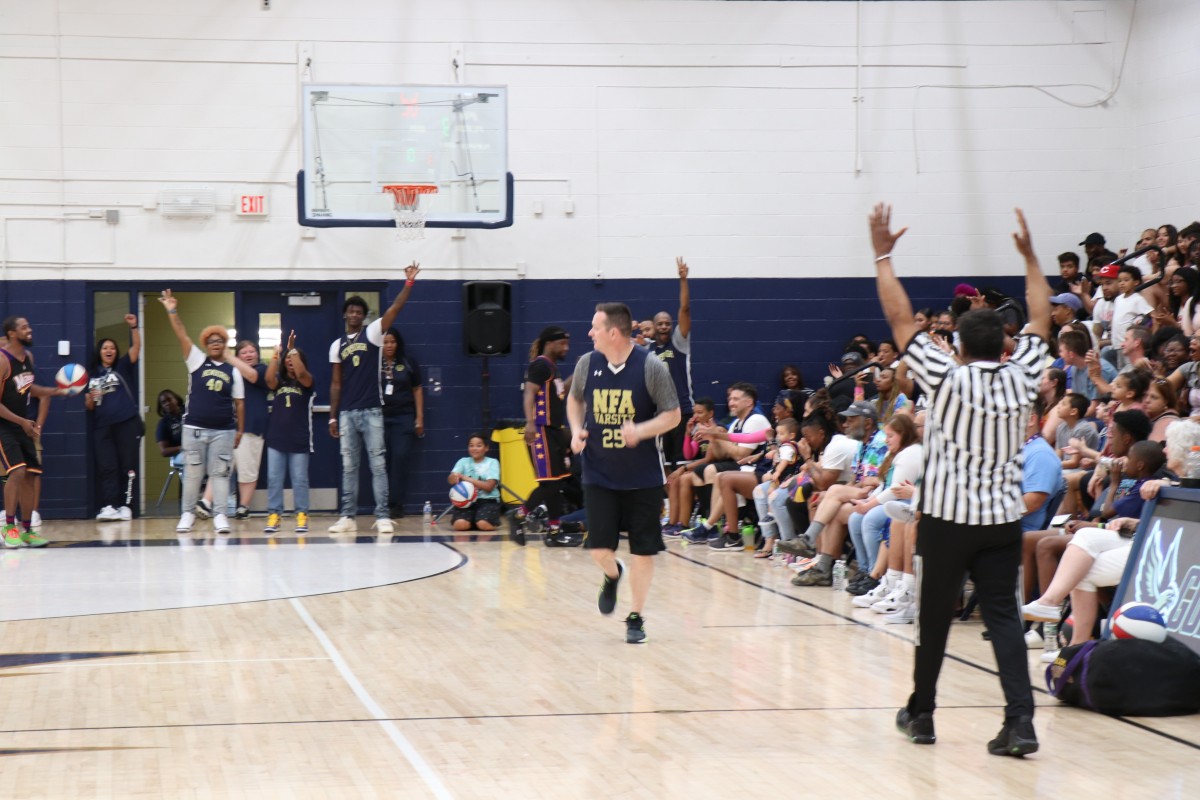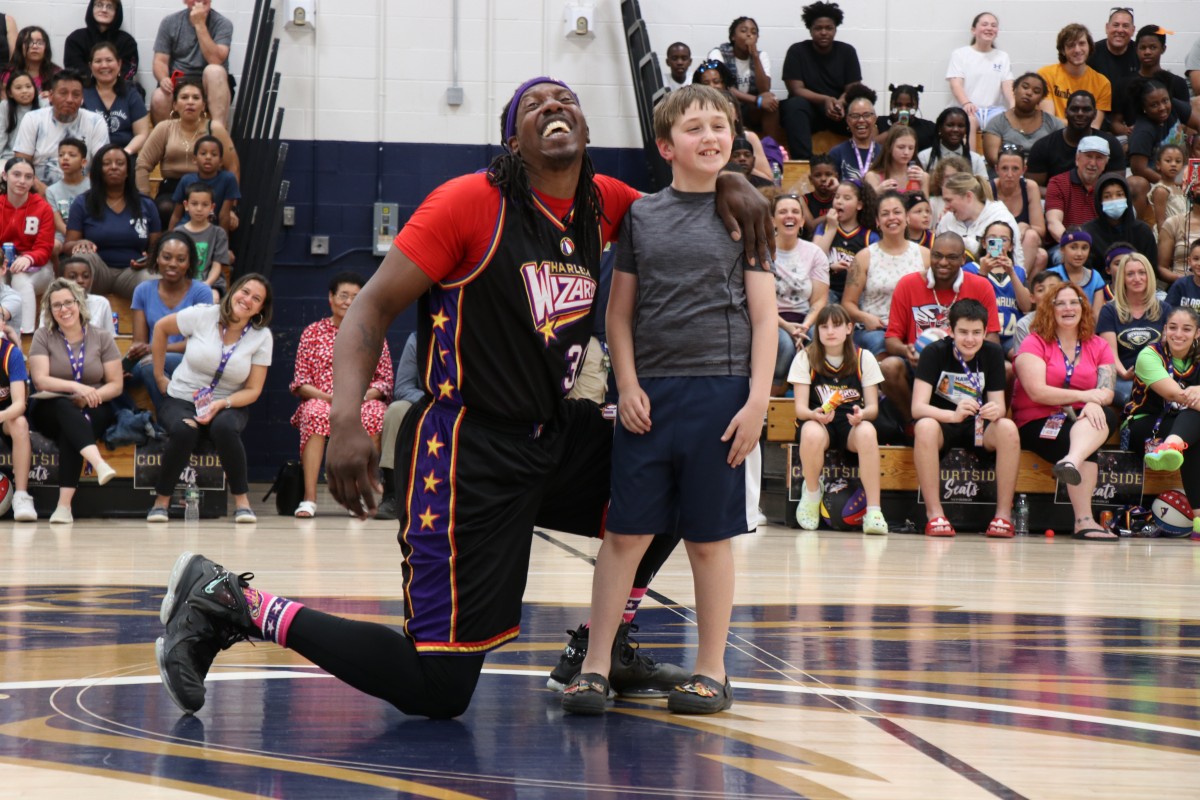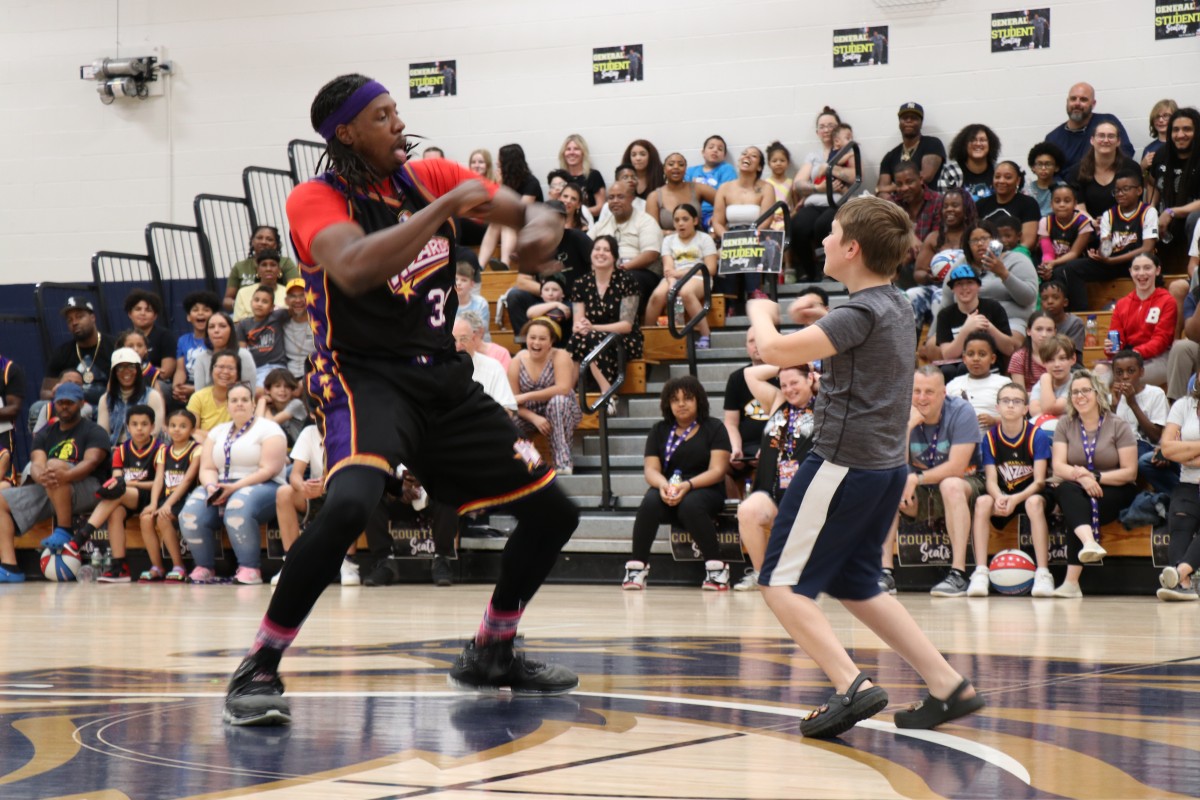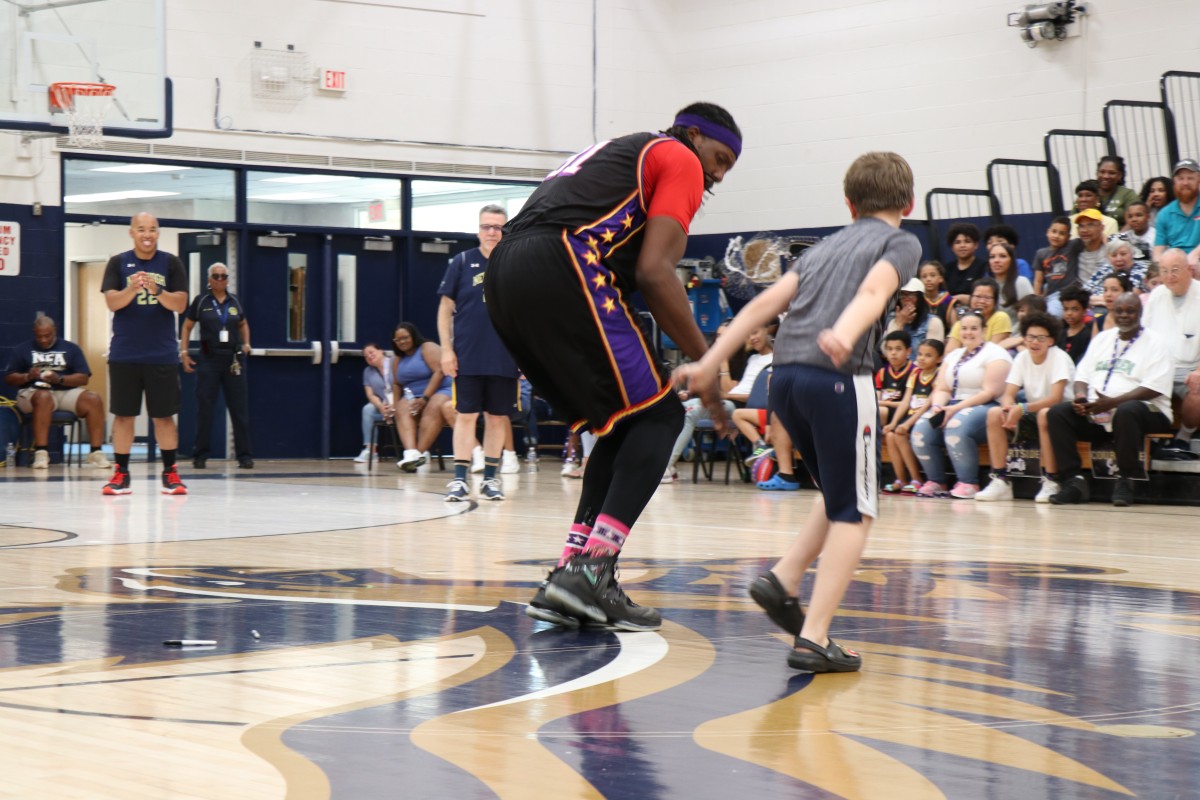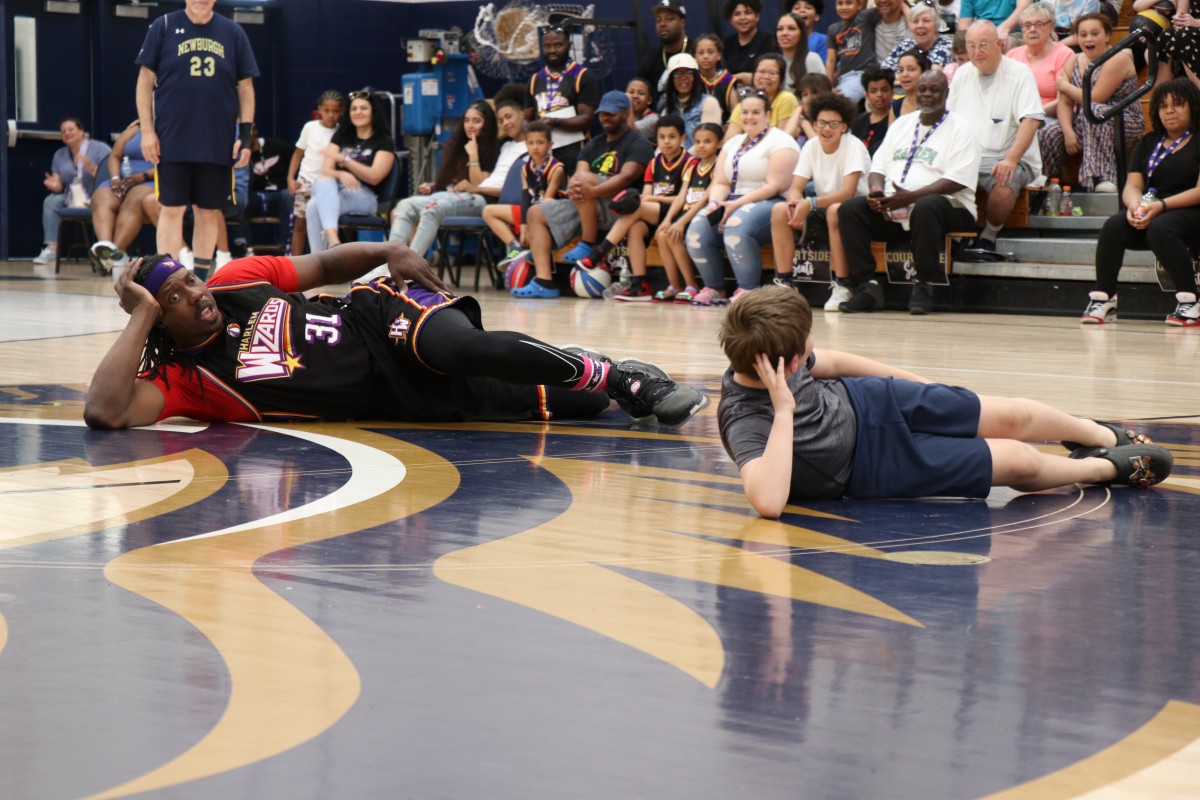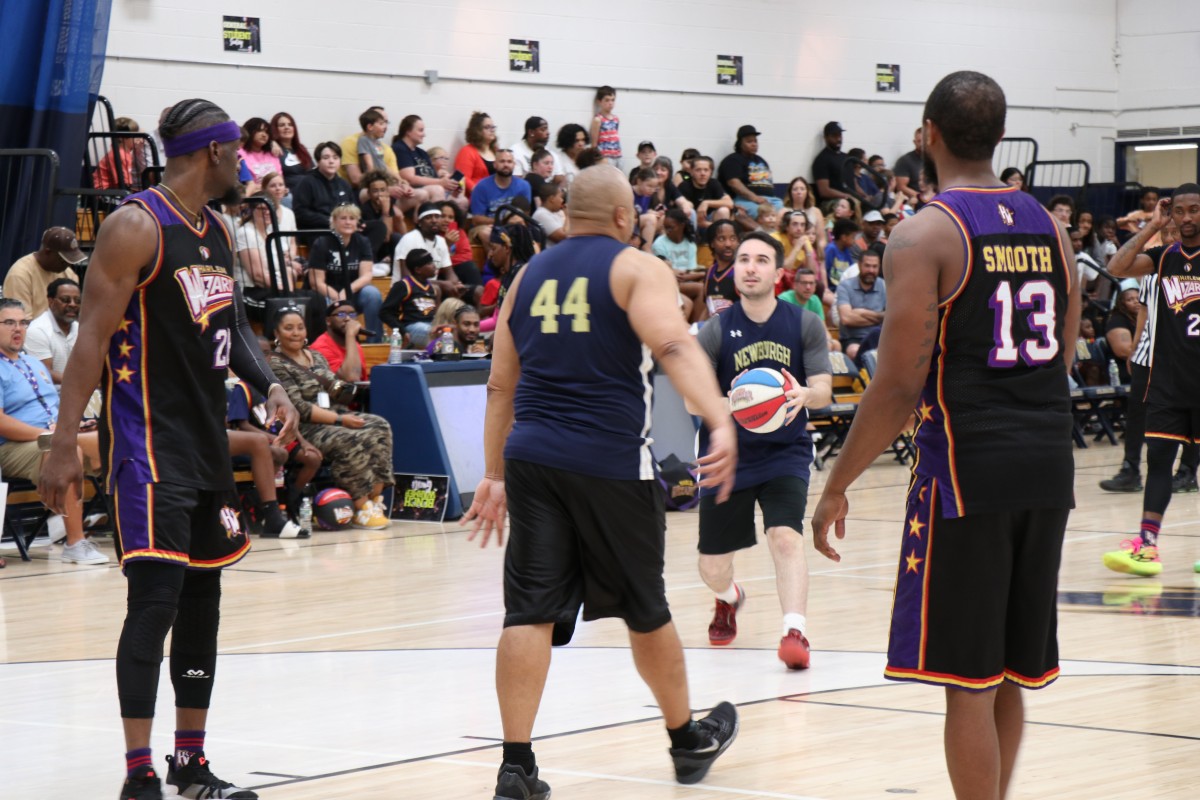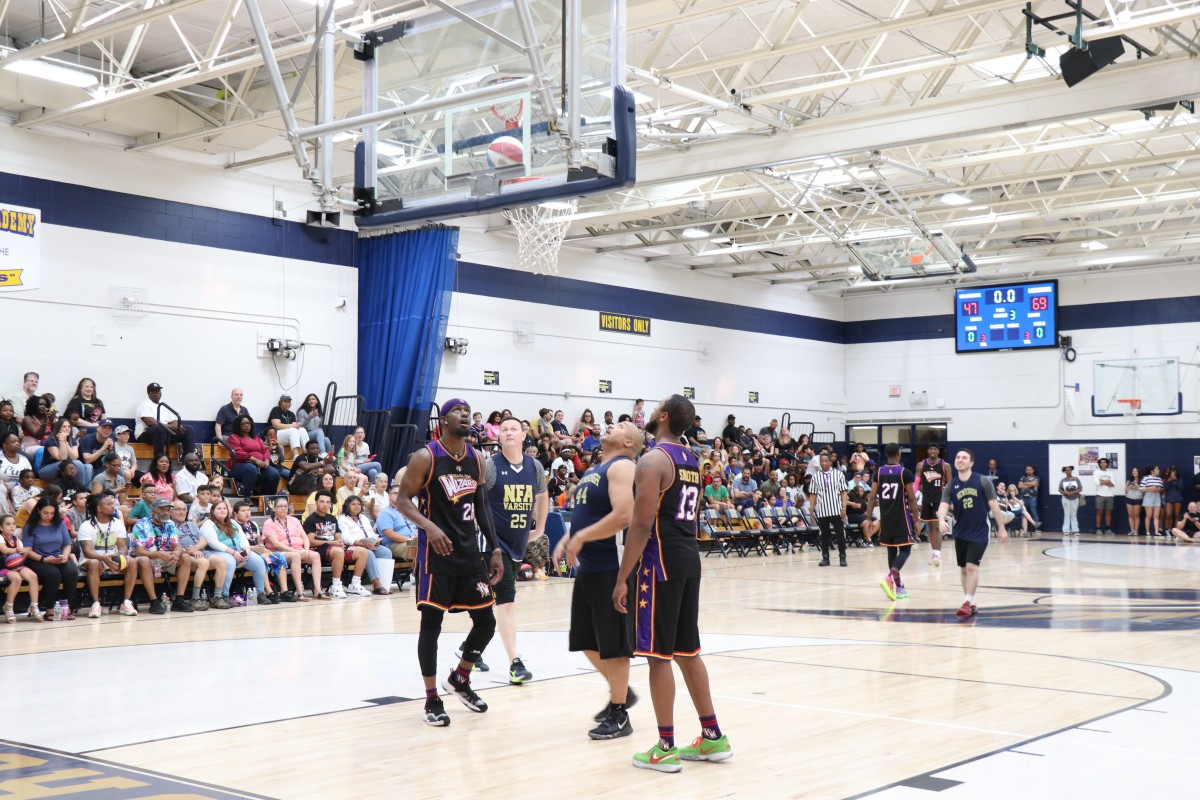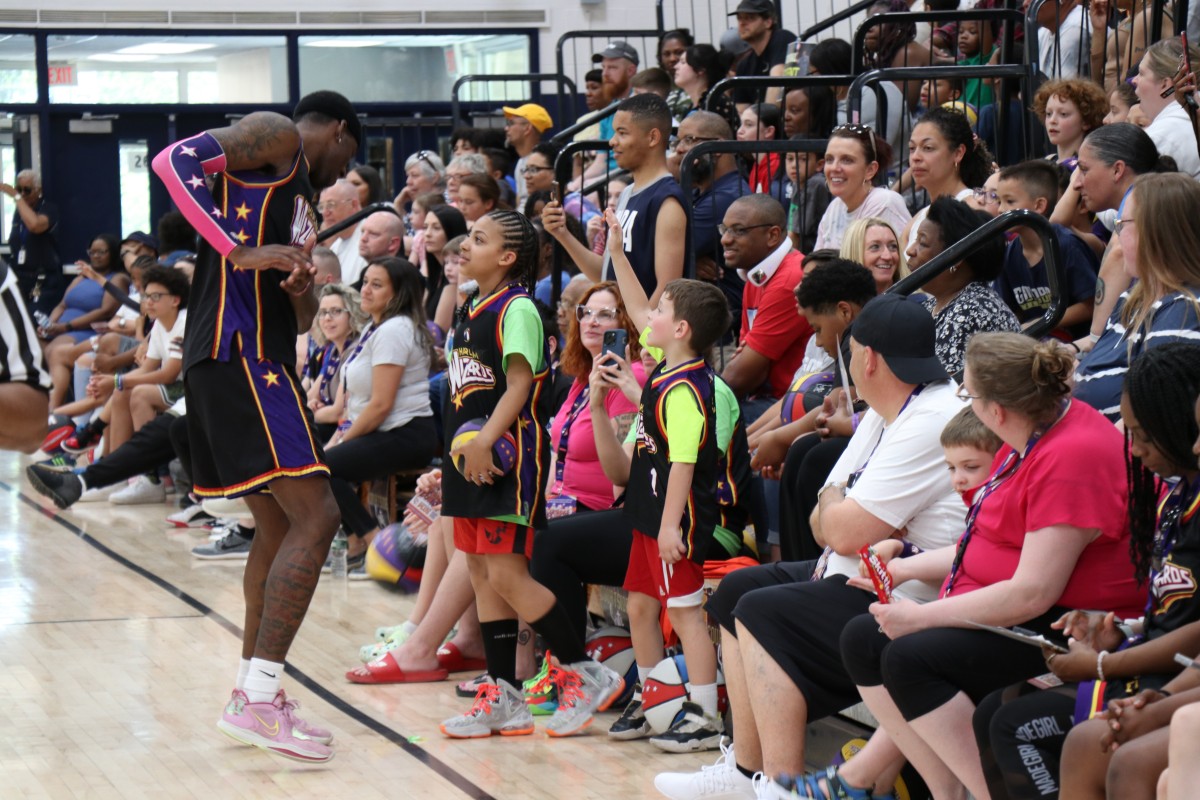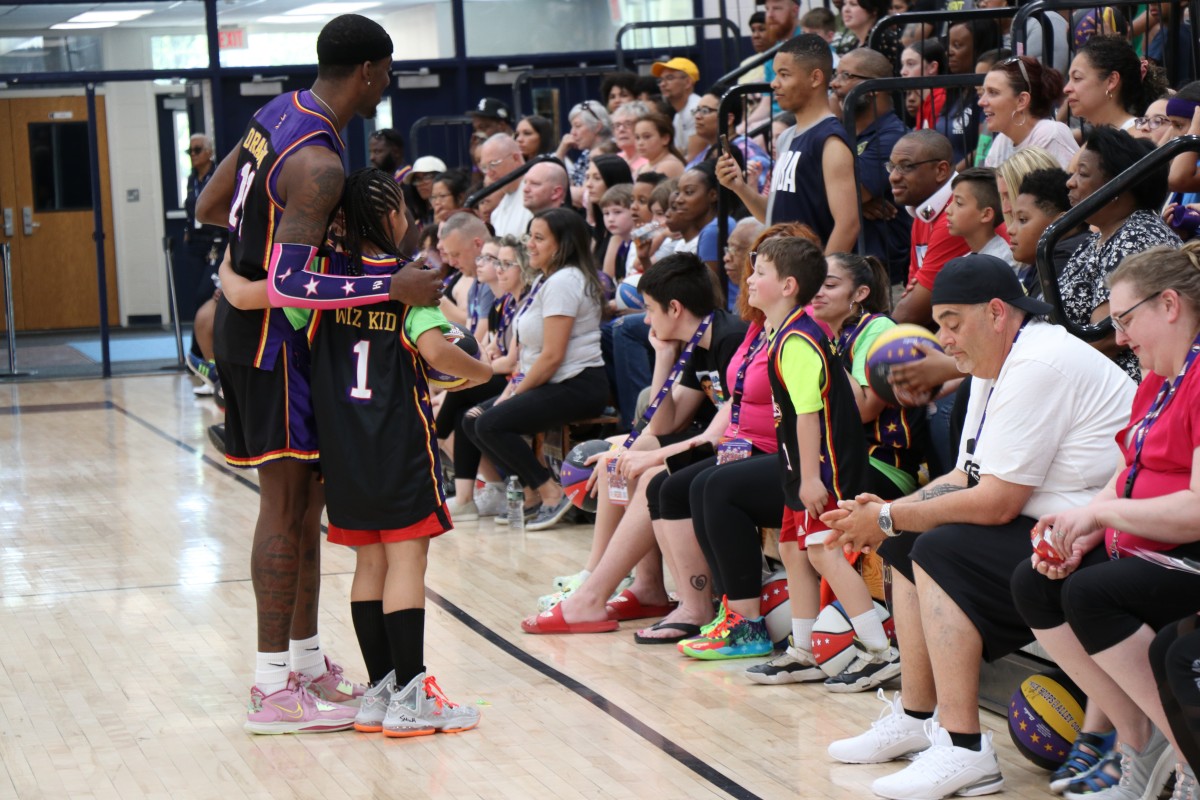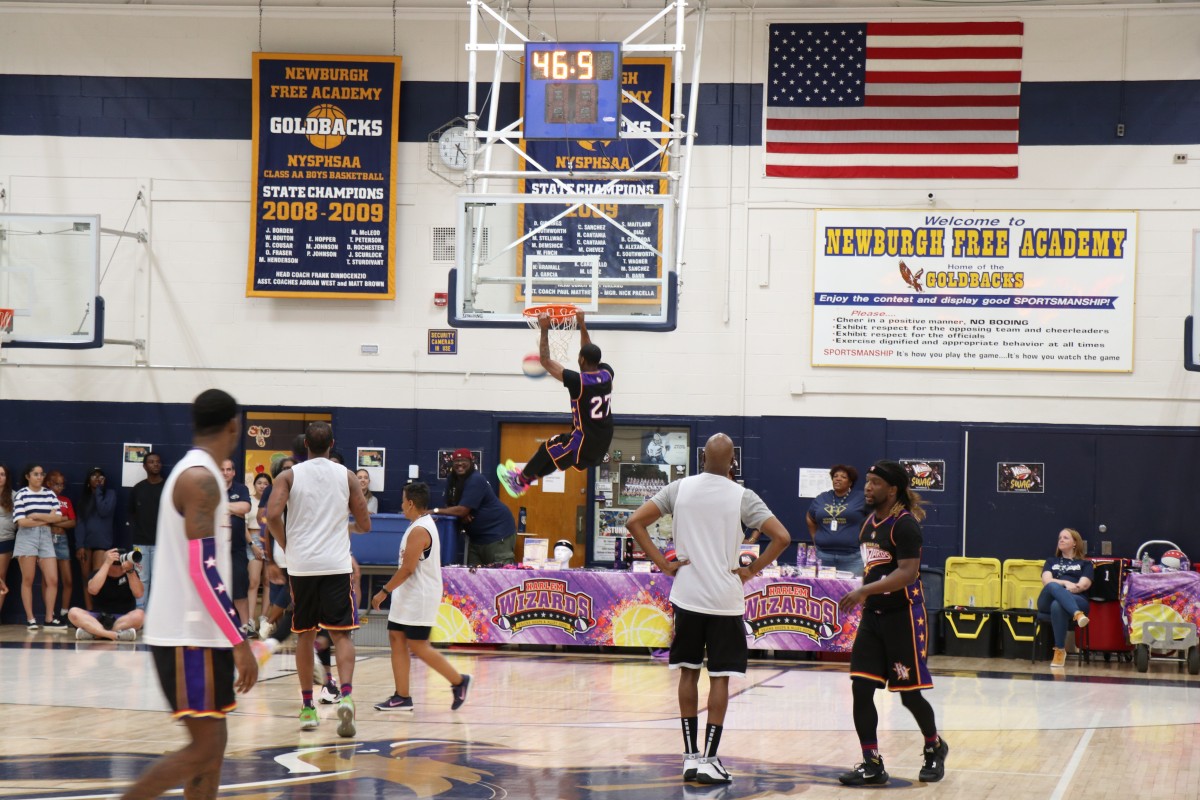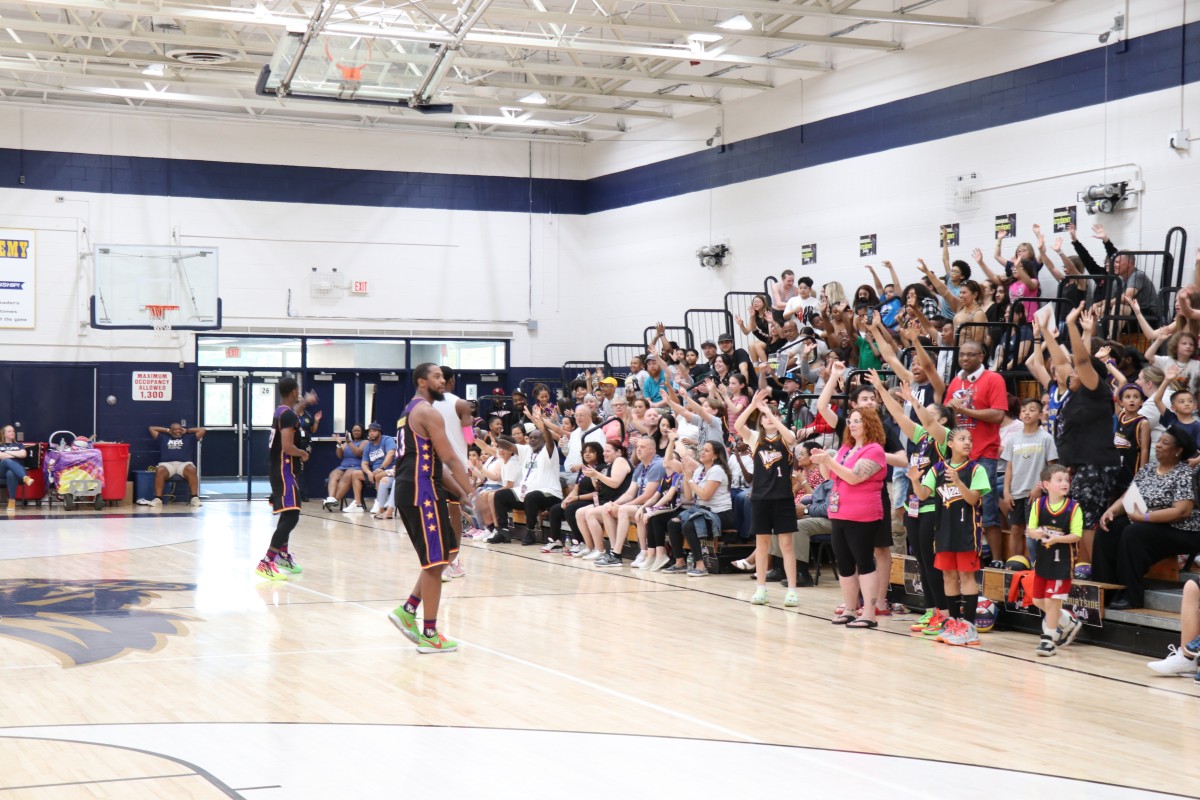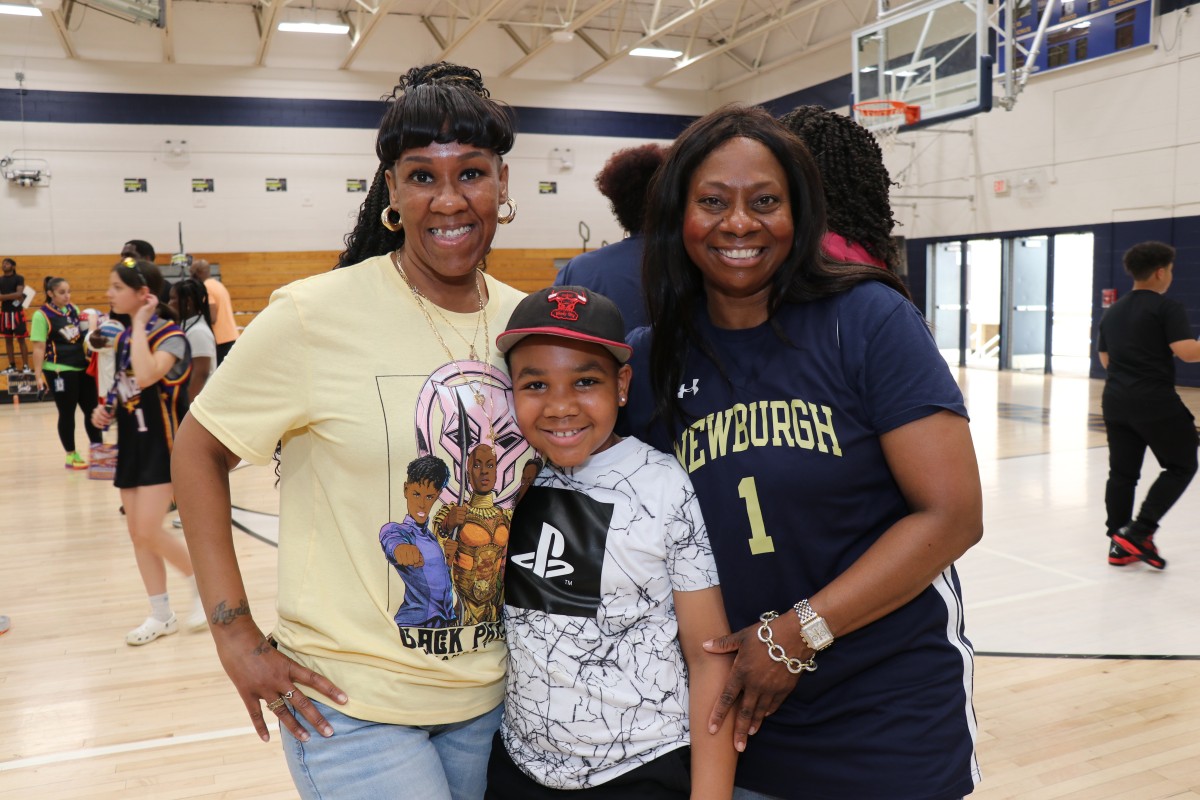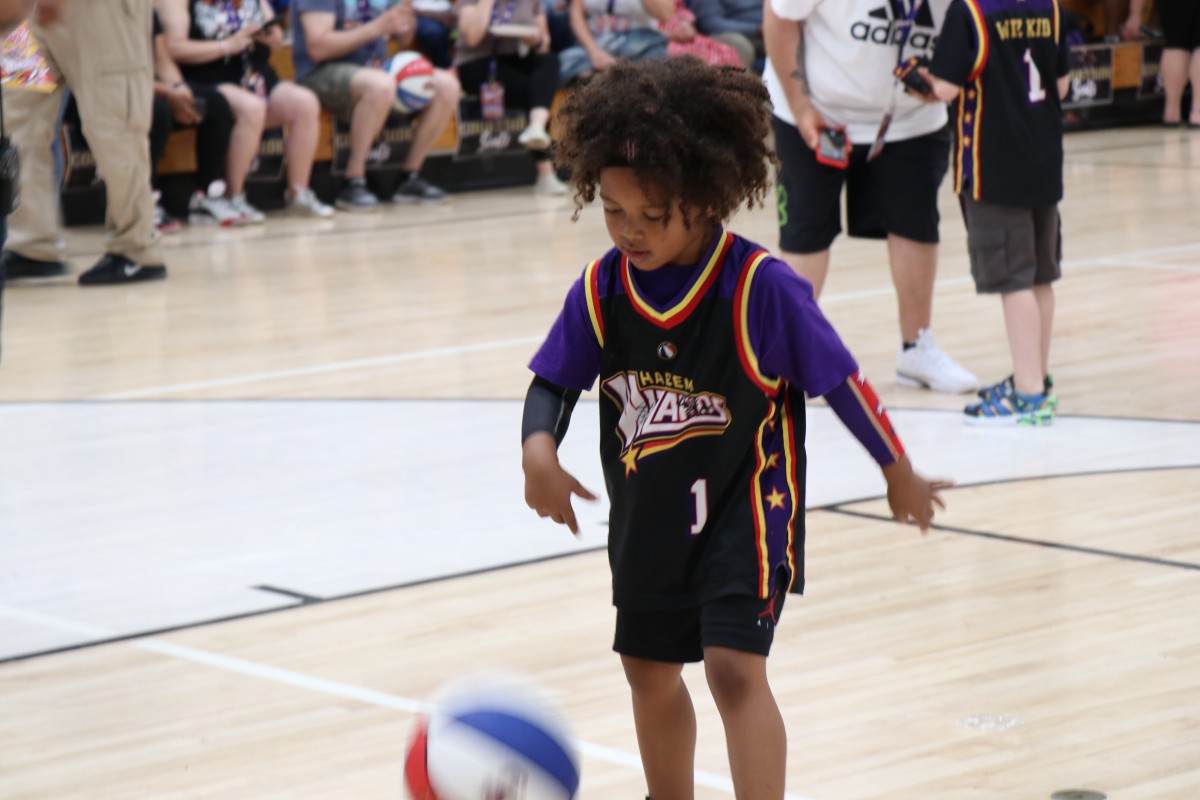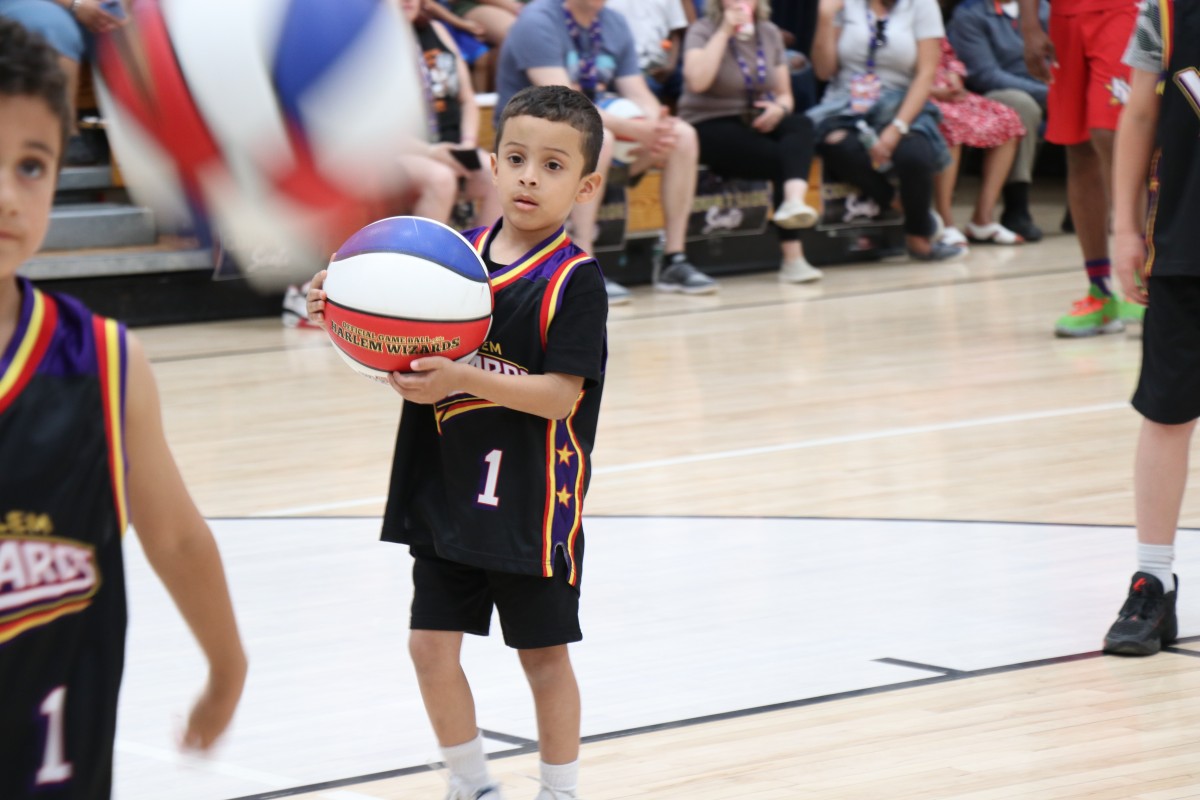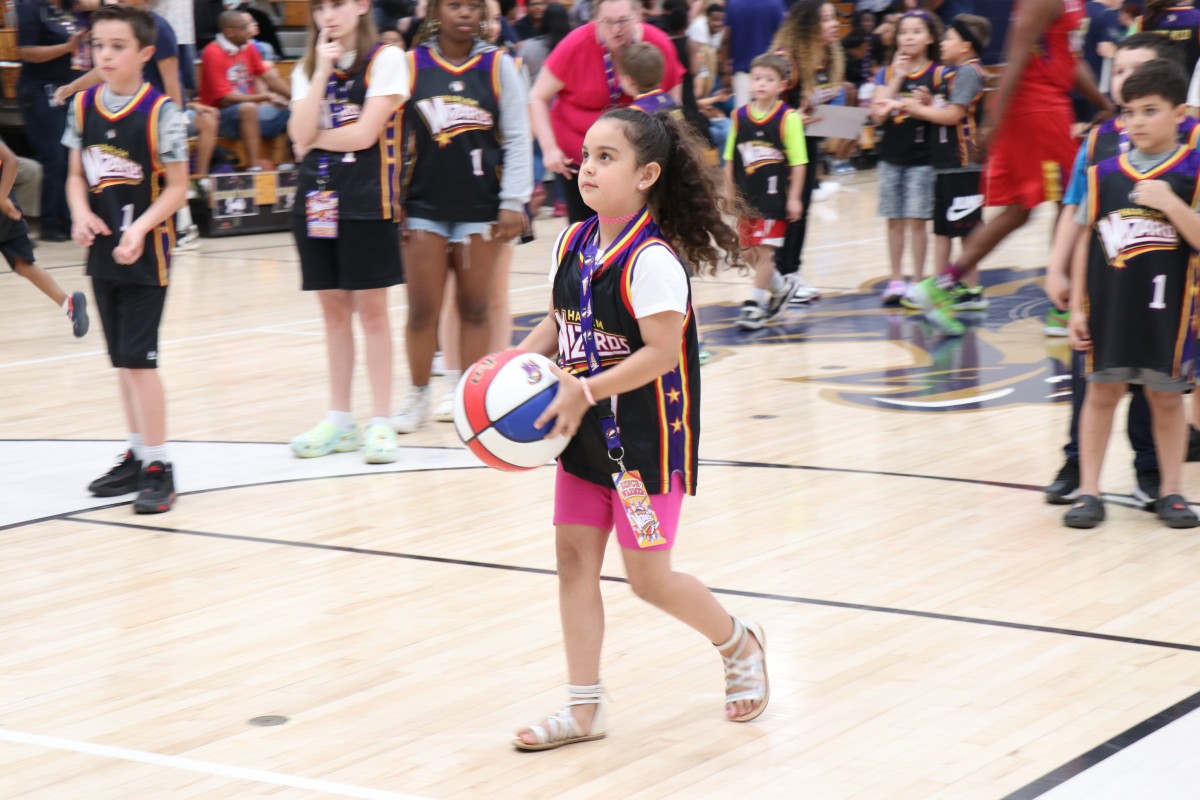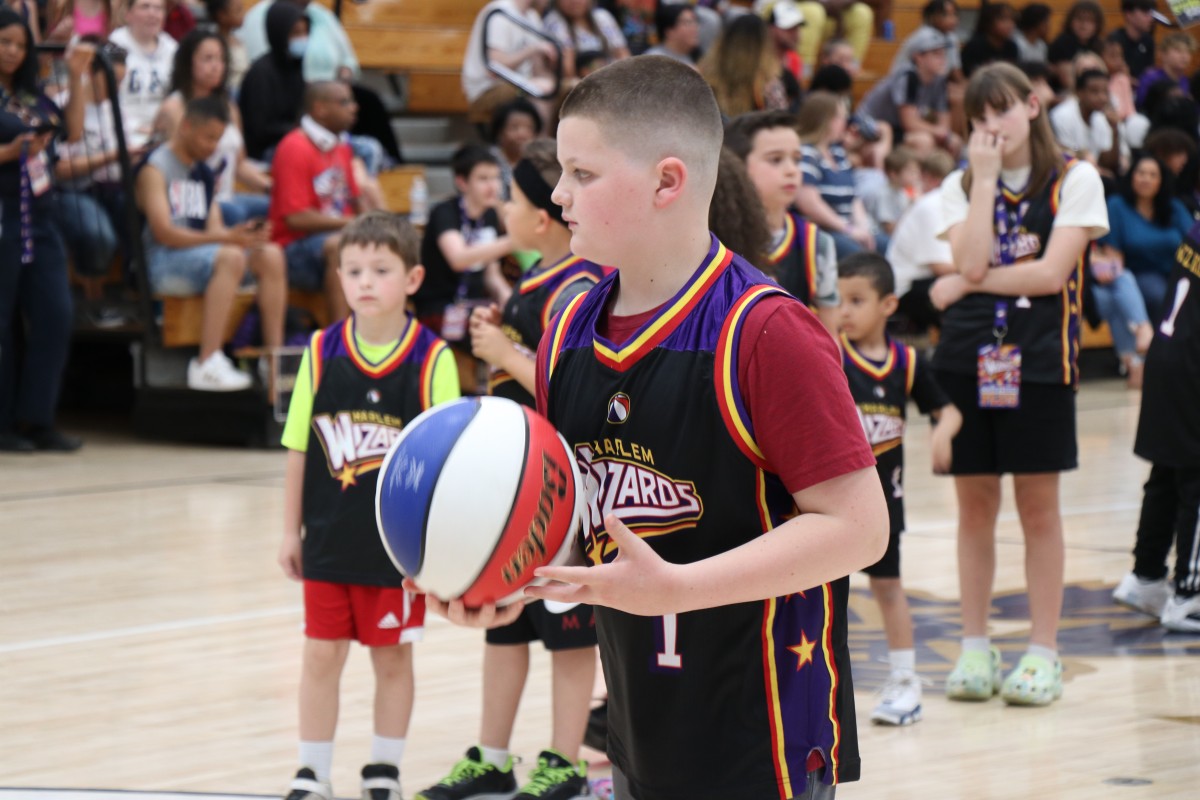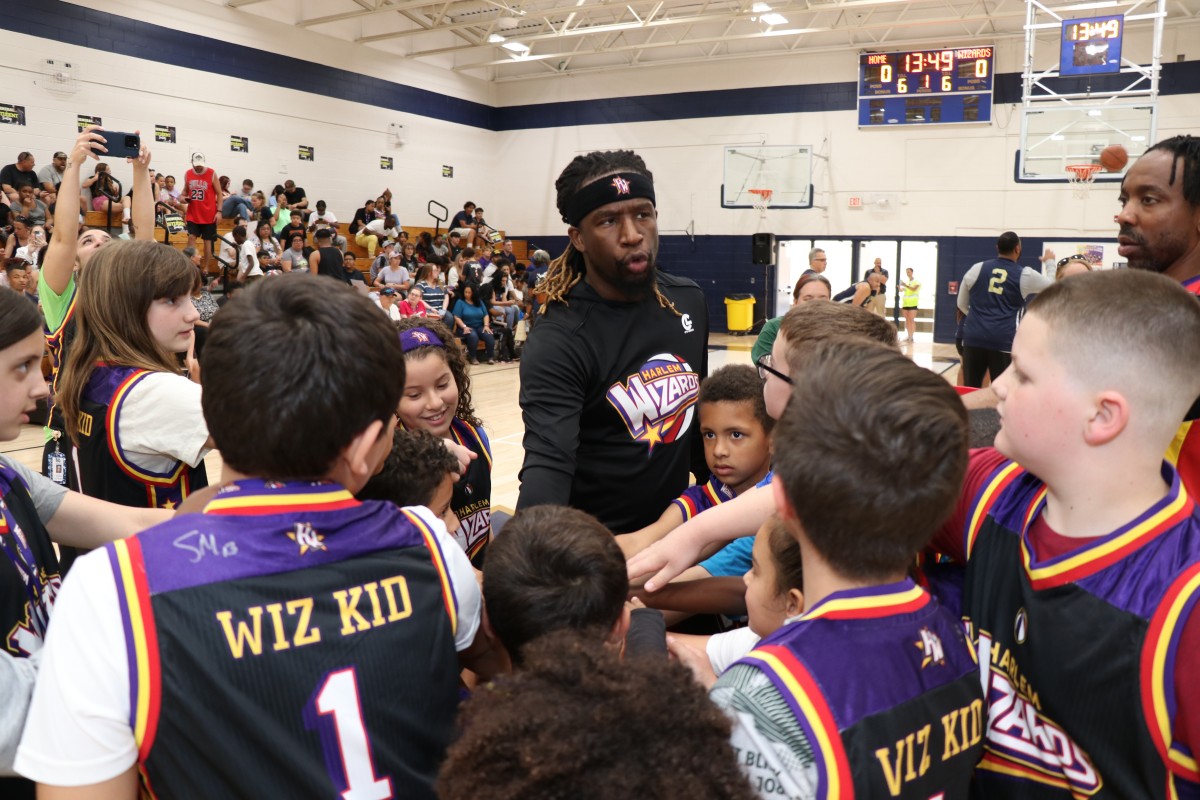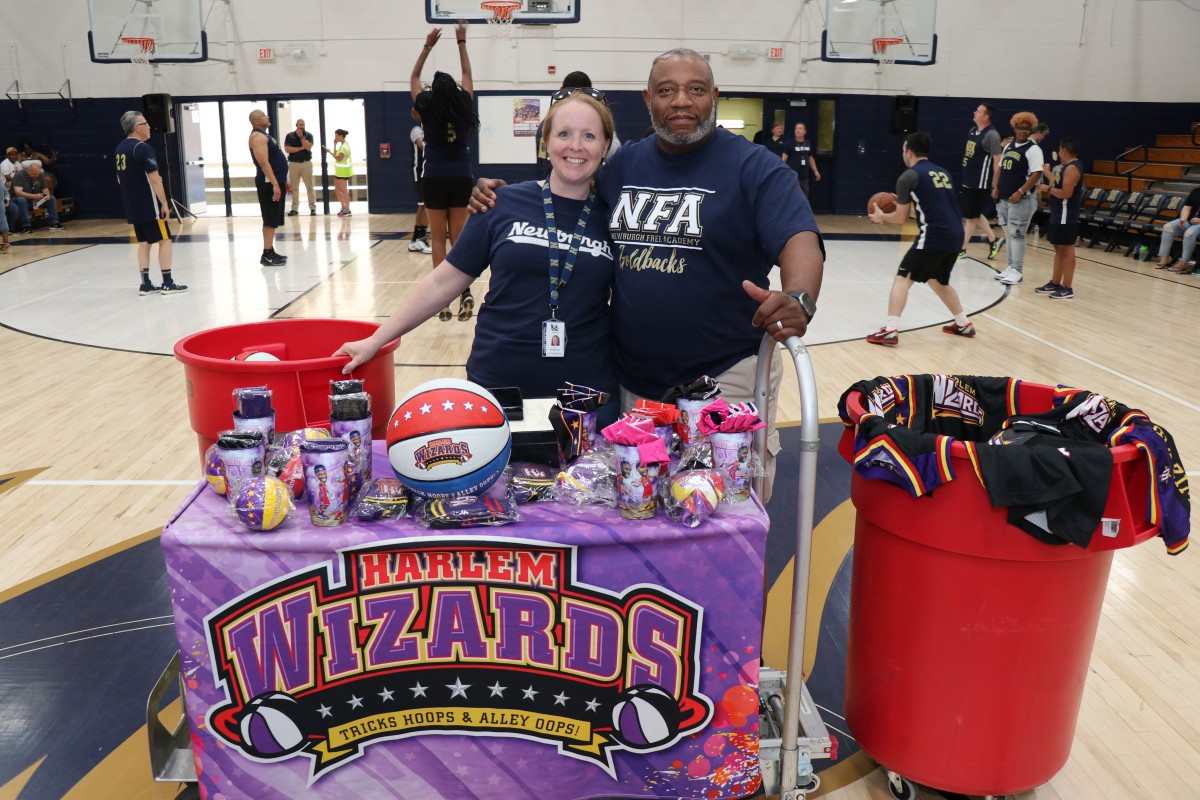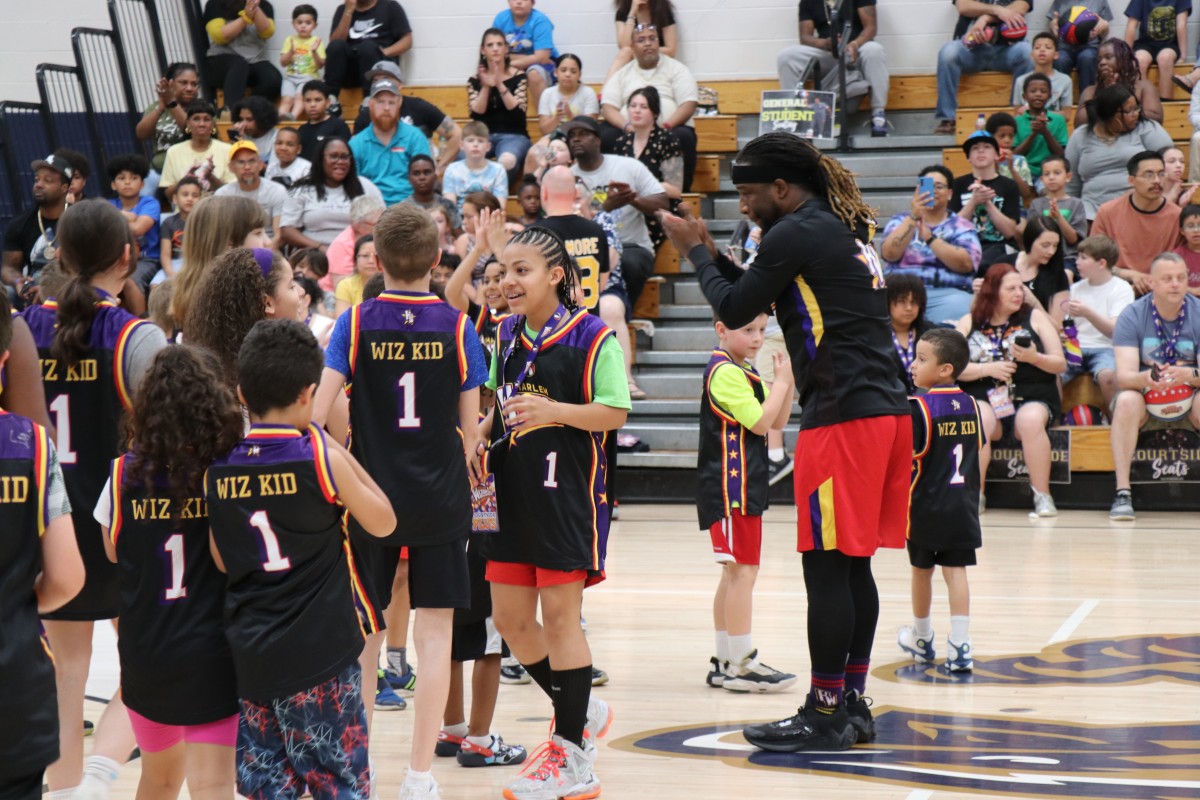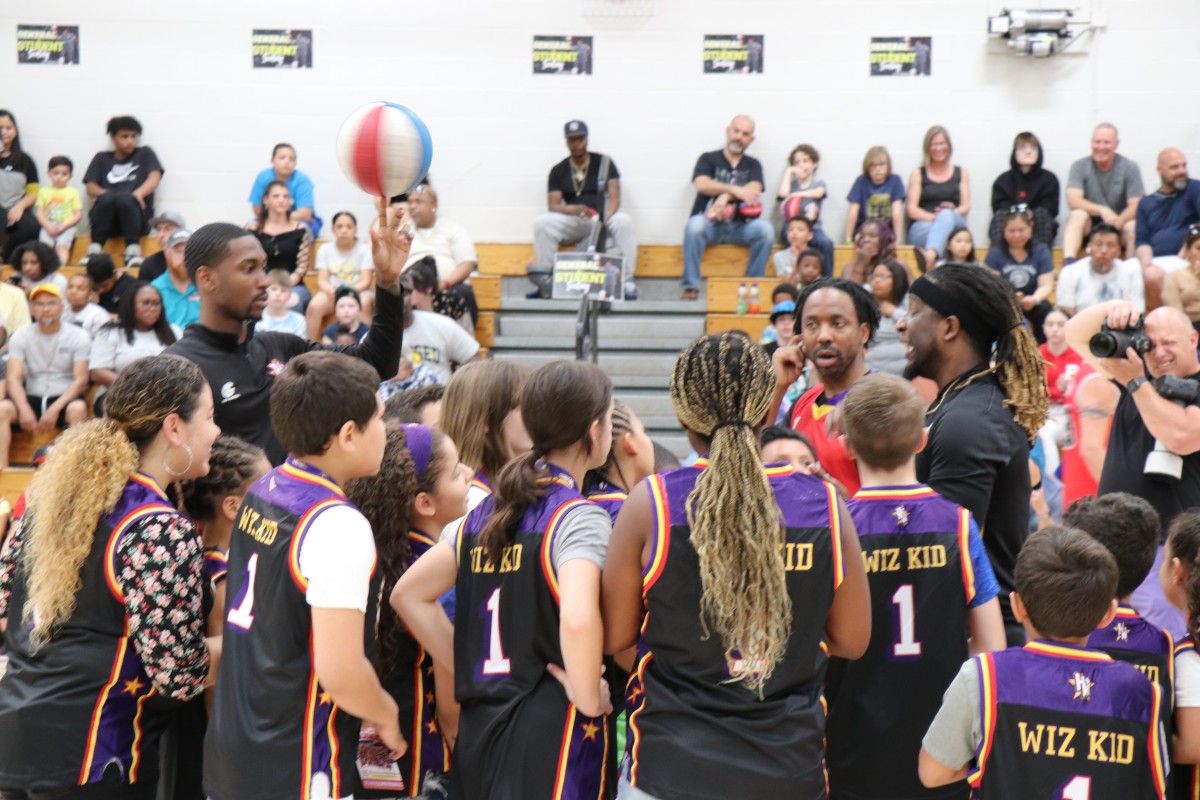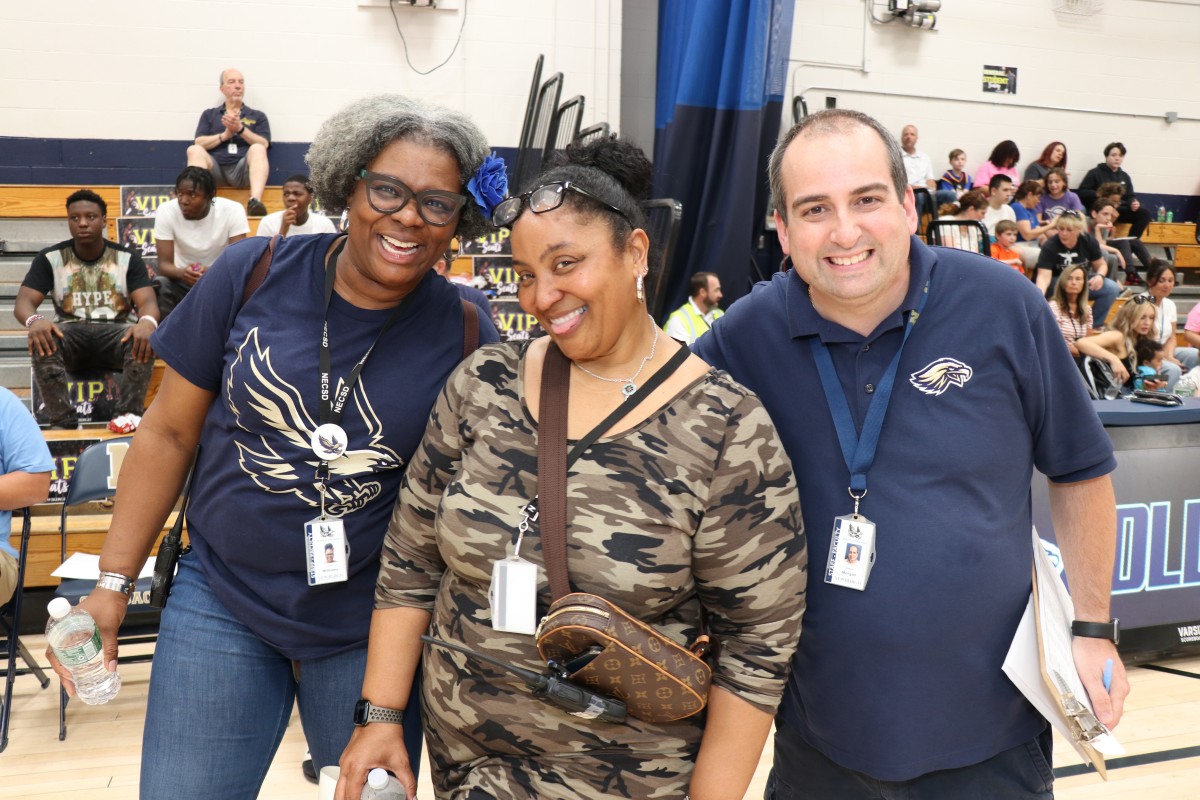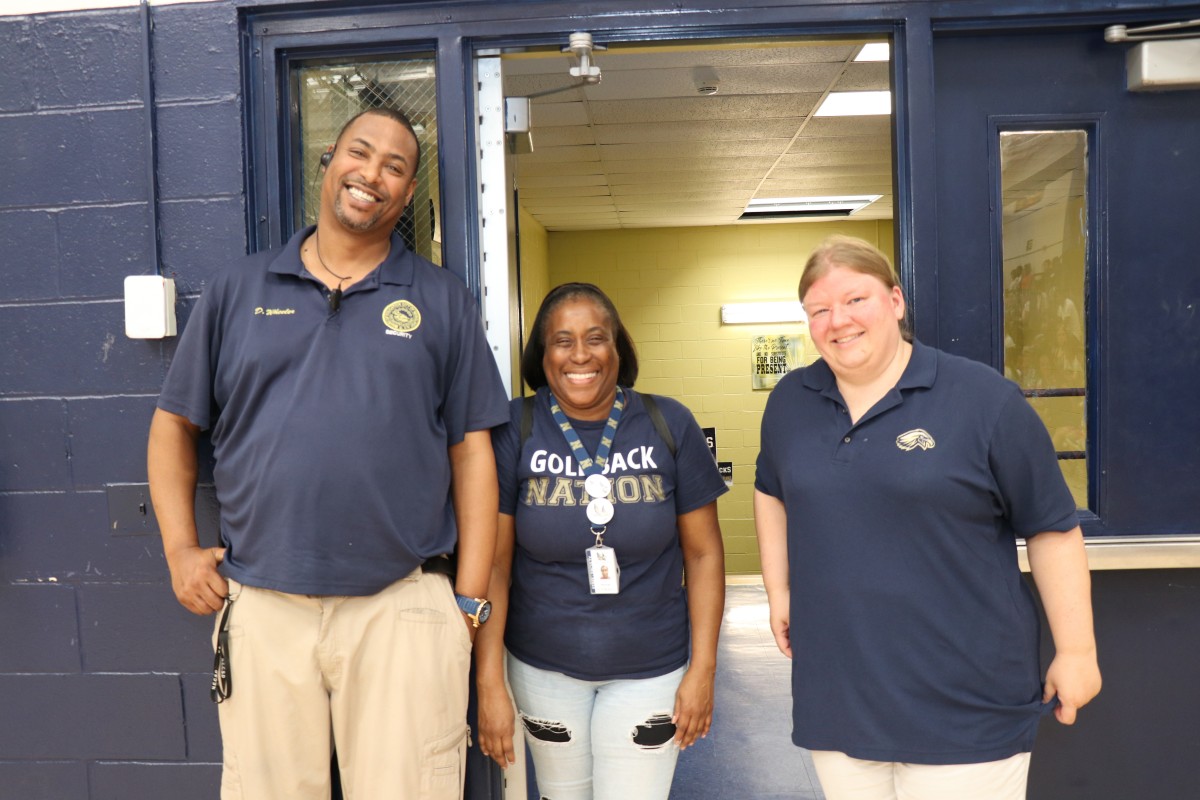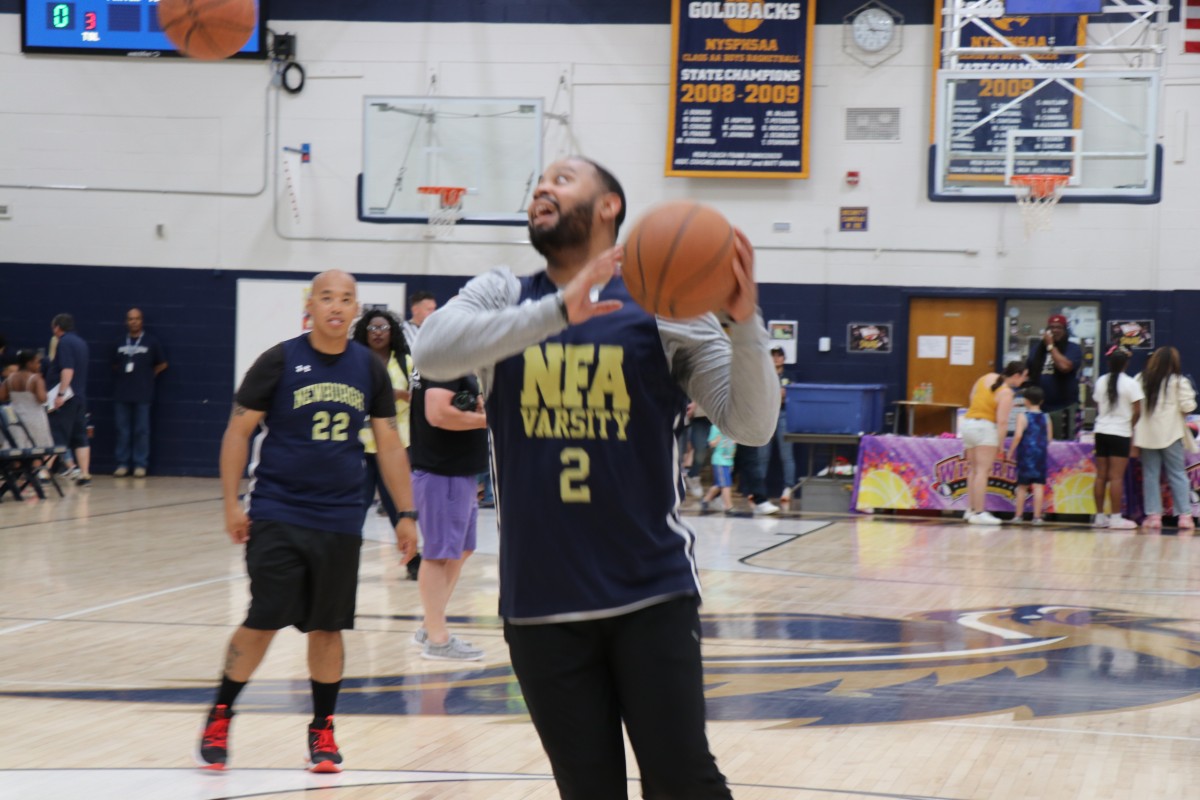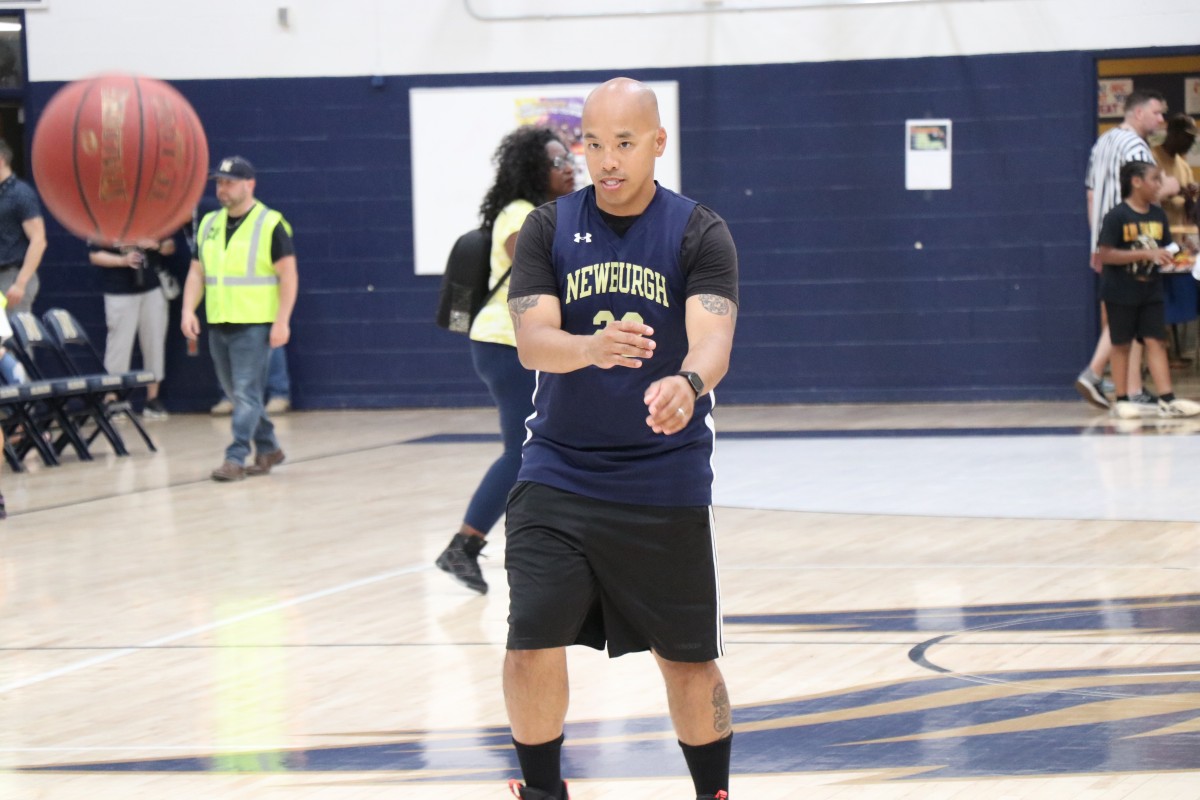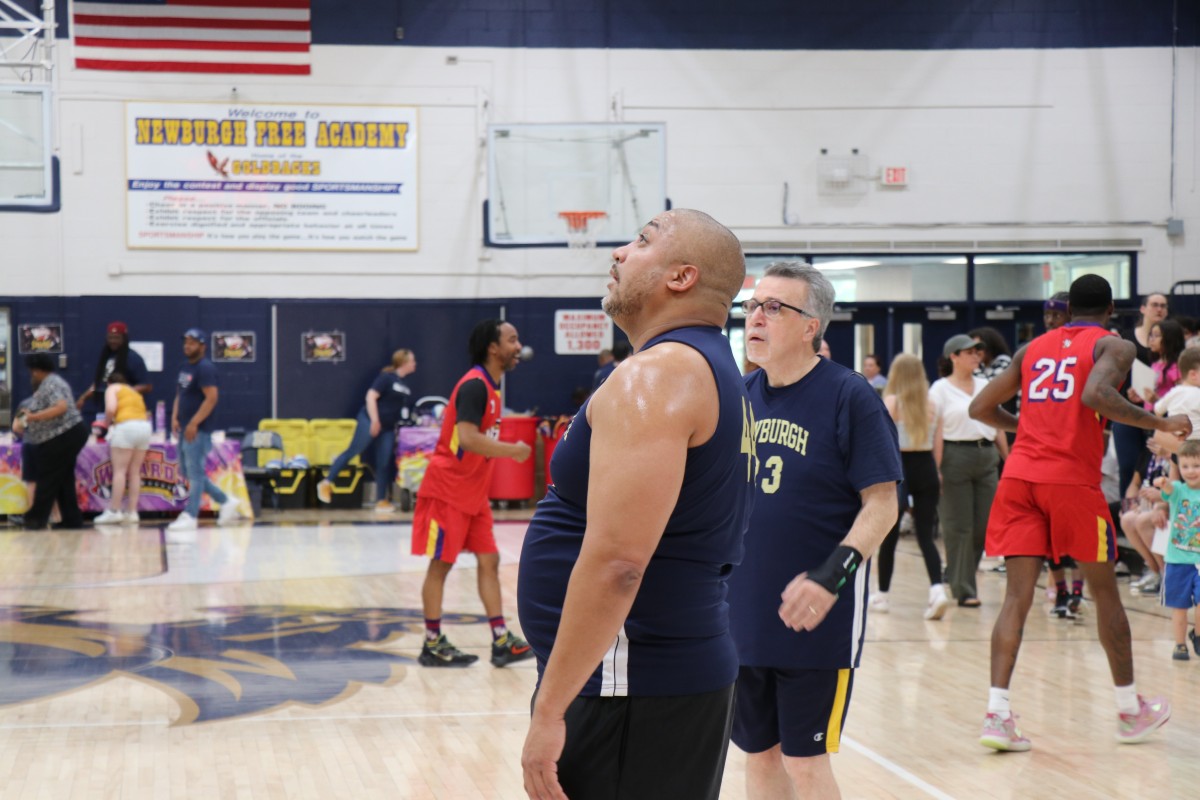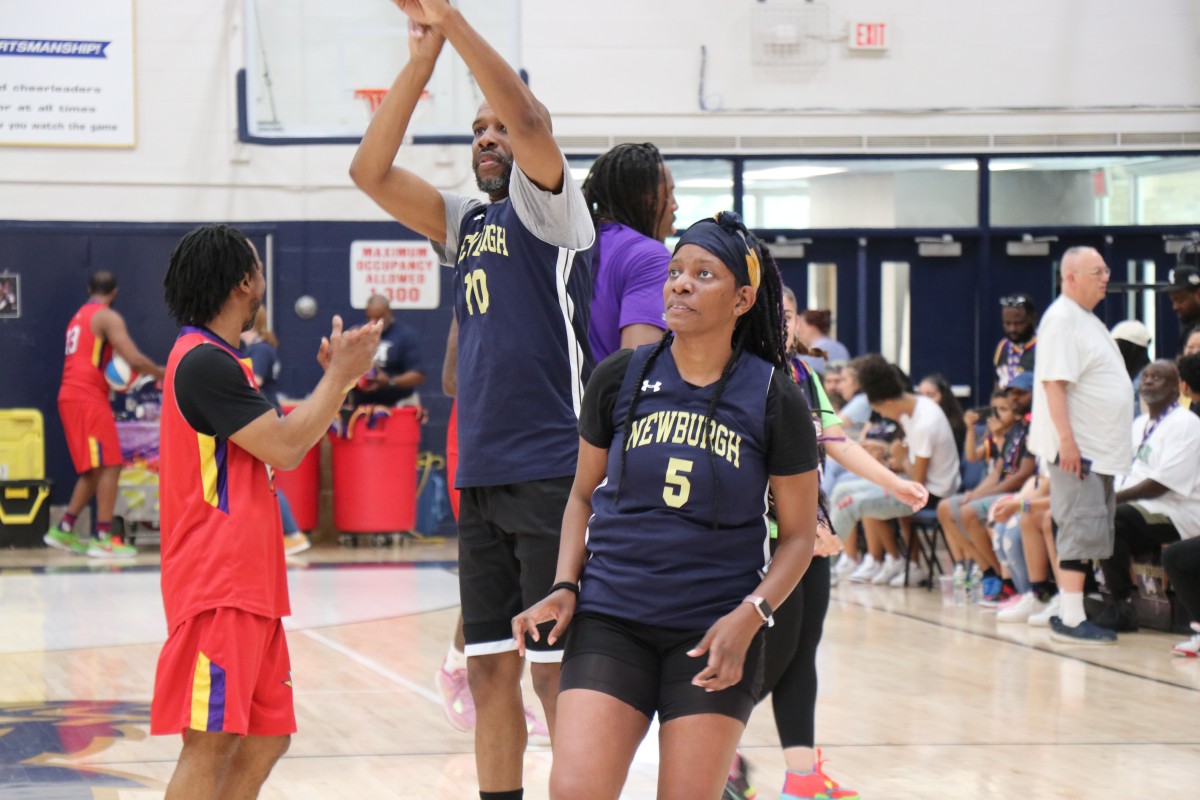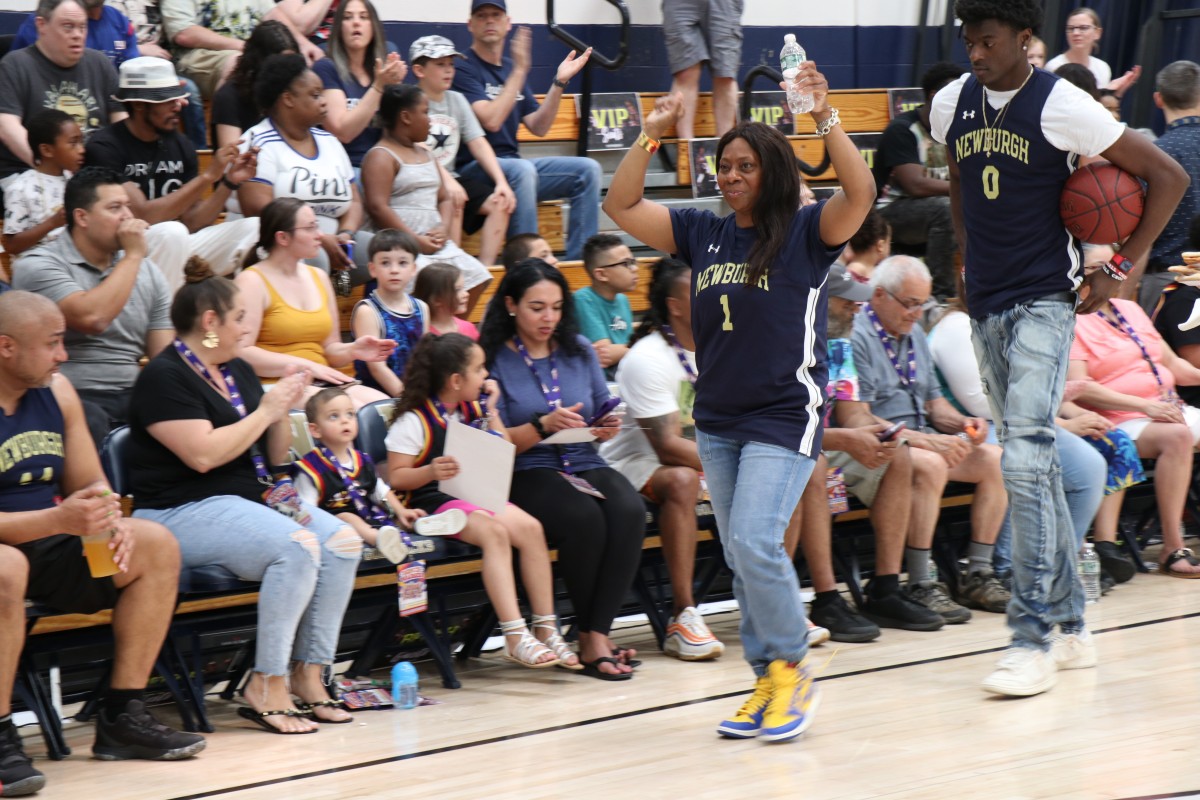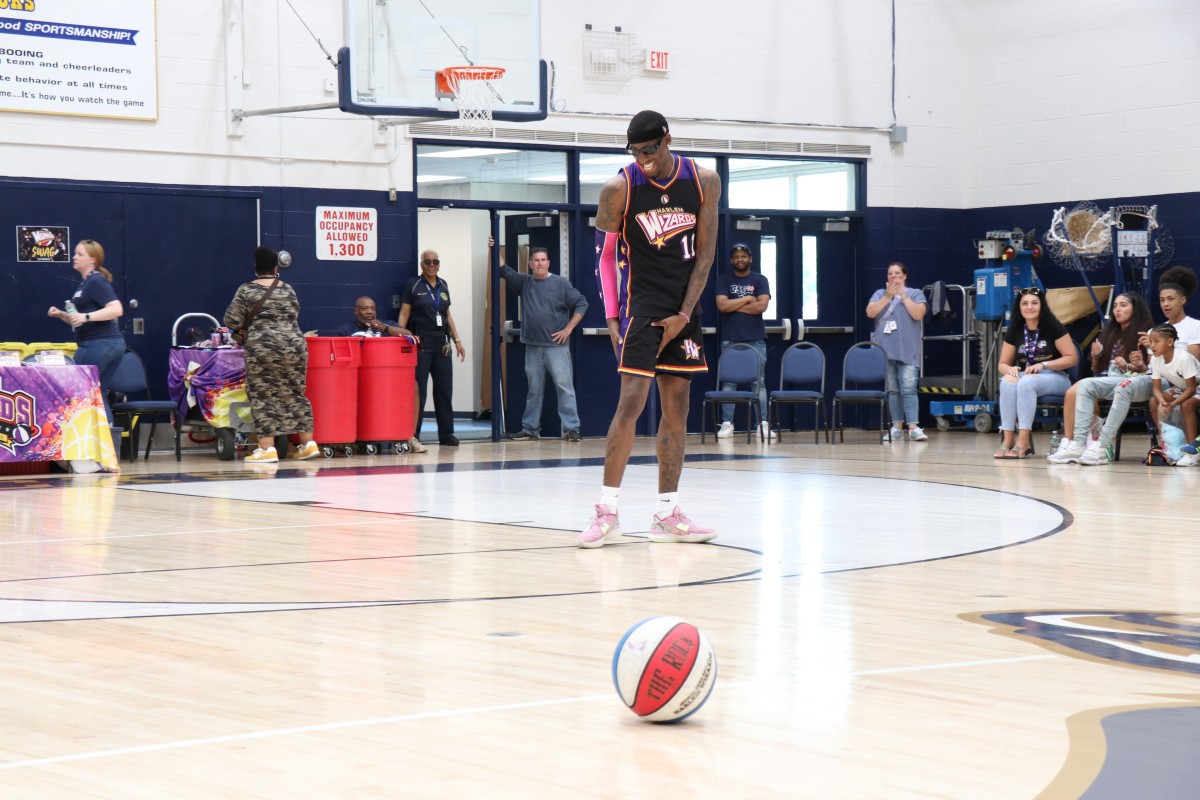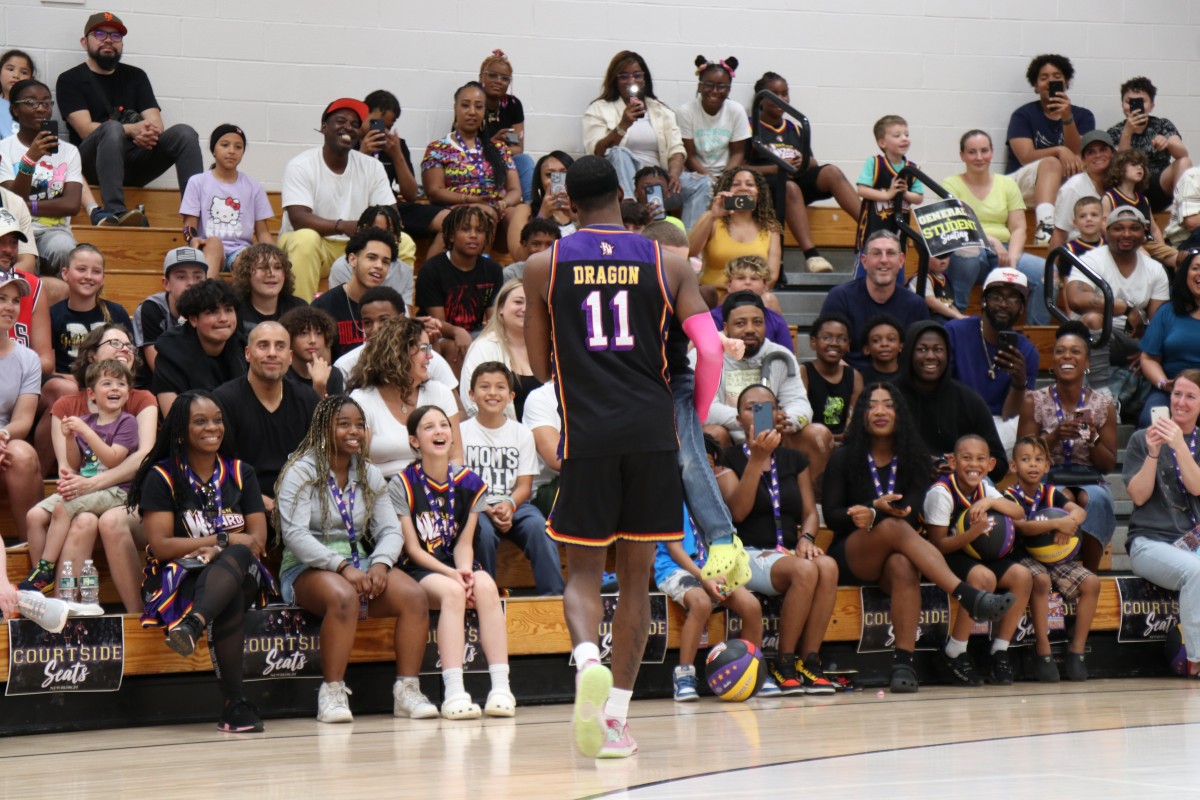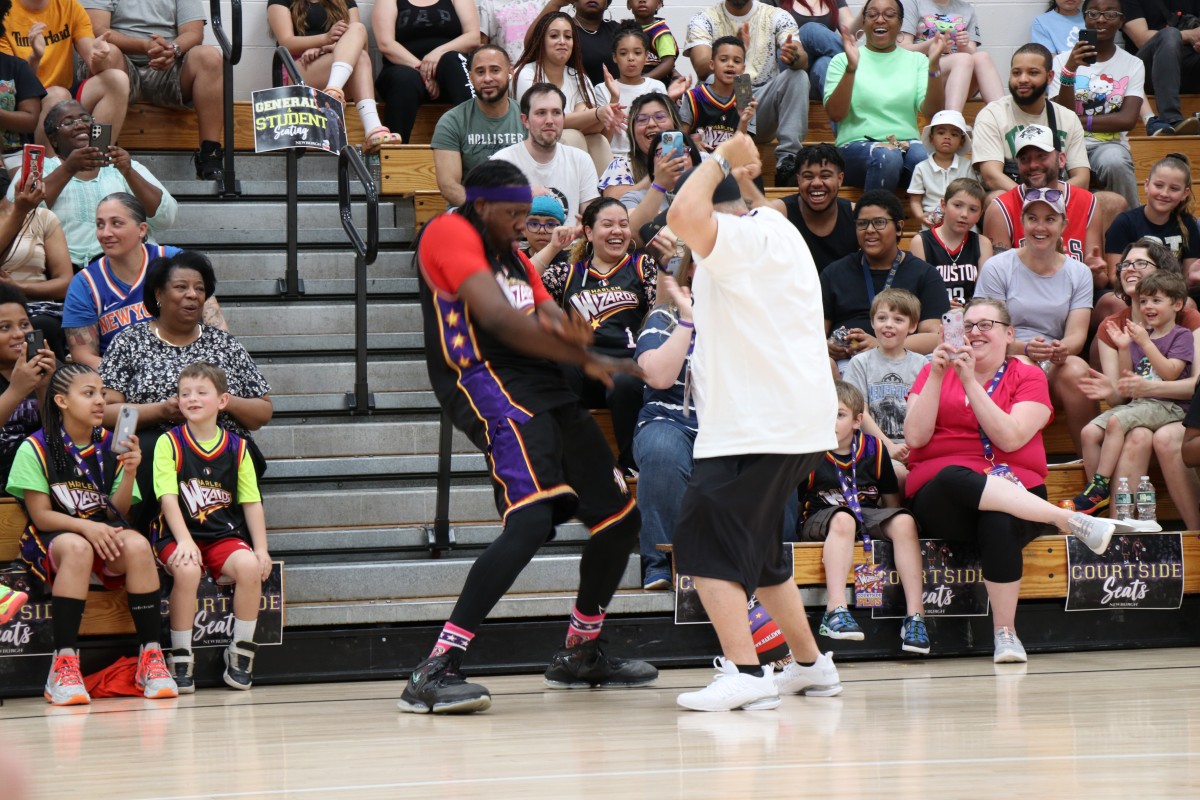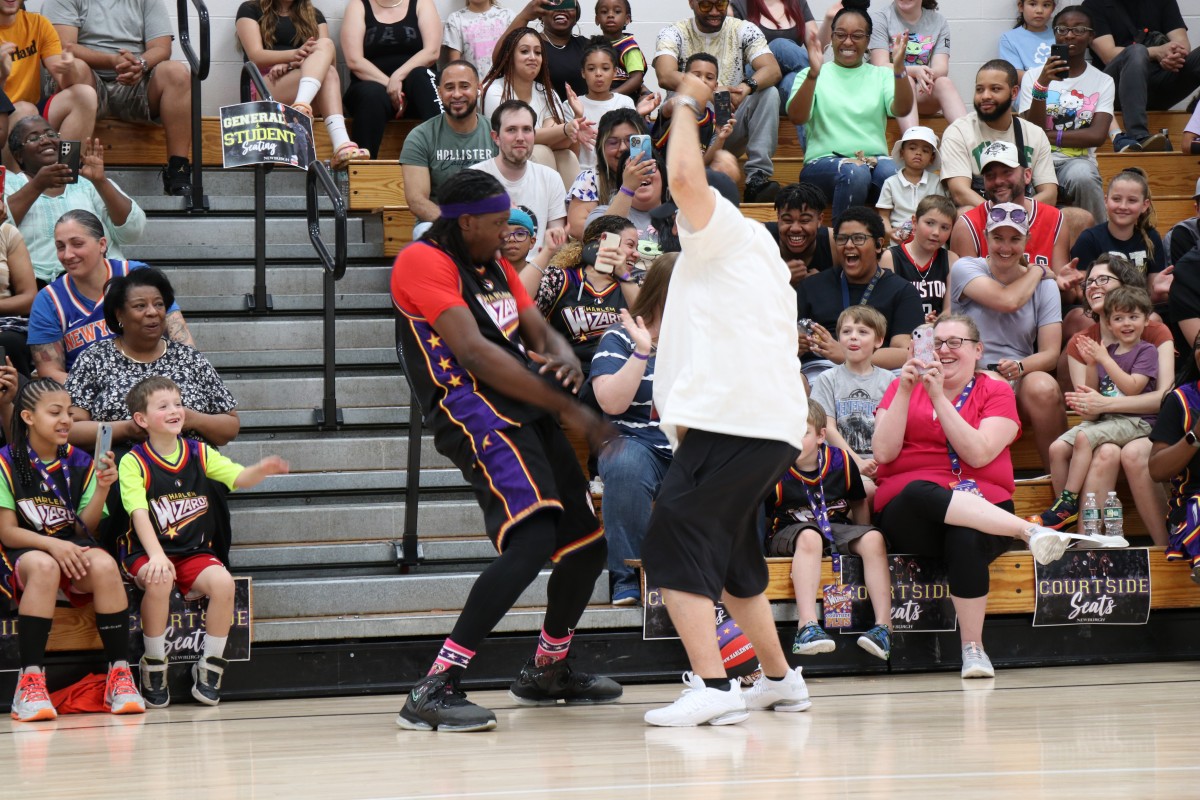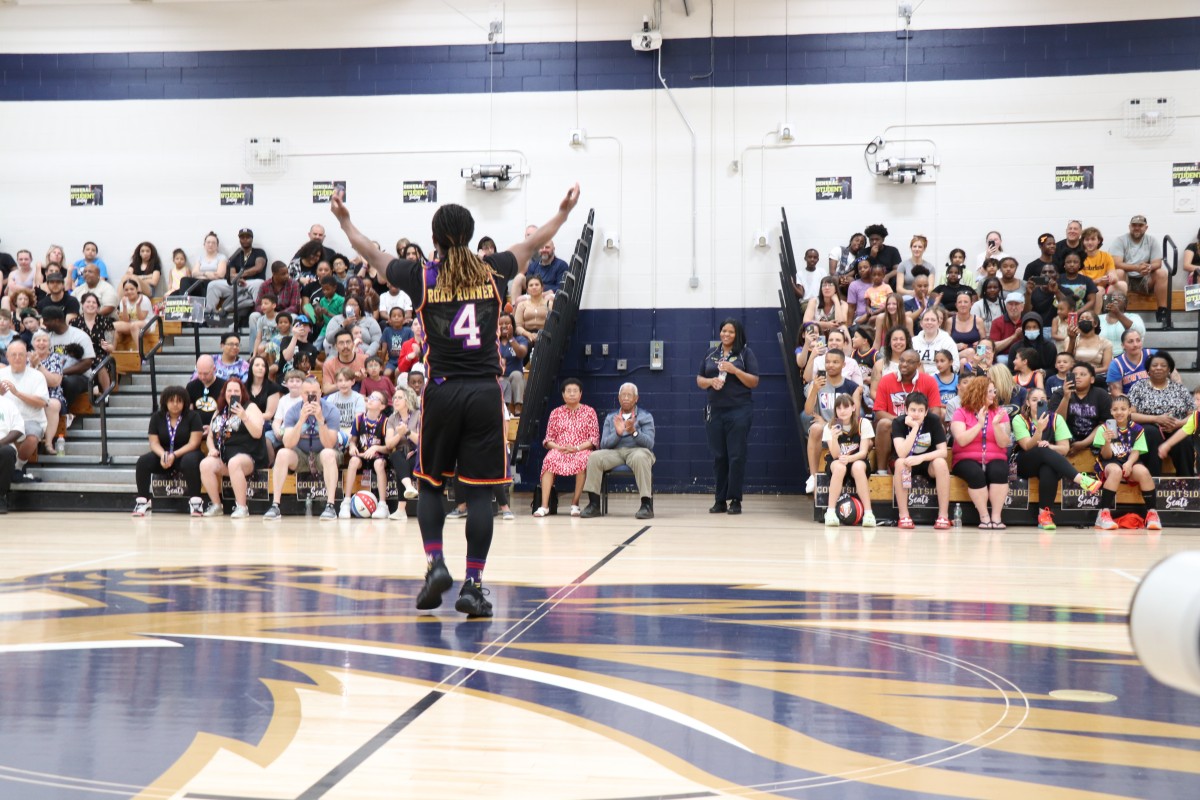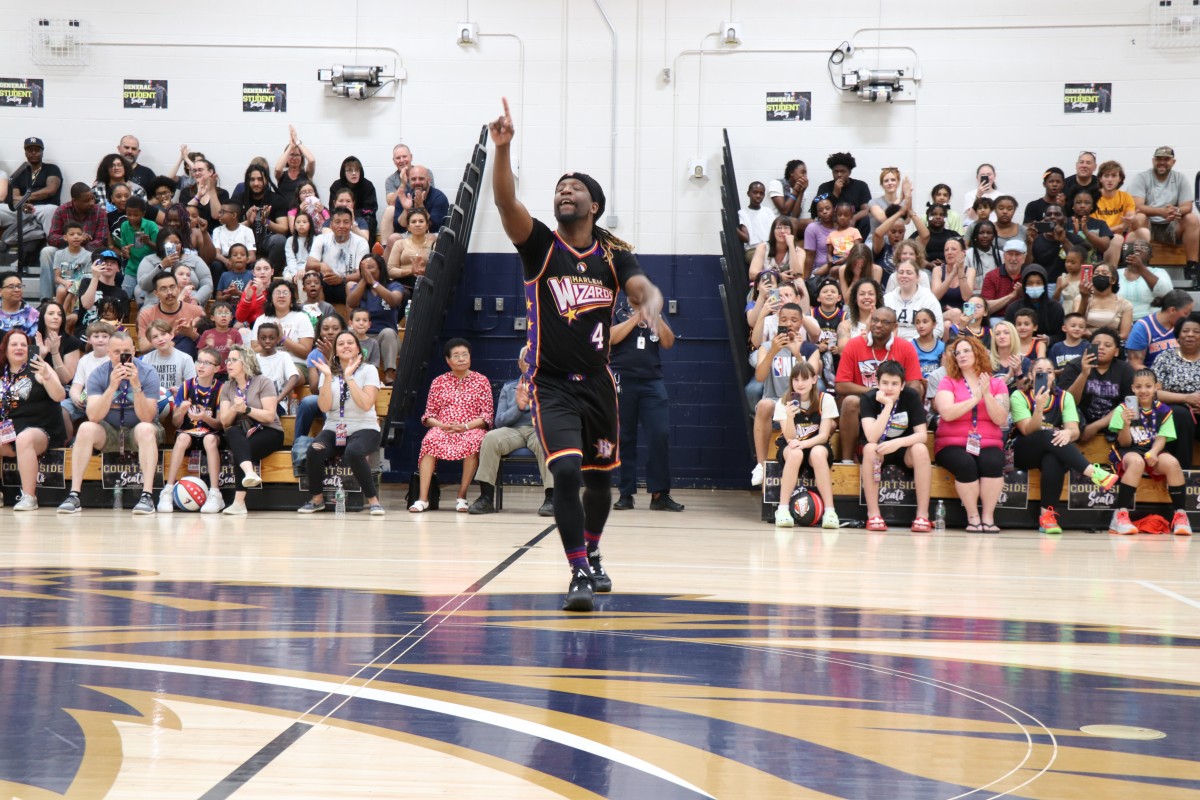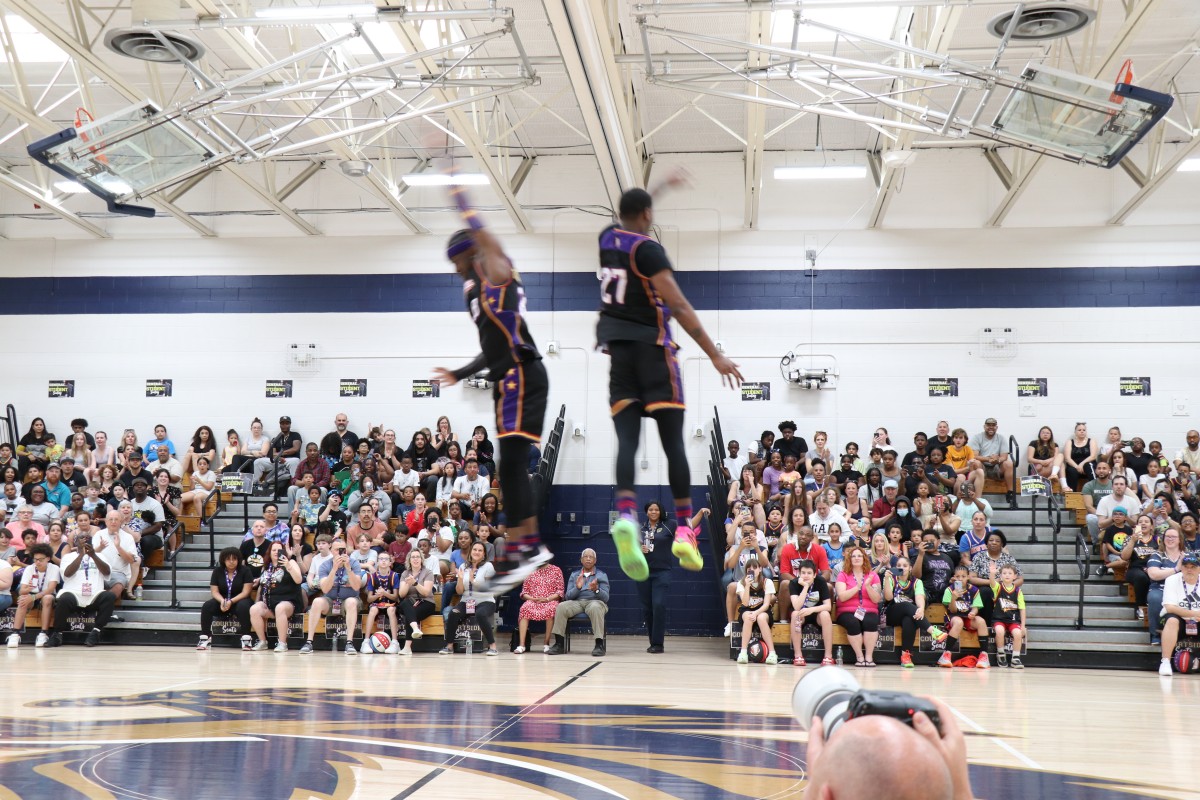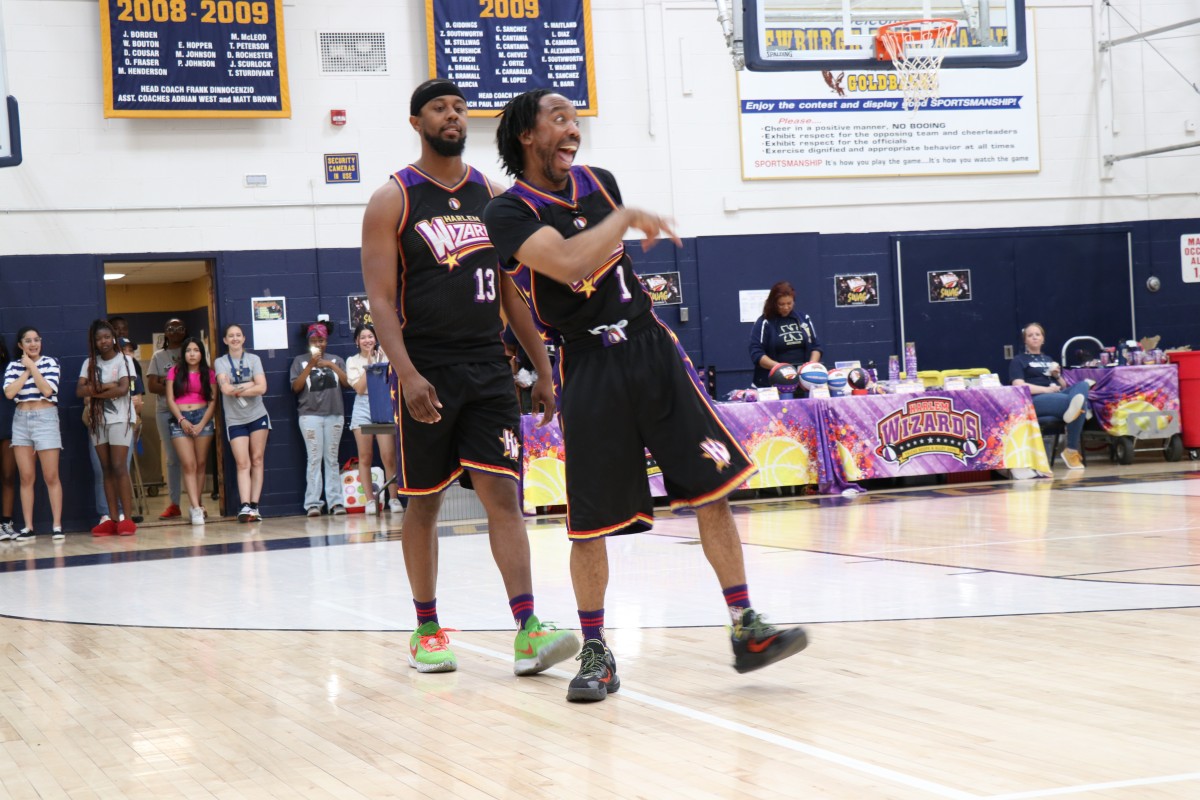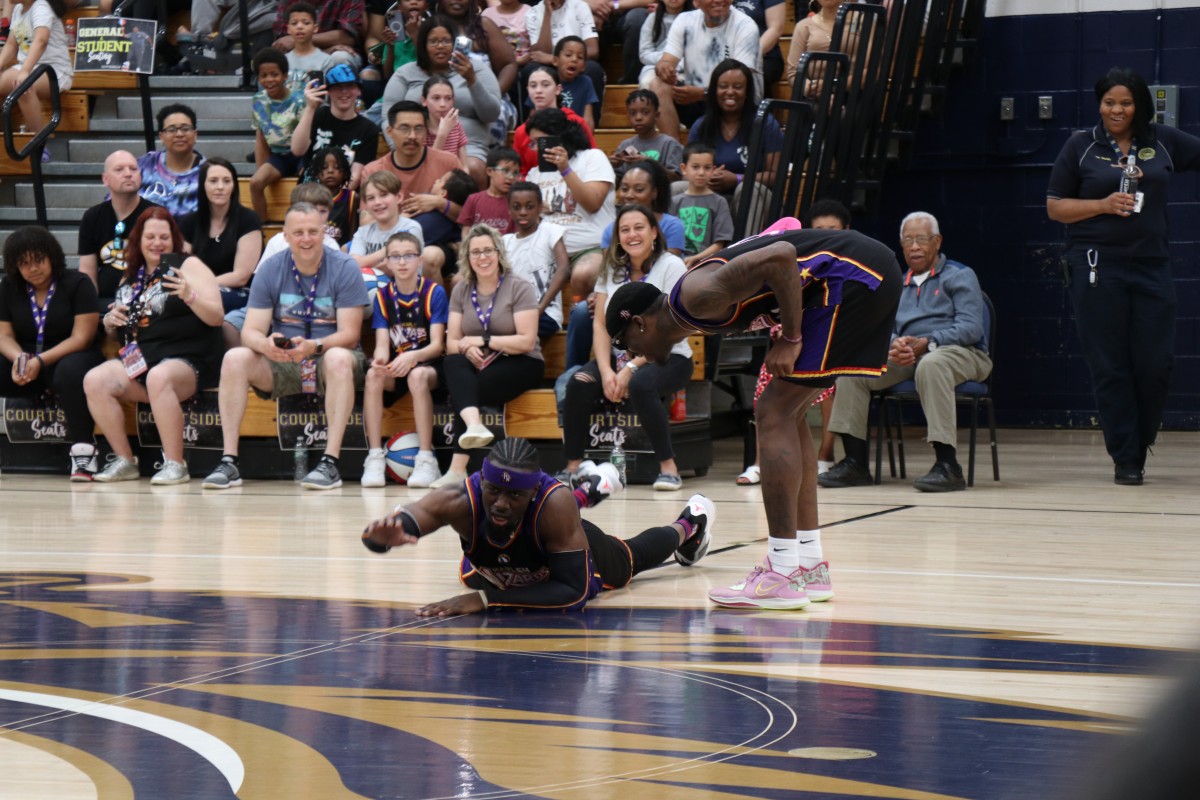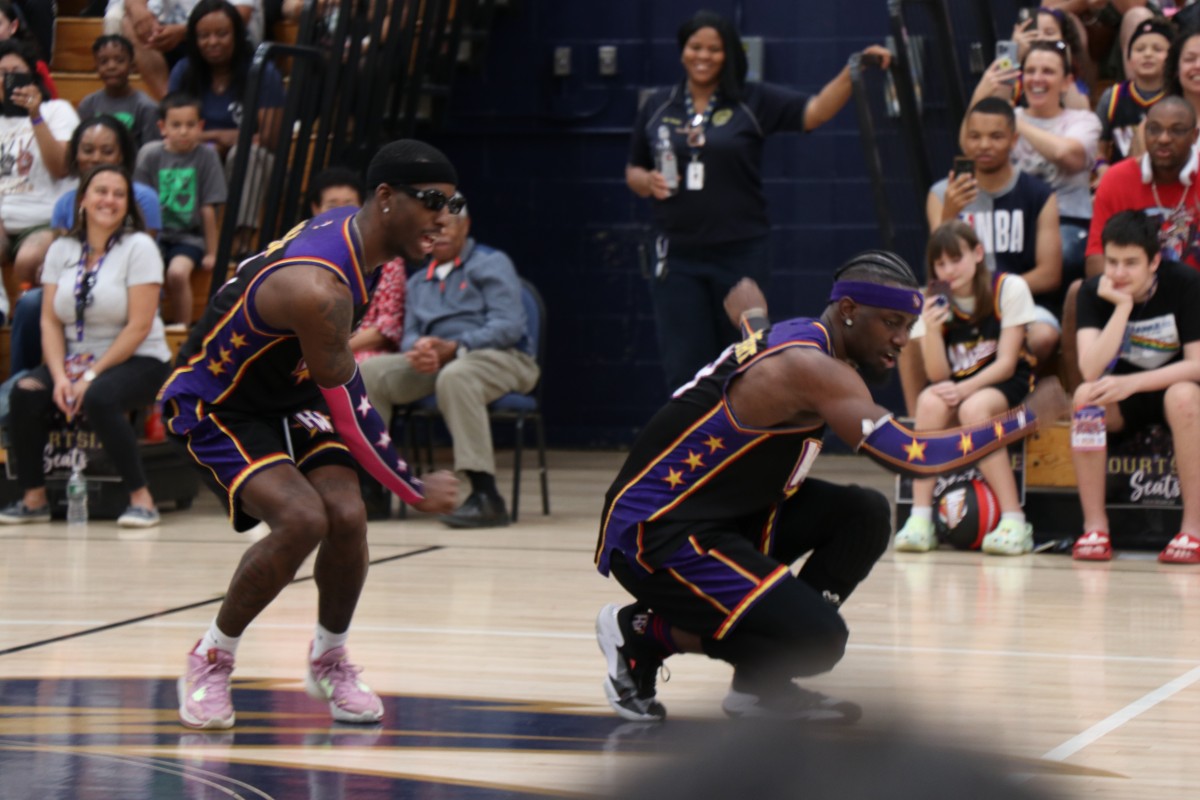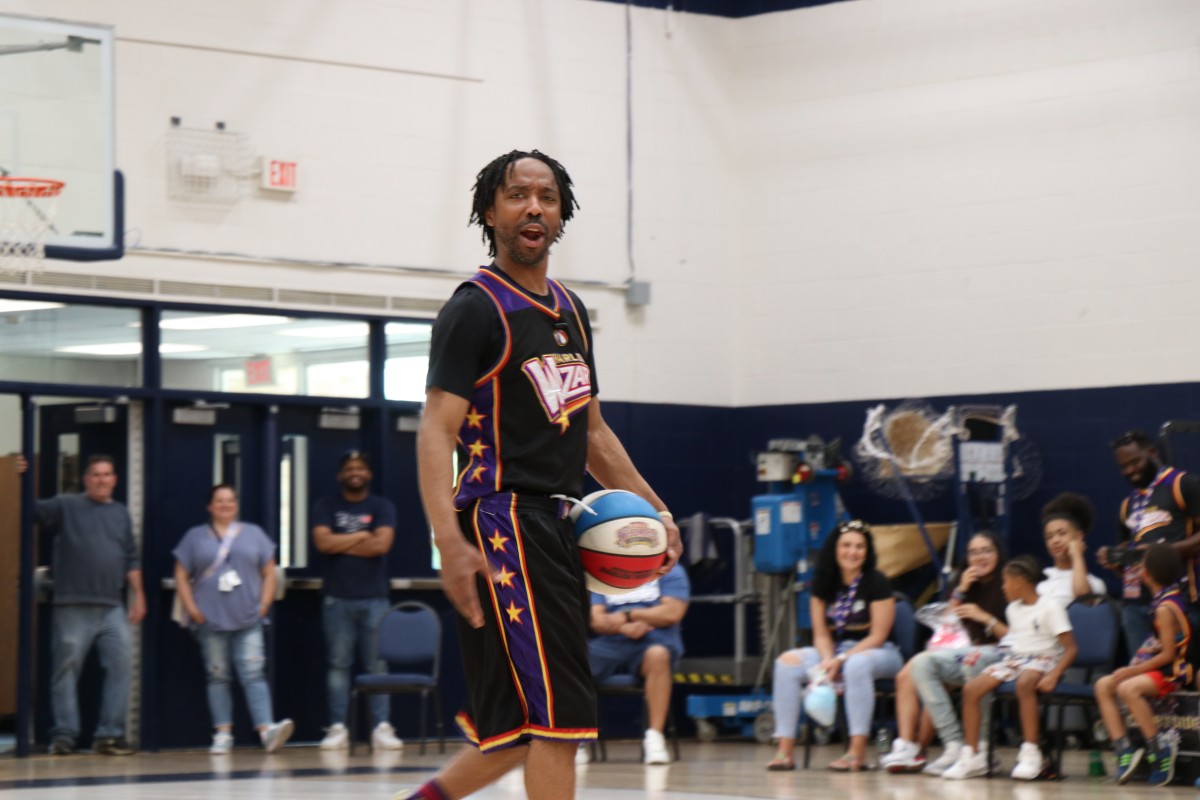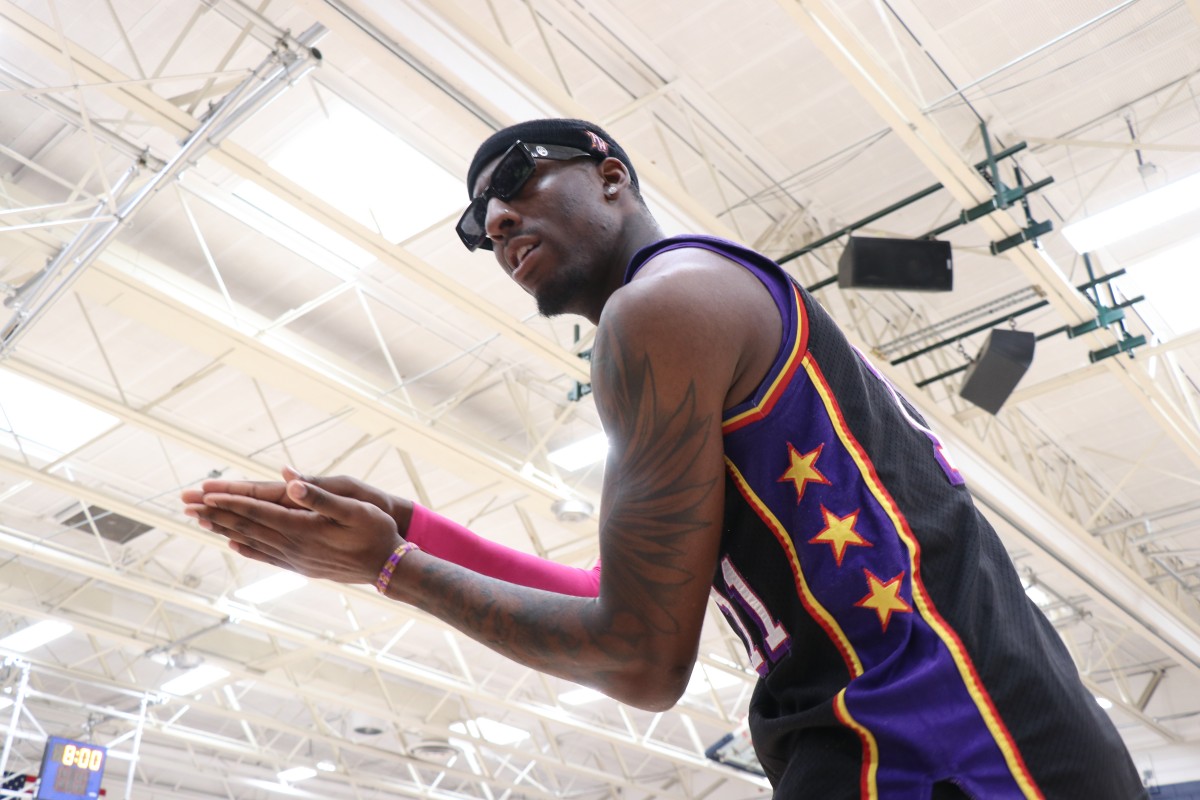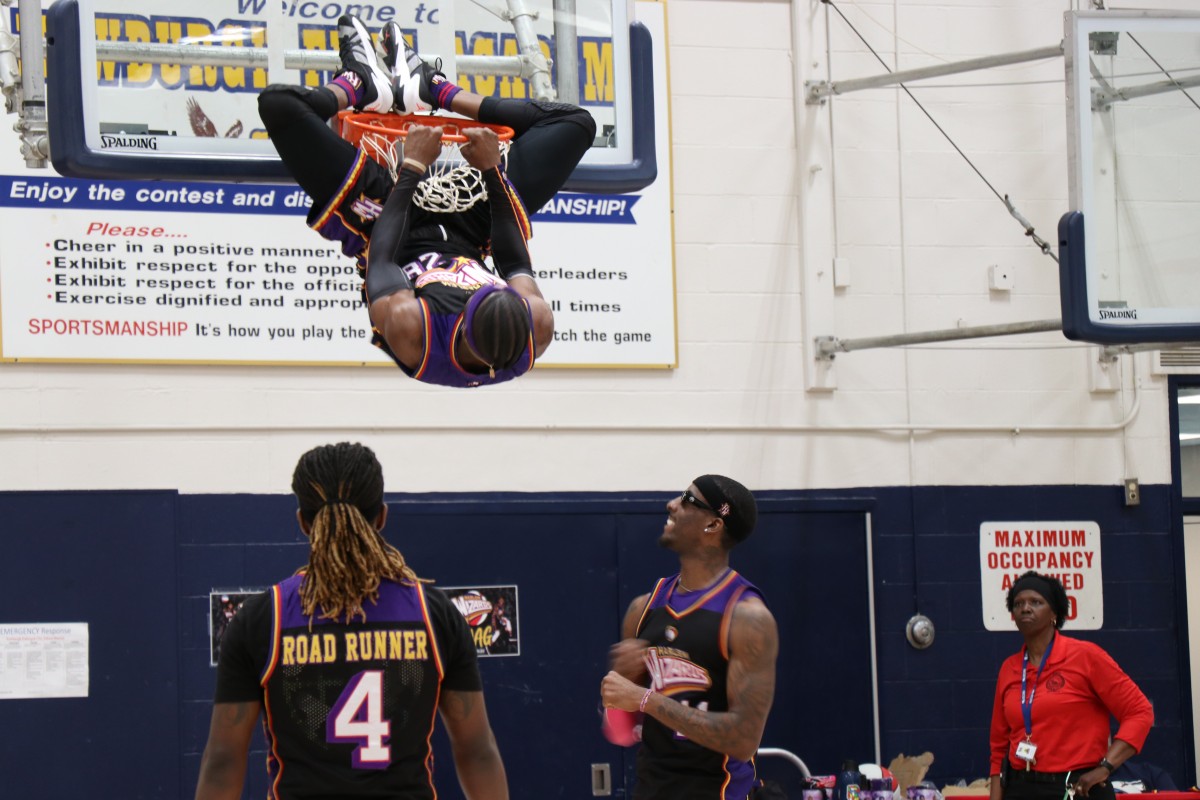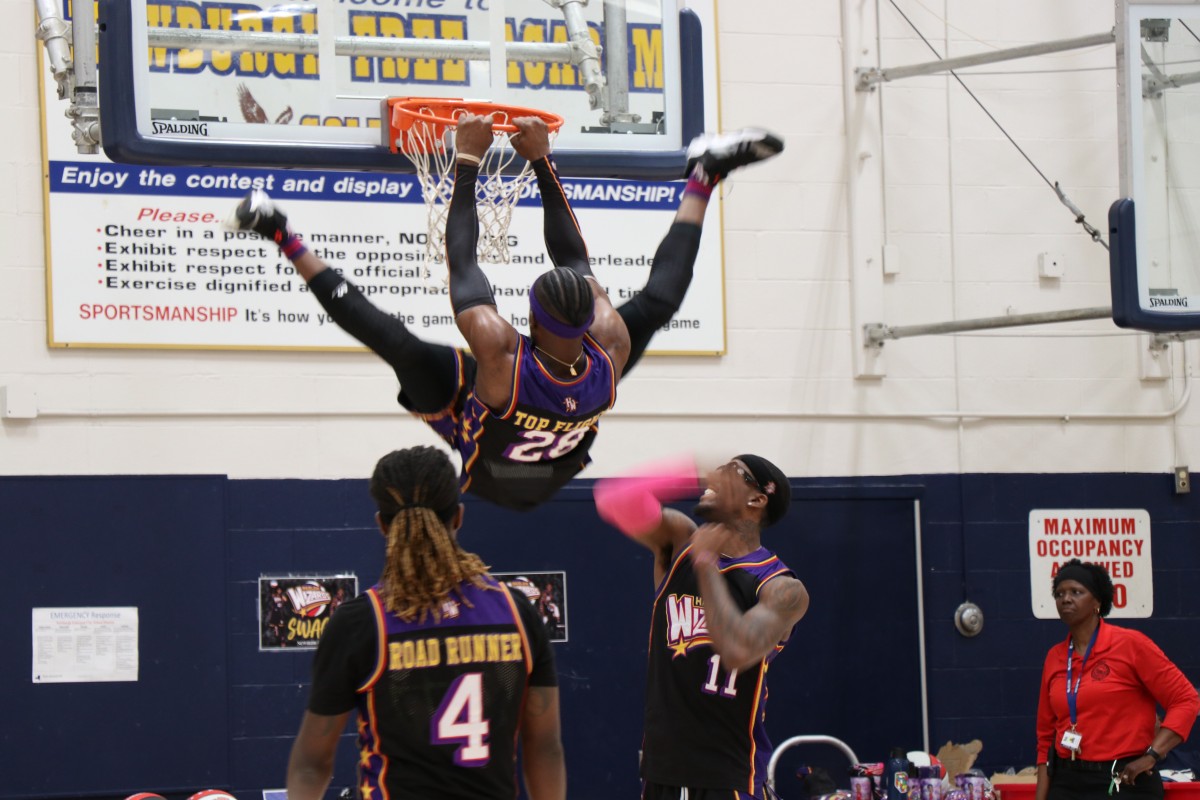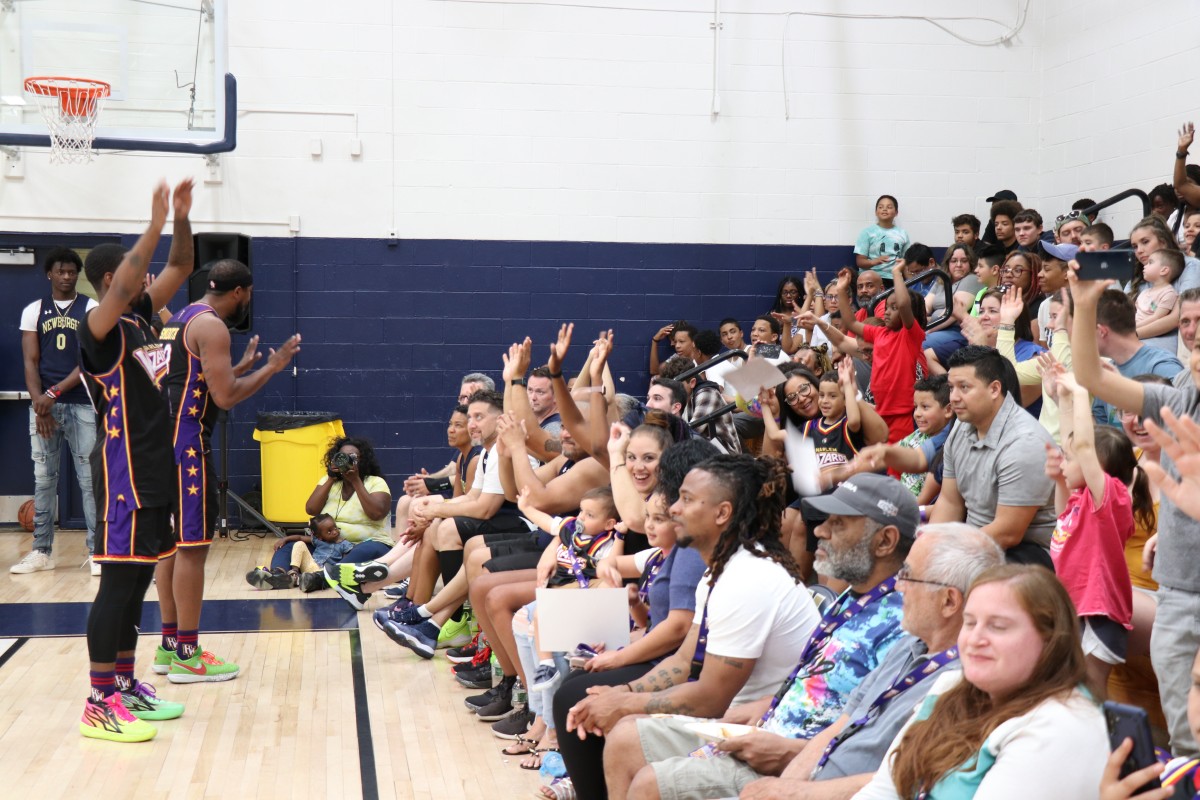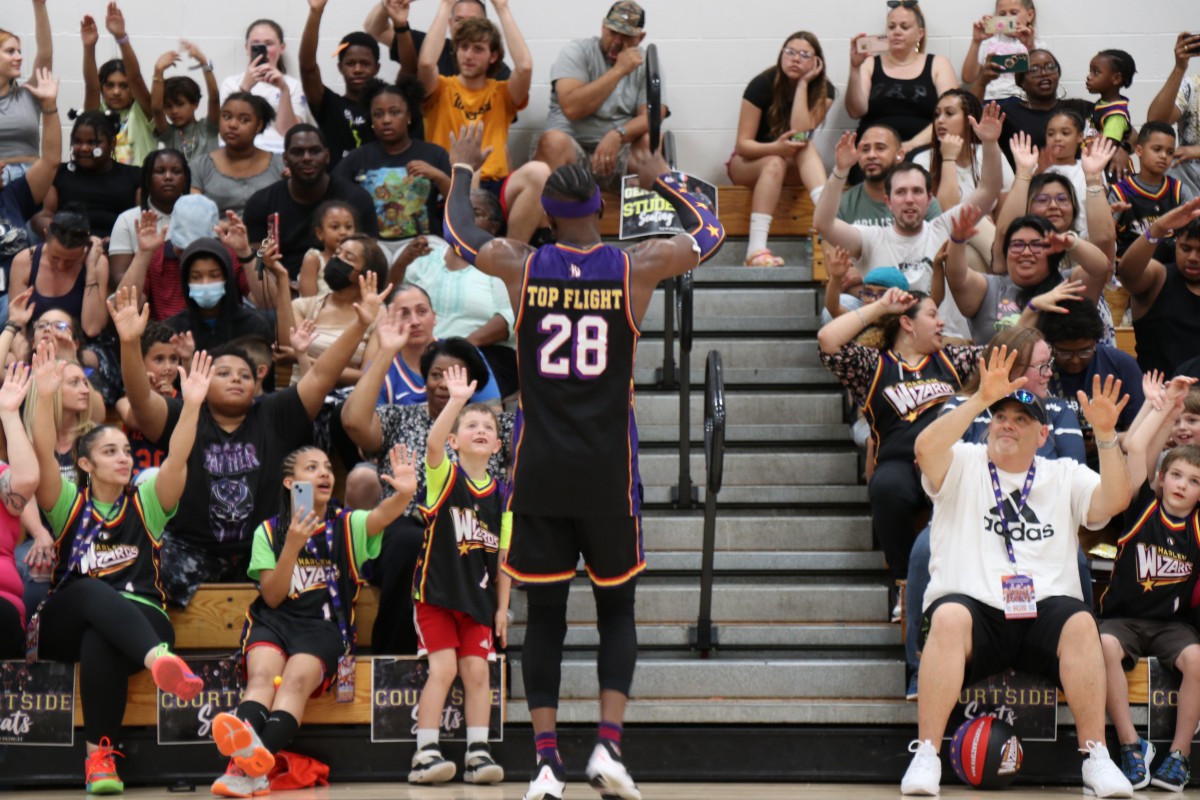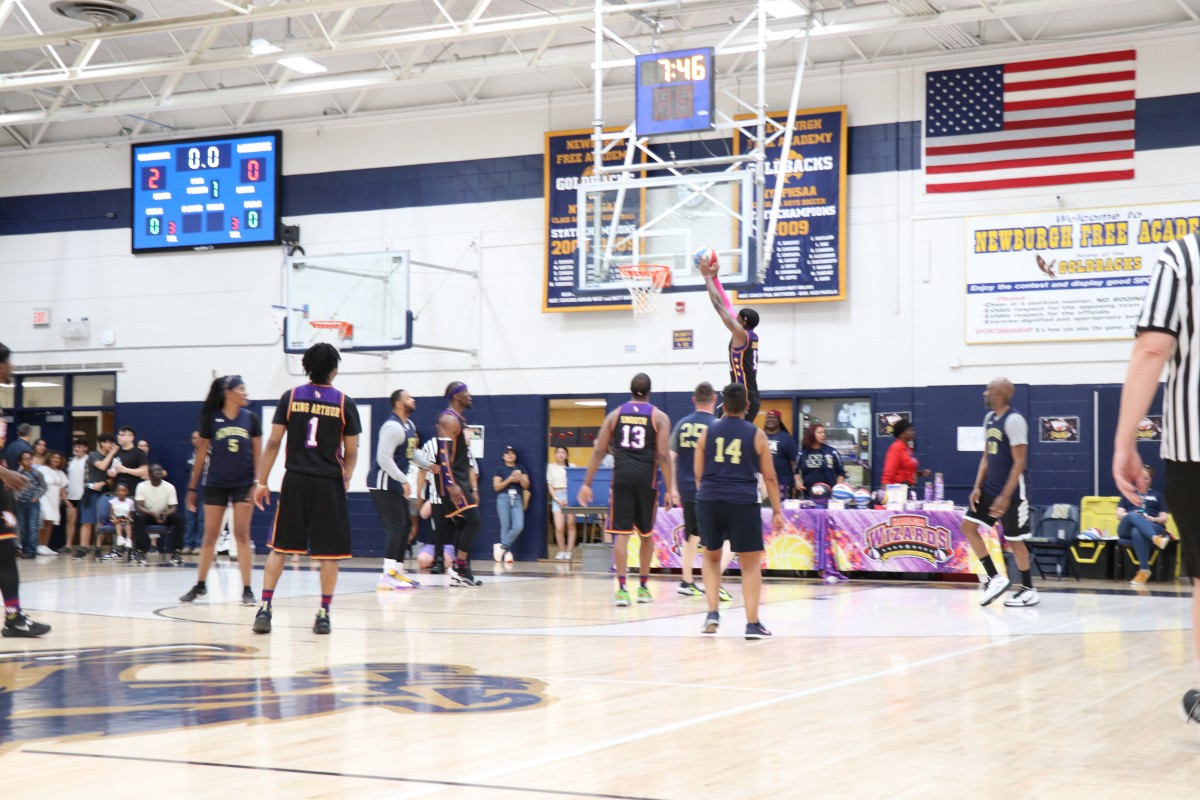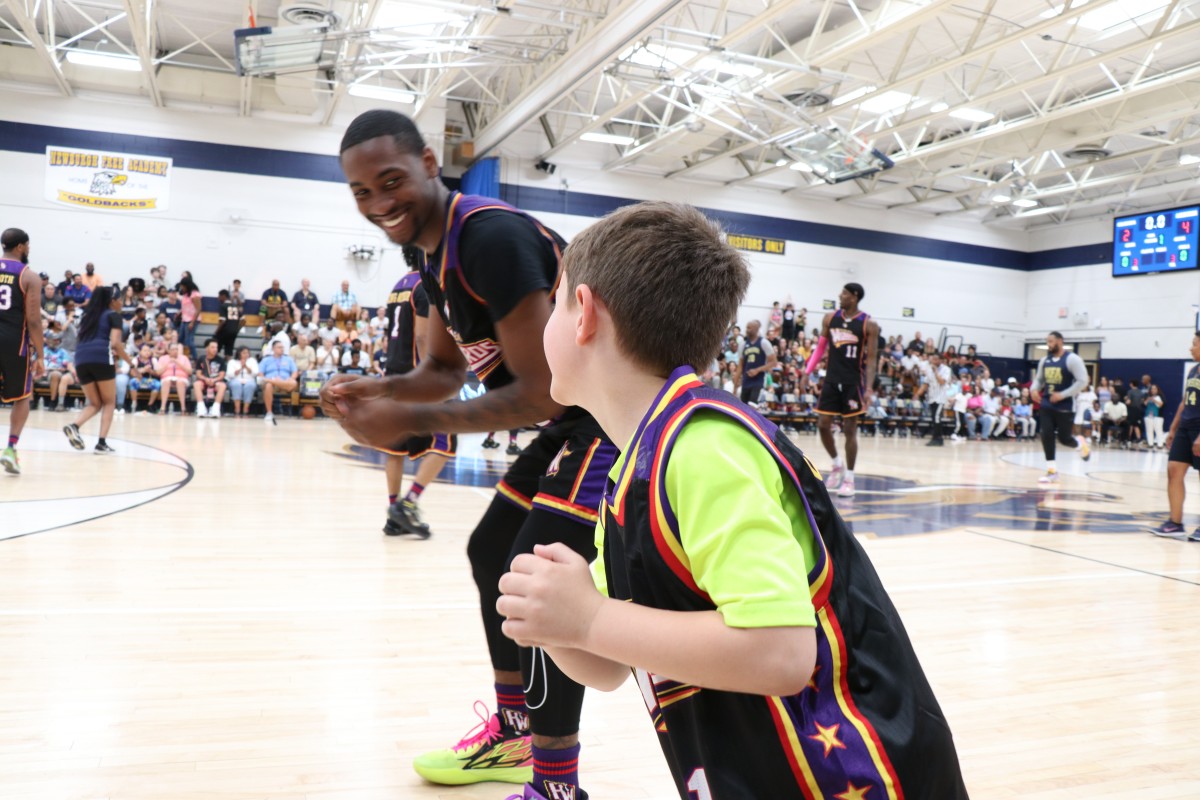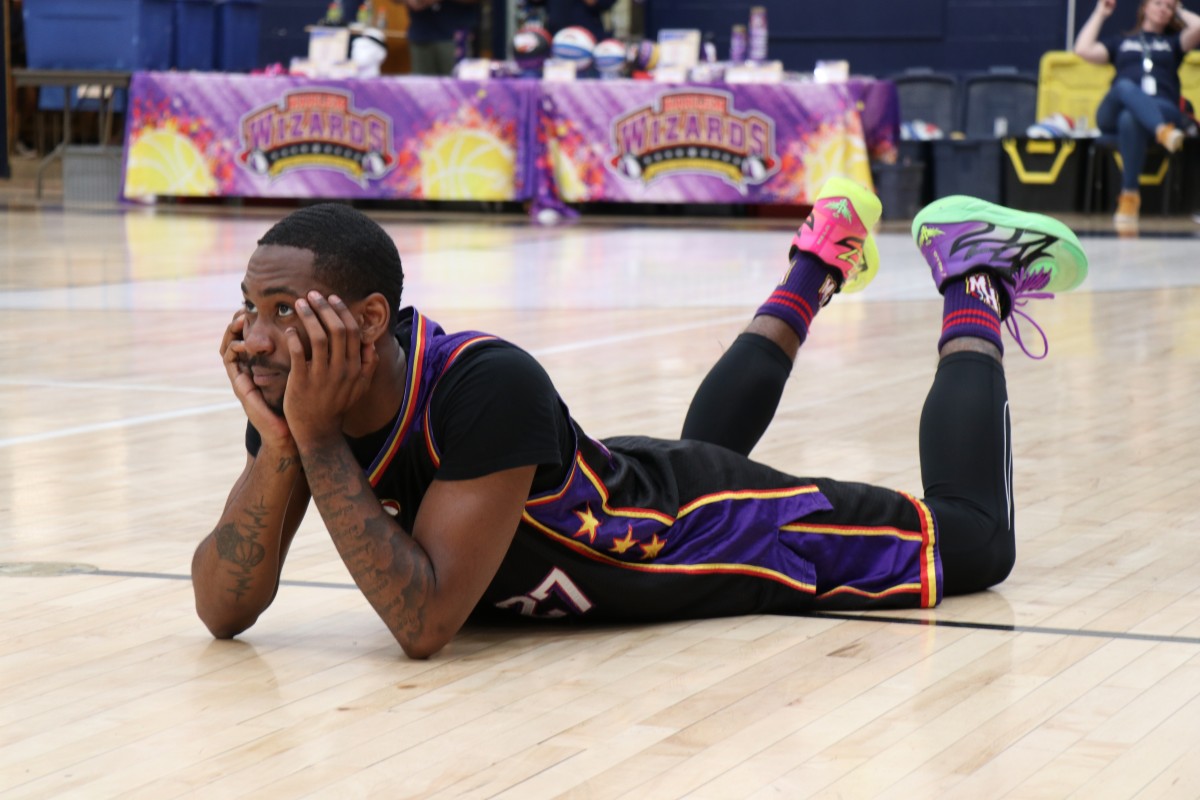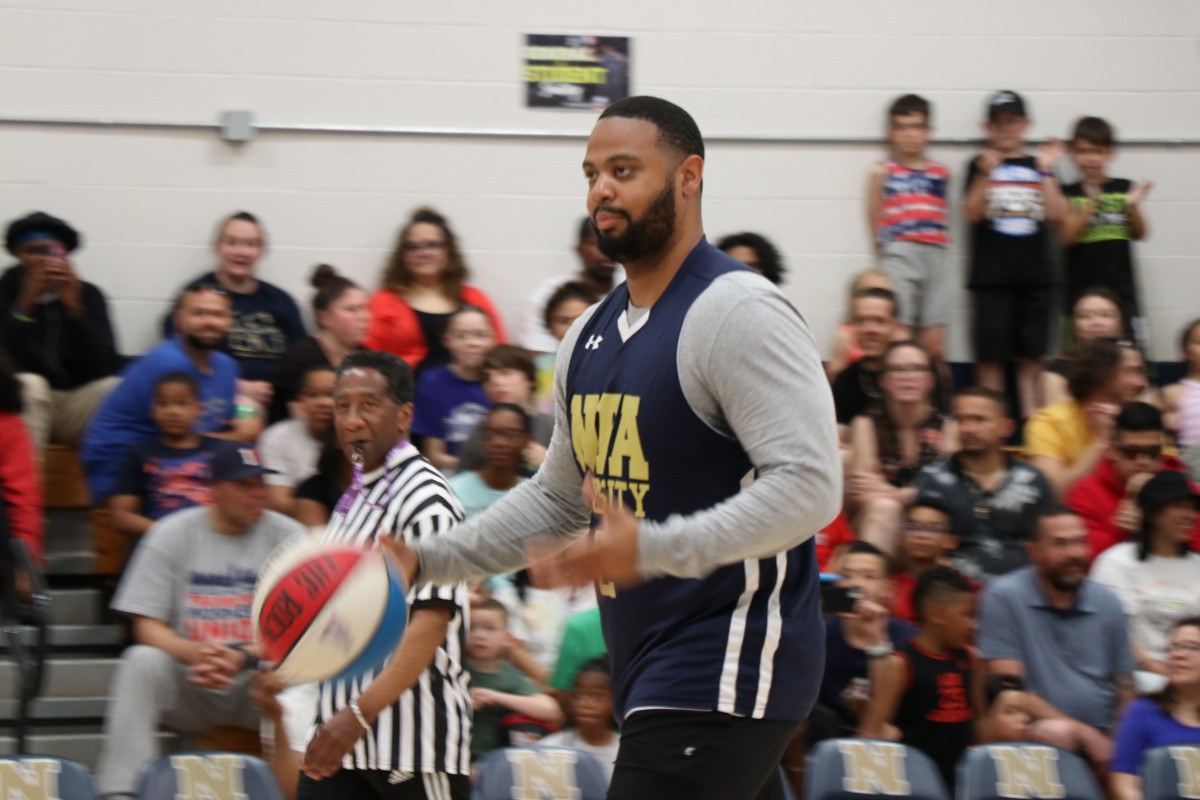 A special Thank You to the NECSD Team and Volunteers.
Dr. Jackielyn Manning- Campbell
Andrew Velez
Danny Dottin
Emilia Suarez-Riggs
Jack Anderson
Jason Mcallister
Kelli Anderson
Matt Doddo
Melinda Sumner
Rawle Shewprahad
Rob Glowacki
Jason Gerard
Rogelio Soliva
Coach's name
Deonandre Johnson
Serenity Robinson
Ref's name
Andy Cameron-
And a huge THANK YOU to the Harlem Wizards:
Arthur Lewis - King Arthur
Joe Bunce - Jet
John Smith - Big J
Rob Young- Smooth
James Tyndal - Roadrunner
Kamil Brown - Dragon
Johnny Hevalow - Top Flight
Rashaan Barner - MC (Rocket)
Harlem Wizards vs. NECSD Photo Album
Date: 2023-05-24 13:33:39