South Middle School Announces 6th Grade Orientation - Register here!
South Middle School 6th Grade Orientation August 26th & 27th, 2019
Location: South Middle School 33-63 Monument Street Newburgh Time: 9:00 - 12:30
Serving Breakfast & Lunch!
Pick up & Drop Off only
REGISTER by clicking HERE
Get to Know SMS!
Arrival/Dismissal Procedures
Team Building
Tour of SMS!
How to read a schedule, progress reports & report cards.
Lock & Locker Practice!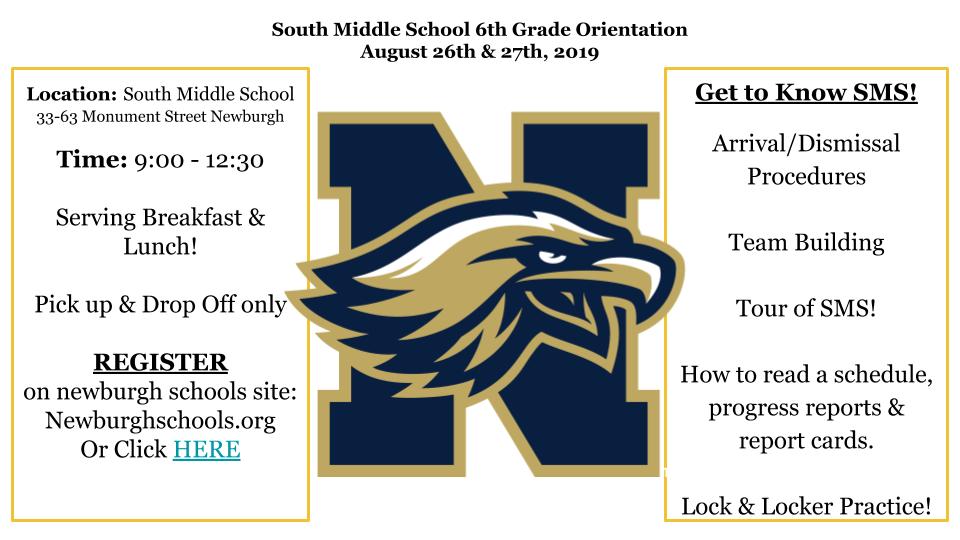 Date: 2019-08-01 15:39:16