Third Grade Temple Hill Students Participate in the Bezos Family Foundation "2019 Ocean Challenge"
2019 Ocean Challenge
Third grade classes at Temple Hill Academy studied a science unit on water conservation and sustainability using the book One Well: The Story of Water on Earth. While studying many areas of our world that do not have access to clean water, the students were wondering how they could make a difference for people and animals who are facing a water crisis and, therefore, are not fortunate enough to have a clean water supply.
We partnered with the Bezos Family Foundation, through Students Rebuild, which is "a collaborative program that inspires young people worldwide to connect, learn and take action on critical global issues." Students participated in the 2019 Ocean Challenge, to recognize that the oceans sustain us and other living things and to participate in a global effort to keep them clean.
Our classes created ocean creatures from upcycled materials (egg cartons, plates, newspaper, and recycled paper). For each creature submitted, the Bezos Family Foundation will donate $2 to support teams of trained coastal youth who are committed to ocean conservation and coral restoration. You can learn more about our project here: https://www.studentsrebuild.org/challenges/ocean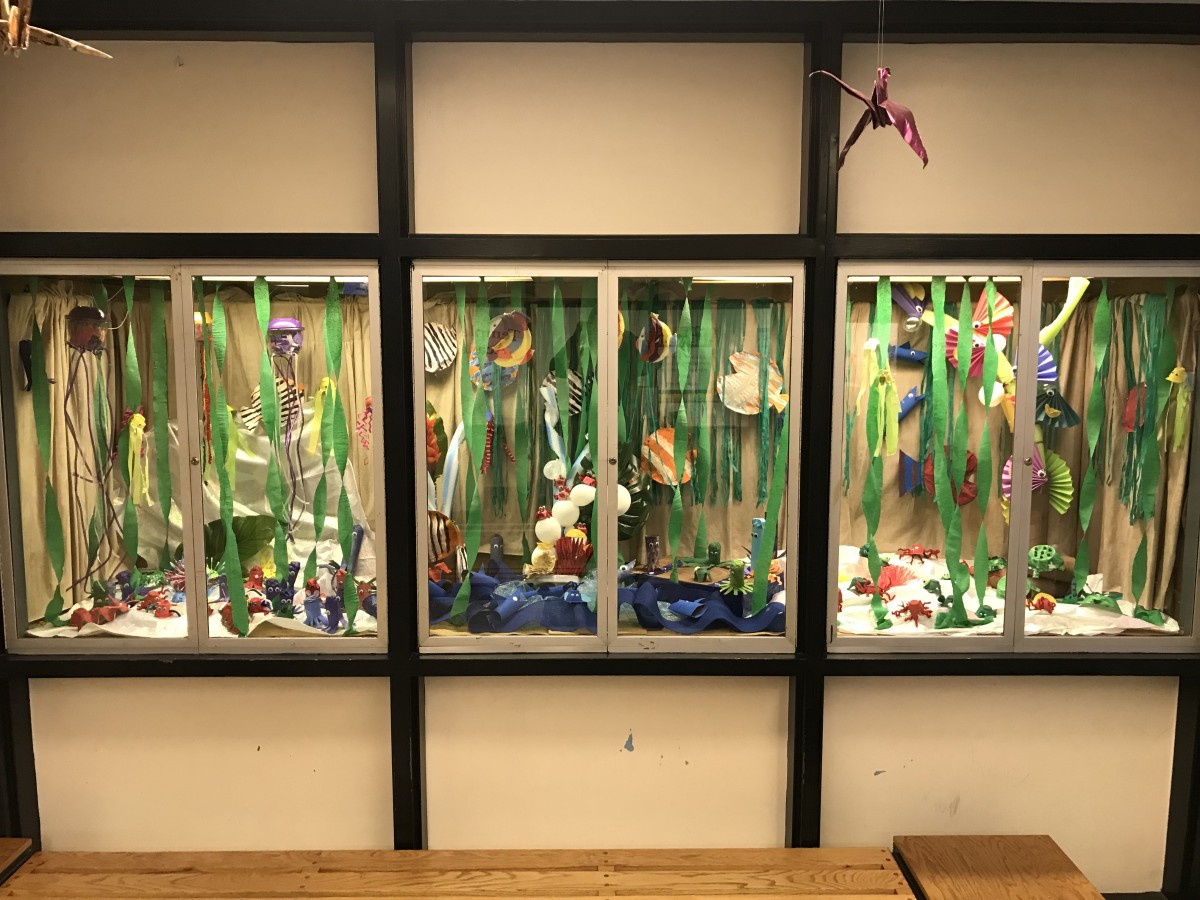 Date: 2019-05-09 15:34:24