Google Certified Teachers Recognized at Board of Education Meeting
More than 55 NECSD educators have earned Google Certified Educator Level 1 Educator status and more than a dozen have earned Google Certified Educator Level 2 since October 2018. Dozens more have participated in Professional Development and registered for the exam. These educators were publicly recognized at an April Board of Education meeting.
Certification provides expanded opportunities for our educators to purposefully integrate the use of G Suite, digital resources, and Chromebooks--available to all scholars--to personalize student learning, increase student engagement, and provide collaborative, student centered learning opportunities.
The educators were announced by Mr. John Krouskoff, Executive Director for Information and Technology and photos were taken with Board President, Ms. Carole Mineo, and Superintendent, Dr. Roberto Padilla.
Earlier this year, Instructional Technology Facilitators (ITF) Mr. John Blakely and Dan Svarczkopf earned Google for Education Certified Trainer status, which is the level following Level 2 certification.
Additional levels include: Certified Educator Level 1, Certified Educator Level 2, Google for Education Certified Trainer, and Certified Innovator, G Suite Certification.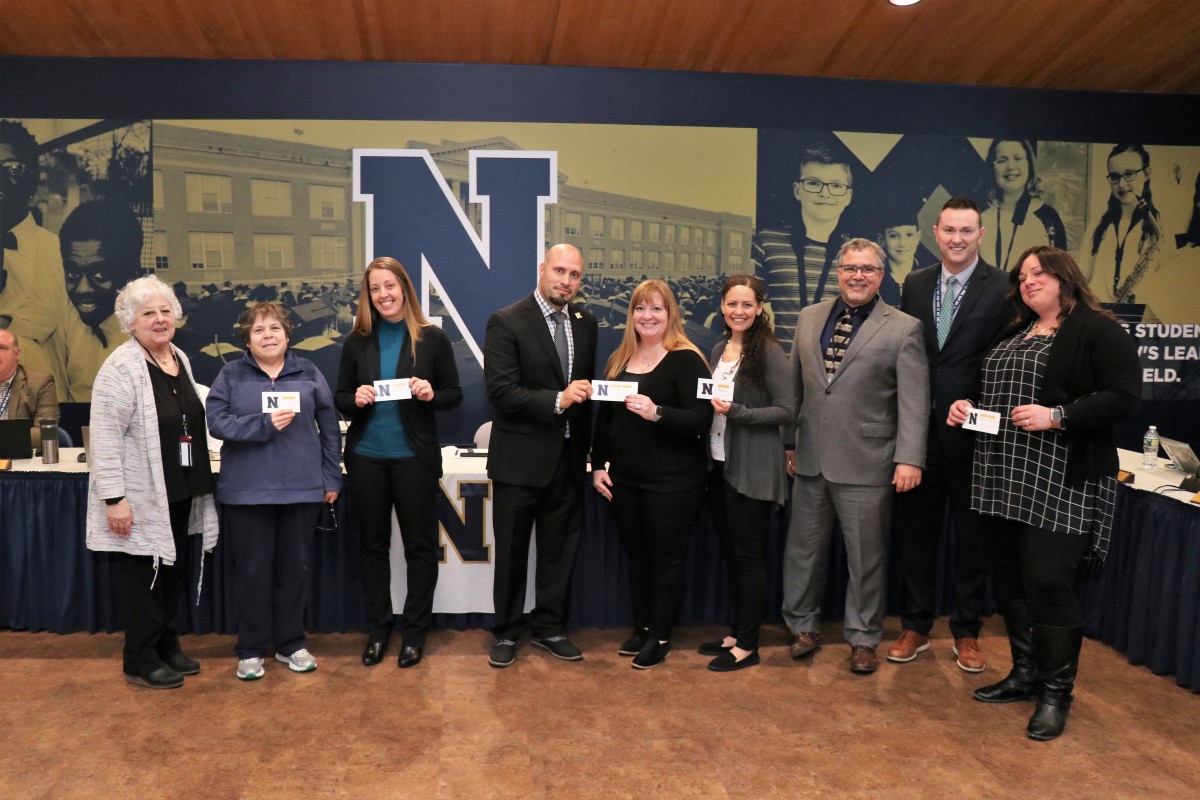 Date: 2019-05-06 15:02:46