Library
Welcome to the GAMS Tech Library
A link to our library catalog is below, as well as, links to all of our online resources that students have access to.
Mission Statement
The mission of the school library program in the Newburgh Enlarged City School District is to assist all students in becoming active and creative locators, evaluators and users of information to solve problems and to satisfy their own curiosity. With these abilities, students can become independent, ethical lifelong learners and readers who achieve personal satisfaction and who contribute responsibly and productively to the community and society as a whole.
Get To Know Your Librarian
Mr. Richter
I received my Master's in Library Science from Columbia University in 1992 (and my B.A.).

Teaching is a second career for me, having first thought I wanted to pursue a career in law. I graduated from law school in 1988 and joined the Brooklyn District Attorney's Office as an ADA.

While recovering from an injury in 1989 I decided I did not want to work in law and with the help of my late wife came up with being a librarian.

I have taught both in the classroom and in the library. I prefer the library overall because I love research and enjoy helping others to learn that skill. I also feel that the library should be the hub of the school. In my role as librarian I am in contact with virtually everyone in school.

Outside of school I enjoy being a volunteer fireman, love to spend time with my wife and dog, and squeeze in reading when I can.
Library Catalog

Destiny Quest is our in-school library catalog system. Click the image above to search our school library. If you can't find it at the GAMS Tech Library, you can also try searching the Newburgh Free Library
Online Research and Resources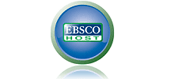 EBSCO Host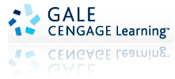 GALE Cengage Learning

All links should work inside the district (no pw needed). The librarians have passwords to access databases from home.